LEADING ACRYLIC FURNITURE SUPPLIER IN CHINA
JAYI ACRYLIC INDUSTRY LIMITED
Exquisite Custom Acrylic Furniture For Architecture And Design (A&D) Professionals. Collaborate With Our Acrylic Manufacturing Experts To Create Your Own Personalized Furniture. From Cabinets And Benches To Chairs And Tables, Add a Touch Of Class To Your Home With Custom Acrylic Furniture.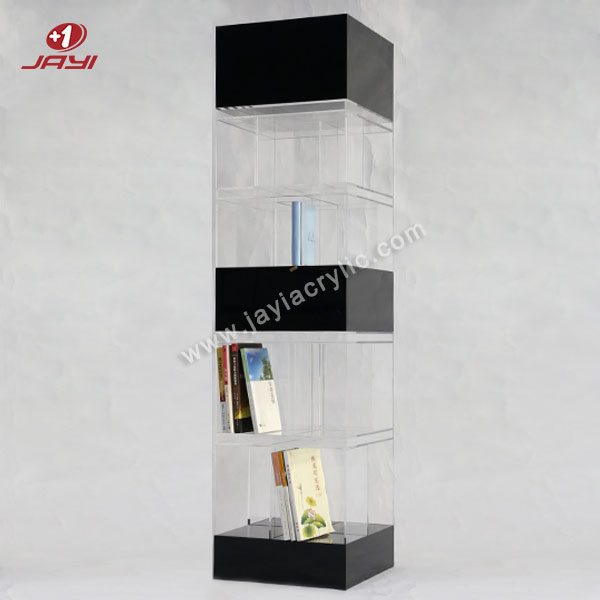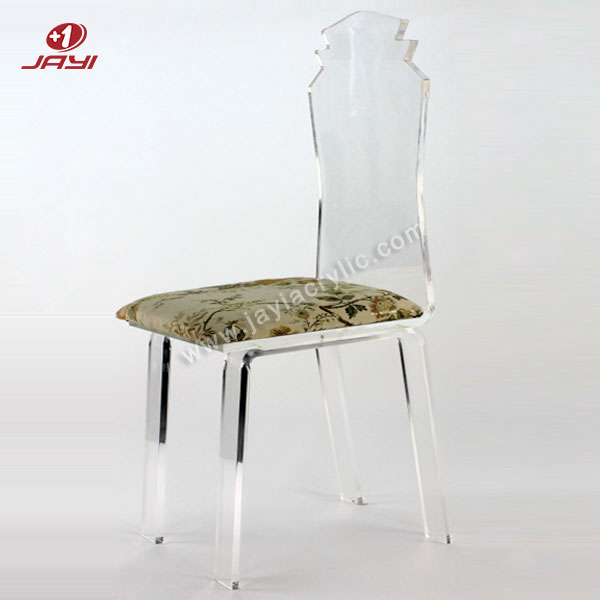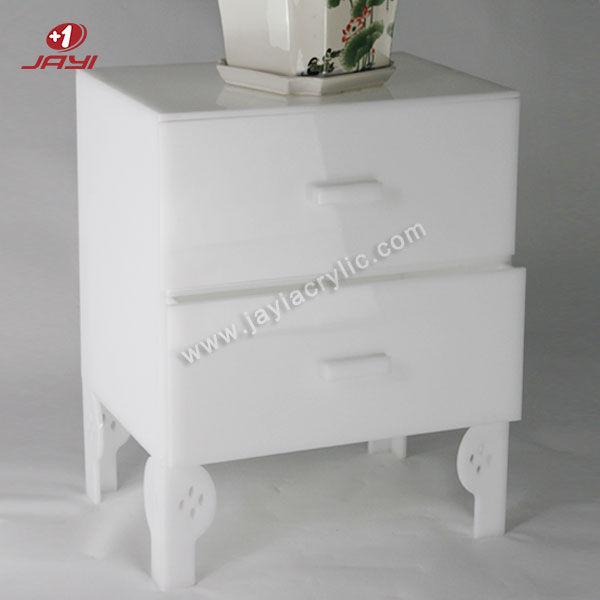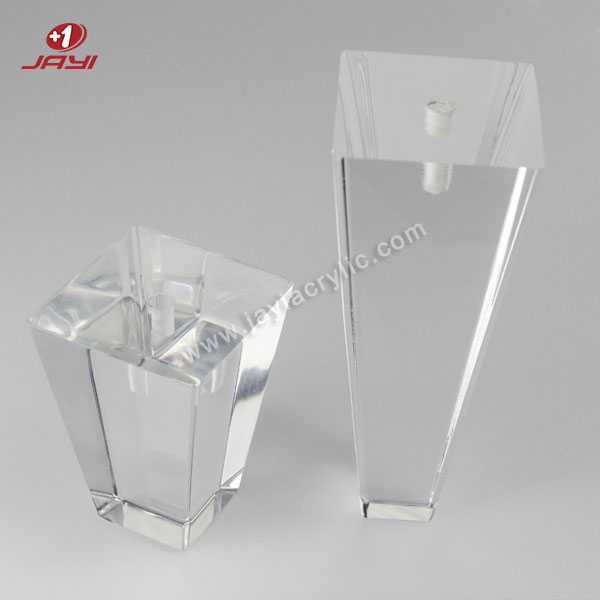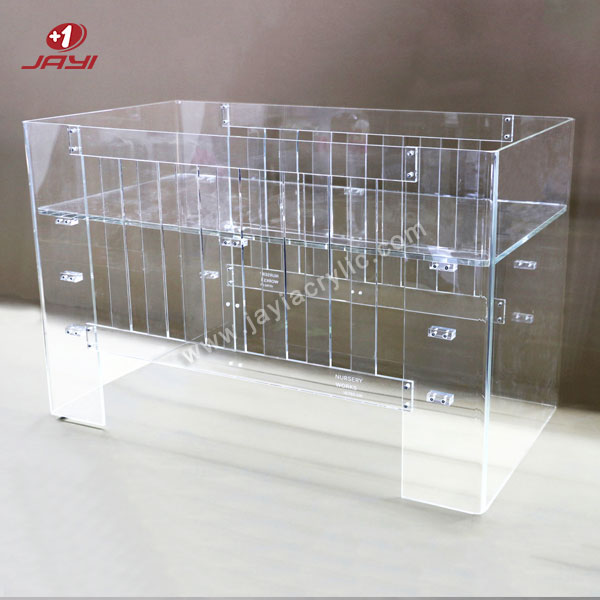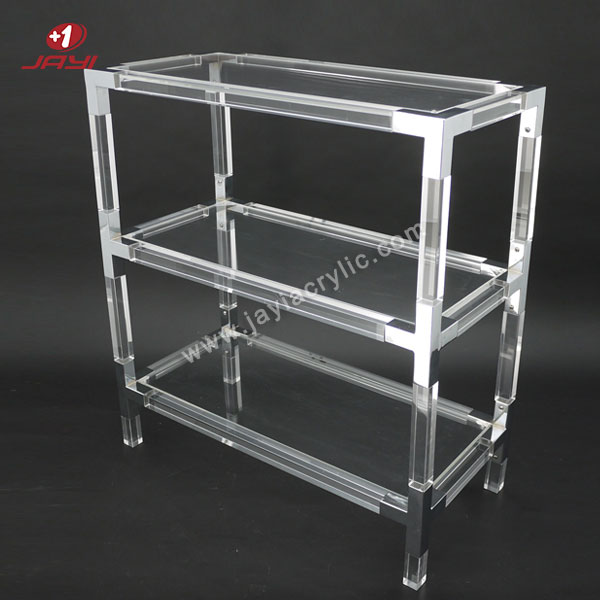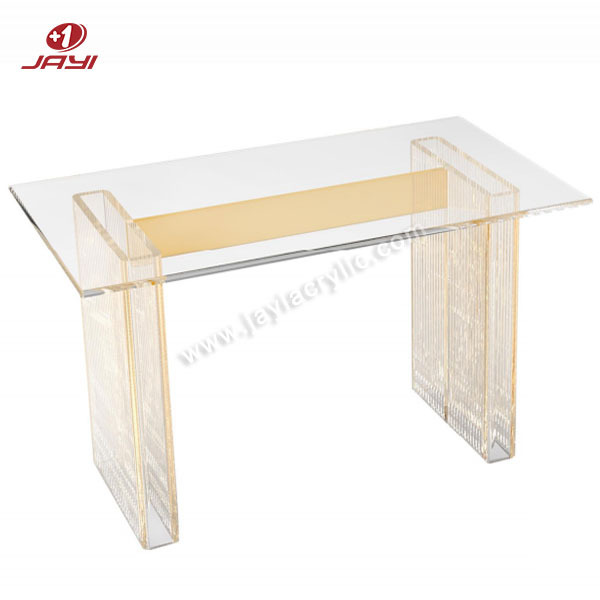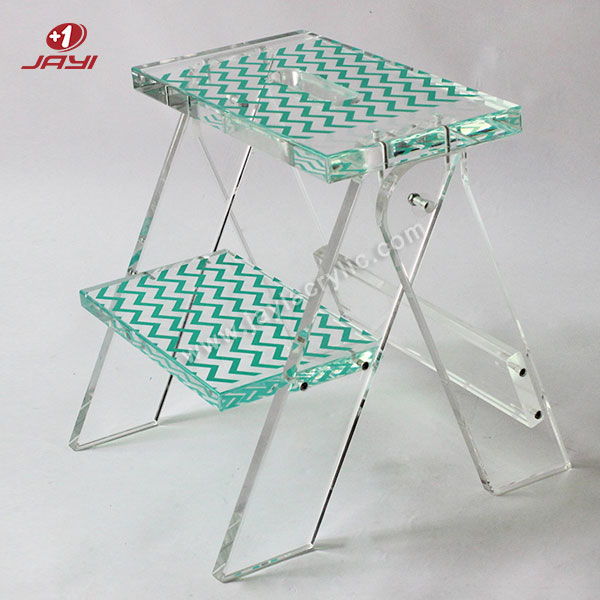 Custom Acrylic Folding Step Ladder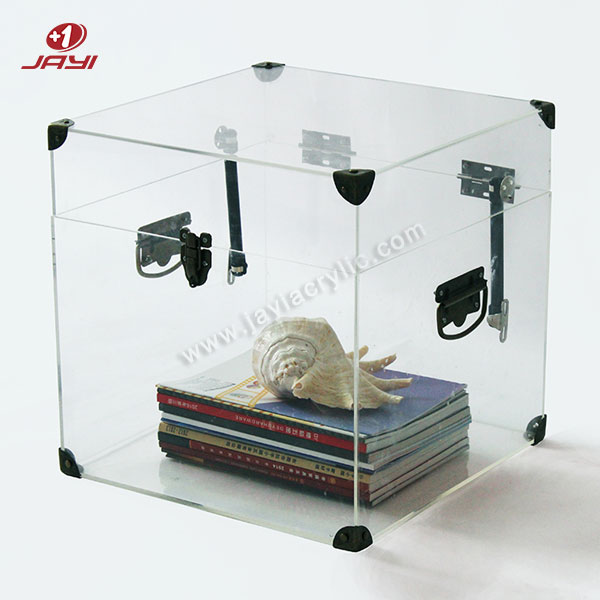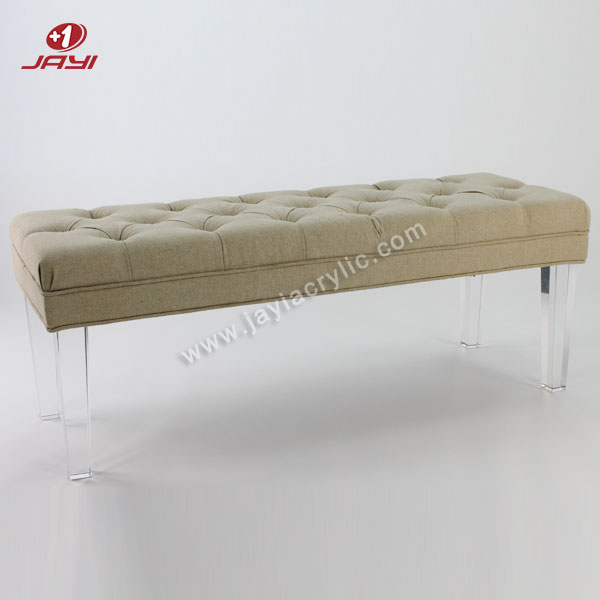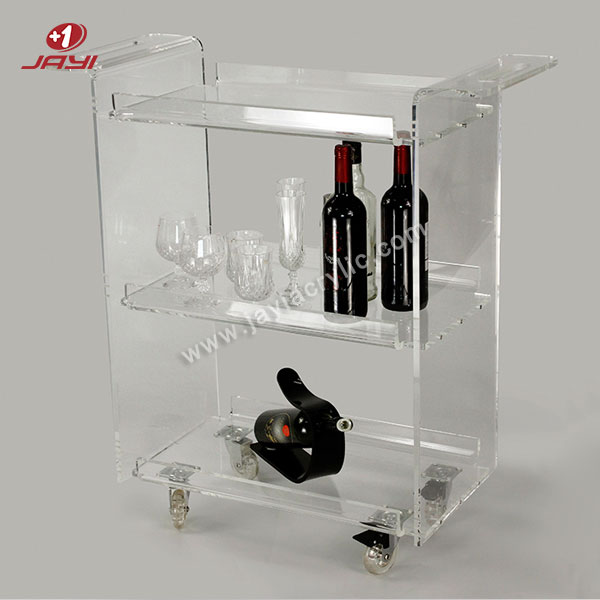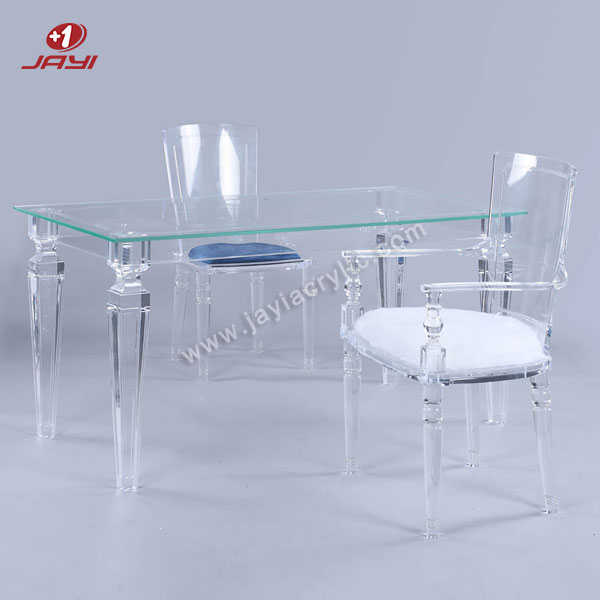 Custom Acrylic Dining Set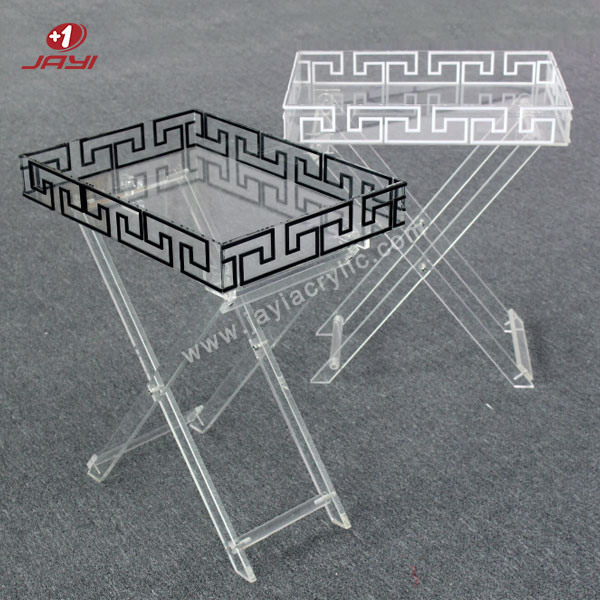 Custom Acrylic Folding Tray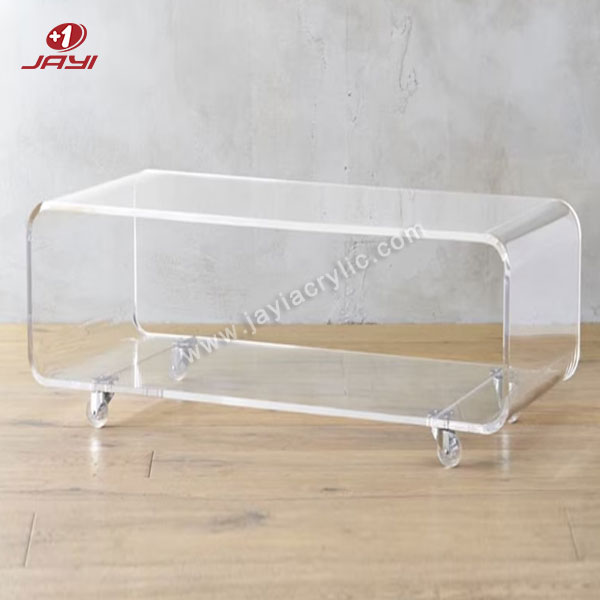 Complete Customization of Your Living Space
Place clear acrylic furniture in any space in your home to create a better visual effect and living experience. Our acrylic furniture not only looks beautiful but also conforms to the modern aesthetic. We pay more attention to practicality and comfort in the design of acrylic furniture, and can meet your requirements and expectations to improve the quality of life and home health. In addition, our custom acrylic furniture is adaptable and compatible. Its transparent appearance can perfectly match many household items to create a perfect visual effect. No space is perfect until you bring your unique and accurate vision to life. Let our manufacturing experts help you process your design and fill your space with your fantasies as we make it a reality.
Top 5 Most Frequently Asked Questions About Customization:
1. I Only Need One Custom Display. Will You Create It For Me?
Unfortunately no, however our minimum for customizing acrylic furniture is 50 pieces, unlike many other acrylic manufacturers that require a 100 units minimum. We hope you understand as we cannot achieve manufacturing efficiencies producing small orders of, for example, 1, 5 or 25 displays.
2. Will I Be Able To See a Prototype Before Placing My Order?
Yes, of course! Before any custom lucite furniture order proceeds into production, we require that you see and approve the acrylic furniture. Don't we all want peace of mind?
3. I Need This Acrylic Furniture Quick! How Long Will It Take For This Custom Job To Be Done?
Usually, our lead time is around 3-7 days for samples and 15-35 days for bulk, depending on quantity, but if your order has a tight deadline, we will do our best to meet your deadline. We pride ourselves on our quality, reliability and speed, and encourage you to compare us to our competitors because we know you'll love what we do!
4. Can You Silkscreen Logo, Text And Pattern On The Customized Acrylic Furniture?
The answer is simply, yes. We love doing it, we are great at it and it's something we are proud of. If you want to learn more about these services, check out the information on our imprinting page or give us a call, we will be more than happy to guide you through the process.
5. How Will My Custom Units Be Packed?
Most custom units are quoted as "bulk" packed but special packaging is available and can be quoted with a custom run price quote. "Bulk packed" does not mean we dump as many products as we can into a big box. Instead, we individually poly bag each product to protect them from scratches and pack them into a UPS Shippable box using newspaper, bubble and cardboard to ensure the acrylic furniture make it safely to its destination. Our experience in packing lucite furniture has made us very efficient and knowledgeable, giving our customers the peace of mind they can expect.
How to Custom Lucite & Acrylic Furniture?
Just 4 Easy Steps to Start Your Project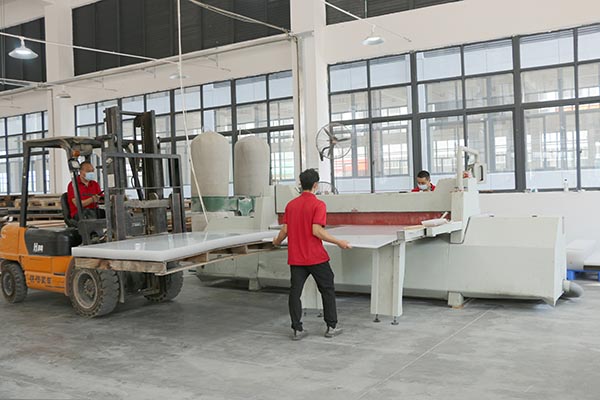 You can send us the drawings, and reference pictures or share your ideas for the acrylic funiture you want. And you'd better tell us clearly the quantity and delivery time you need.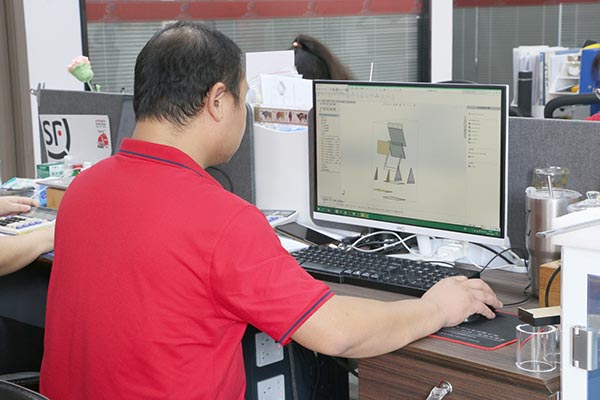 2. Organize Quotation & Solution
We will arrange a detailed product quotation and solution for you within 1 day according to your specific requirements.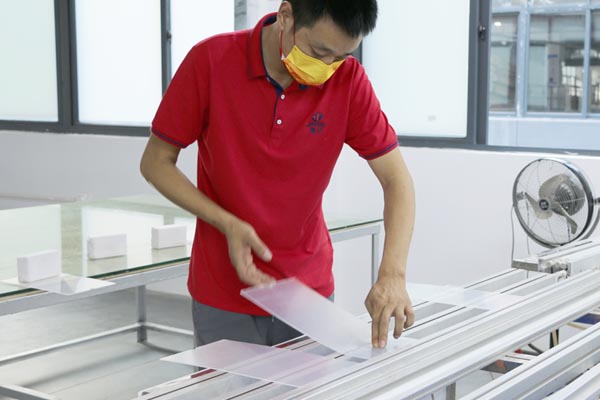 3. Sample Acquisition & Adjustment
If you are satisfied with our quotation, we will prepare product samples for you in 3-7 days. You can confirm this with physical samples or pictures and videos.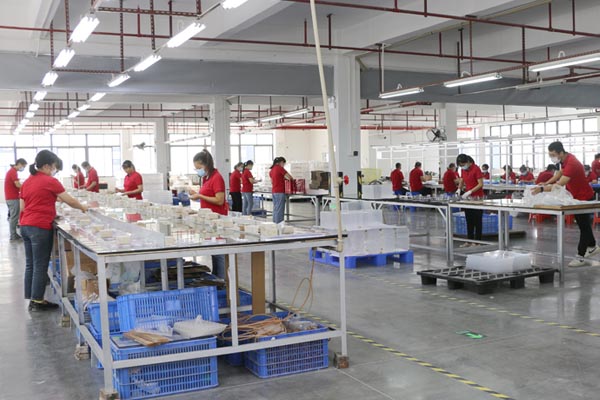 4. Approve Mass Production & Transportation
After you confirm the sample, we will start mass production after receiving the deposit. Production time is 15-35 days
Contact Us For Your Custom Needs!
Let the opportunity of choice be your guide through our customization process. Your home deserves to be as clearly you as everything else in your life. 
Begin our customization process by filling out this form with your contact information and vision details for your customized piece. Our team will reach out to you once we have received this information with the following steps.
Our Factory Has The Following 6 Advantages
Partners From Lucite & Acrylic Furniture Supplier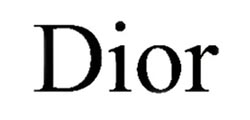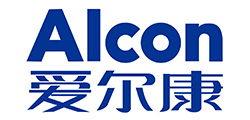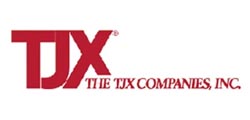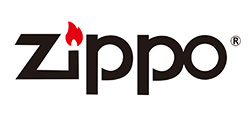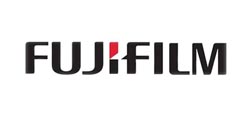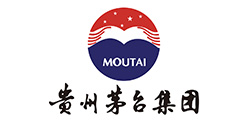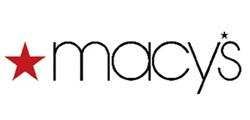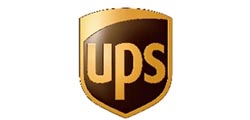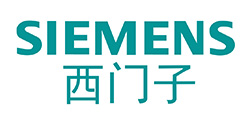 Served Over 25,000 Satisfied Customers
Custom Lucite & Acrylic Furniture: The Ultimate Guide
 Jayi Acrylic was founded in 2004, as a leading acrylic furniture manufacturers in China, we have always been committed to acrylic products with unique design, advanced technology, and perfect processing.
Unlike traditional wooden furniture, acrylic is extremely transparent, transmitting 92 percent of white light. This is equal to the transparency of the finest optical glass. It is also shatter-resistant and proves to be much more user-friendly as an indoor piece of furniture and making it a great alternative to glass.
Is Acrylic Good For Furniture?
They're Durable
Acrylic is often used in furniture because it is a durable and versatile material. It has a modern and stylish look and comes in a variety of colors and finishes. Acrylic is also light, making it easy to move and arrange furniture. It is also resistant to scratches, cracks and discoloration. When you consider their elasticity and UV resistance, acrylic furniture offers durability that other types of furniture can't. But it is important to note that acrylic furniture is usually more expensive than other materials and prone to stains such as fingerprints, so it needs to be cleaned regularly to maintain the appearance.
The cleaning method for acrylic furniture is as follows:
1. Mix a small amount of neutral detergent with water, dip a soft cloth into the mixture and gently wipe the surface of the acrylic furniture, then dry it with a clean towel.
2. If there are stains on the surface of acrylic furniture that are difficult to remove, you can use some special cleaning agents, but use them carefully to avoid damage or damage.
3. Do not use any cleaning agents containing alcohol, ammonia, or abrasives, as these substances will cause damage to acrylic furniture.
4. Before using any cleaning agent, it is best to do a small test in an inconspicuous place to ensure that the cleaning agent will not cause any damage to the acrylic furniture.
5. When cleaning acrylic furniture, do not use tools with brushes, as this may cause surface scratches.
Acrylic furniture is generally scratch-resistant, but not completely scratch resistant.
Acrylic is similar in hardness to aluminum, so it can be scratched by harder materials like steel or diamonds. However, everyday wear and tear is unlikely to cause scratches on acrylic furniture. To prevent scratches, it is recommended to avoid placing sharp or heavy objects on acrylic surfaces and to use coasters and tripods to protect tabletop from heat and moisture. If there are scratches, you can easily get them out. It can usually be rubbed off with a plastic polish or a professional acrylic scratch remover.
Acrylic furniture can turn yellow over time, especially if exposed to sunlight or UV rays. This yellowing is caused by a chemical reaction known as photodegradation, which occurs when UV light breaks down the molecular structure of the acrylic material. The yellowing won't happen overnight, and it may take years for it to become obtrusive, but it is inevitable. To prevent yellowing, it is recommended to keep acrylic furniture out of direct sunlight or use UV-resistant coatings or films. Regular cleaning and maintenance, using a mild soap and water or a specialized acrylic cleaner, can also help prevent yellowing.
What Era Is Acrylic Furniture?
Acrylic furniture first became popular in the mid-20th century, especially in the 1960s and 1970s, when modern and futuristic designs were popular. While incorporating clear acrylic furniture into a home feels ultra-modern, its roots can be traced back to the early 1930s, when it was first introduced as a durable and lightweight alternative to glass. Since then, acrylic furniture has gone through different design trends and styles and continues to be popular in modern and contemporary interior design. Propylene has become more common in the decades since its invention.
Is Acrylic Furniture Out Of Style?
Acrylic furniture, sometimes called plexiglass/lucite furniture, has been around since the 70s. Acrylic furniture, however, has not gone out of style. In fact, acrylic furniture is still a popular choice for modern and contemporary interior design. It's transparent nature and sleek modern aesthetic makes it a versatile choice for a variety of design styles. In addition, its durability and resistance to damage and wear make it a practical choice for frequently used furniture. This translucent acrylic material will stand the test of time.
Overall, acrylic furniture is a stylish and practical choice for both residential and commercial Spaces.
Does Acrylic Furniture Off Gas?
Yes, Acrylic furniture can be off-gas.
Like all plastics, it can release potentially harmful chemicals into the air over time. The off-gassing process is usually more pronounced when the furniture is brand new, but it can continue for several weeks or months after it has been placed in your home. However, compared to many other types of plastic furniture, acrylic furniture off-gasses relatively little and is generally considered safe for use in the home. It's always a good idea to allow new furniture to off-gas in a well-ventilated area before bringing it into your home, and to follow any cleaning and care instructions provided by the manufacturer to minimize any risks associated with off-gassing.
Is Acrylic Furniture Tacky?
Acrylic furniture can be tacky or stylish depending on its design and use. Acrylic is a versatile material that can be molded into a variety of shapes and colors. When used on furniture, it can create a stylish and modern look that many people find attractive. However, if the design is over the top of the color choice and is too bold, it can come off as tacky. Ultimately, the appeal of acrylic furniture is subjective and depends on personal taste and preference. If you are considering acrylic furniture, it is best to choose a design that complements your existing decor and personal style.
But in general, now acrylic furniture is gradually becoming a trend. It is seen as a polished, visually interesting material that can really lift a space.
How Do You Maintain Acrylic Furniture?
To maintain acrylic furniture, follow these steps:
1. Wipe the furniture with a soft, dry cloth to remove any dust or debris. Do not use harsh cleaning agents or abrasive sponges as they can damage the material.
2. For stubborn stains, mix a solution of mild soap and warm water, and use a soft cloth or sponge to gently wipe down the affected area. Rinse thoroughly with clean water and dry with a soft, dry cloth.
3. Avoid using alcohol-based products, as they can cause discoloration or damage to the surface.
4. Keep acrylic furniture out of direct sunlight, as prolonged exposure can cause yellowing or hazing of the material.
5. Dust and clean the furniture regularly to prevent the accumulation of dirt, as this can also cause yellowing or discoloration over time. By following these simple steps, you can keep your acrylic furniture looking great for years to come.
What Is Another Word For Acrylic Furniture?
Plexiglass
Before you go shopping for your first piece of acrylic furniture, you need this piece of acrylic knowledge: Acrylic, Lucite, and Plexiglass are just different words for the same thing.
When Did Acrylic Furniture Become Popular?
Acrylic furniture, also known as lucite furniture, It began turning up in high-end furniture in the 1950s, but demand exploded in the residential market in the 1960s and '70s. In the 1970s, people became interested in modern. This was a time when there was a trend toward new and innovative materials and designs. The transparent and sleek appearance of acrylic furniture was seen as modern and unique, which made it a popular choice for contemporary interior designers and homeowners looking for a fresh look. Today, acrylic furniture is still popular, as it can add a touch of sophistication and elegance to any space due to its clear and reflective nature.
Is Acrylic Furniture Bad For The Environment?
Also, unlike many other BPA-free products, acrylics are safe for the environment. The other products often contain other harmful chemicals that get released into the atmosphere. Acrylic furniture is made purely of a non-toxic nature. Using practically anywhere is safe.
Why Is Acrylic Furniture Expensive?
The price of acrylic furniture is higher than that of traditional wooden or metal furniture, mainly due to the following reasons:
1. High cost of raw materials: The cost of acrylic materials is relatively high. High-quality acrylic furniture needs to use high-quality raw materials, so the price will be higher.
2. High manufacturing process: Acrylic furniture requires higher manufacturing processes and technologies than wooden or metal furniture because acrylic materials are harder than traditional materials and harder to cut into shapes, so manufacturing is more difficult and costly.
3. Brand effect: Some high-end furniture brands use acrylic material as part of their design, and such brands usually also charge higher prices for acrylic furniture.
To sum up, the high price of acrylic furniture is due to its unique material and manufacturing process, as well as brand effect.
Will Acrylic Furniture Melt?
Acrylic furniture doesn't usually melt, it's a clear plastic made from polymethyl methacrylate (PMMA), which has a melting point of around 160°C, much higher than wood's ignition point. Under normal circumstances, acrylic furniture will not melt due to room temperature or high temperature.
However, if you place acrylic furniture in a high-temperature environment, such as direct contact with a high-heat source, it will cause it to deform, soften or even melt. In addition, acrylic furniture is also easily affected by chemicals such as benzene, alcohol, acetic acid, etc., so it is recommended not to use these chemicals directly when cleaning.
Acrylic Furniture Or Glass Furniture, Which Is Better?
Both acrylic and glass furniture have their pros and cons, and choosing which one is better depends on your specific needs.
Advantages of acrylic furniture:
1. Lightweight, easy to move and place.
2. High abrasion resistance and UV resistance.
3. It is easy to process and cut and can make furniture of various shapes and thicknesses.
4. High breaking strength, not easy to break.
Disadvantages of acrylic furniture:
1. It is easily affected by chemical substances, and solvents such as alcohol and paint thinner cannot be used.
2. Easily scratched and difficult to repair.
3. Easy to static electricity, absorbs dust and dirt.
Advantages of glass furniture:
1. Easy to clean, care and maintain.
2. Easy to assemble, elegant appearance, high transparency, poor shading effect.
3. High heat resistance and corrosion resistance.
Disadvantages of glass furniture:
1. Fragile, special care is required during use and movement.
2. It is heavy and difficult to carry.
3. It is difficult to make and process, and the requirements for shape and thickness are relatively high, and the price is relatively high.
Therefore, if you need furniture that is easier to move, process and cut, you can choose acrylic furniture; if you need furniture that is easy to clean and durable, you can choose glass furniture.
Should Acrylic Furniture Avoid Direct Sunlight?
Yes, acrylic furniture may have problems such as yellowing, cracking or deformation under prolonged sunlight exposure, so it is best to avoid direct sunlight. Acrylic furniture needs to be cleaned regularly, and try to avoid using rags or sponges containing alcohol or detergents to avoid damaging the surface. In addition, care should also be taken to avoid contact with acrylic furniture with sharp objects or chemicals to maintain the beauty and service life of the furniture.
Is Acrylic Furniture Waterproof?
Acrylic has some waterproof performance, but it is not completely waterproof. Acrylic itself has good water resistance and moisture resistance. Keeping the surface of your acrylic furniture clean and dry will help protect it from moisture and prolong its life. If the acrylic furniture is intruded by water, it should be dried in time and ventilated to prevent the furniture from deteriorating, mildewing, and deforming. Coating or other waterproofing treatments may be considered if more water resistance is desired, but it is best to consult a professional before use.
Can Acrylic Furniture Have Sharp Edges?
Acrylic furniture is usually smoothed and polished to ensure a smooth and burr-free finish. However, if not handled properly during fabrication or transportation, it may result in sharp edges or burrs on the furniture. This can cause injury to the user or damage the furniture itself.
Therefore, when purchasing Acrylic furniture, it is recommended to choose a Jayi Acrylic manufacturer that has been professionally processed and treated. At the same time, when using acrylic furniture, attention should be paid to avoid impact or the use of excessive force, in order to reduce wear and damage to the edge of the furniture.
In short, acrylic furniture should not have sharp edges but should be smoothed and polished to ensure a smooth and burr-free surface. If there is a problem, it is recommended to contact our professional maintenance personnel for handling.
Do Acrylics Furniture Have Different Colors?
Acrylic furniture is a kind of transparent plastic furniture, but it can be dyed to have different colors. Acrylics can accept a wide variety of colors, from clear to opaque, from glossy to matte. Therefore, acrylic furniture can have a variety of colors, such as transparent, white, black, red, blue, and so on.
The quality and durability of acrylic furniture are very good.
Acrylic is a high-strength, transparent plastic material with excellent impact resistance and wear resistance. It is lighter than glass, but also more durable, less likely to break, and less likely to shatter. Acrylic furniture usually has a modern sense and excellent appearance, which can bring elegant decorative effects to the home space.
Although the price of acrylic furniture is higher, they usually have extremely high quality and durability that can stand the test of time. In addition, acrylic is highly malleable and can be made into many different shapes of furniture, from simple chairs and tables to more complex sofas and decorations.
Custom Chinese factory acrylic furniture needs to provide detailed design drawings or samples, determine the material and color, size and specifications, structure and connection mode, and negotiate the price and production cycle. Before production, be sure to confirm that the sample meets your requirements and needs.
Custom acrylic furniture requires consideration of many design details, including size, material thickness, structure and connection, color and transparency, as well as design details and finishes. Knowing these details ensures that you get custom acrylic furniture that is high quality, beautiful and durable.
Other Types of Acrylic Products