China Custom Acrylic Lipstick Display Solutions Supplier
Our passion and responsibility to achieve our customers' goals have led us to become a custom acrylic display manufacturers which we will provide to our customers at a reasonable budget price. The Jayi Acrylic Flexible pricing policy shows that there must be a suitable solution for those who need it.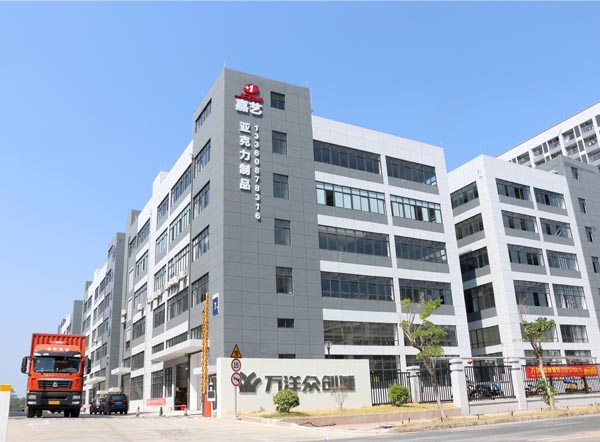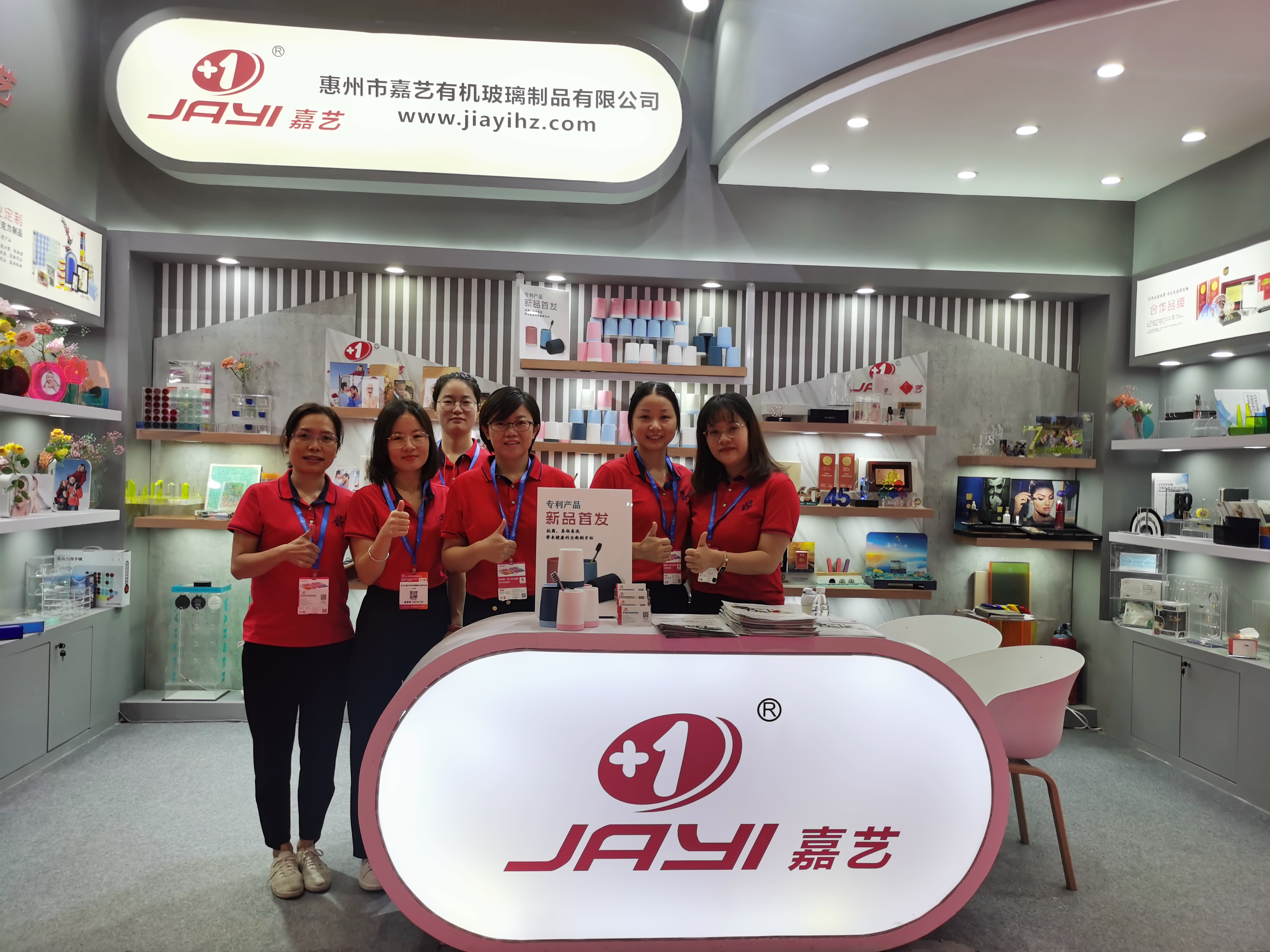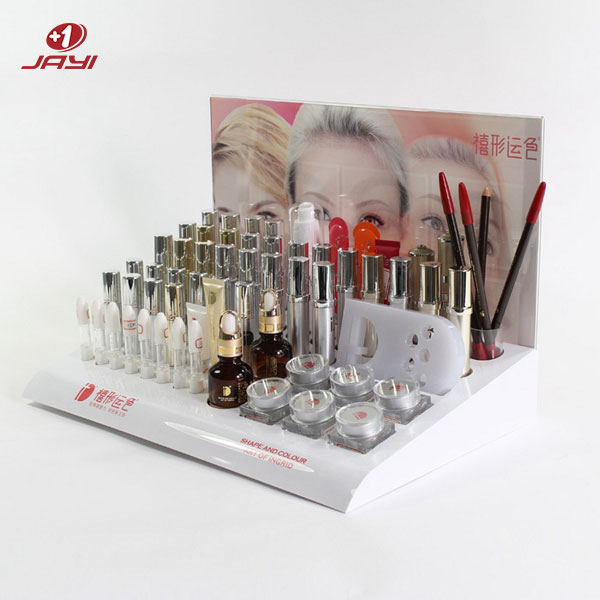 Lipstick Display Stand Custom
This acrylic lipstick display stand is made of white acrylic material. It is divided into several cells, each of which can hold lipstick. The design of the display rack is simple and generous, whether placed at home on the makeup table or on the counter of the store can be a good display of lipstick color and style.
Custom Your Common Acrylic Lipstick Display
Lipstick is the most can reflect the human love of beautiful nature. As a merchant, you must display your jewelry in the best and most creative way to attract your customers and increase sales. An acrylic lipstick display rack is undoubtedly the best choice.
Jayi Acrylic has a range of acrylic lipstick display stands and it is 100% sure. We have a wide range of acrylic display designs and we assure you that you can get a functional luxury custom lipstick display holder that can display a range of lipsticks in different sizes, weights, and designs.
JAYI ACRYLIC provides exclusive designers for all of your acrylic lipstick displays. As a leading manufacturer of custom acrylic products in China, we are pleased to help you provide a high-quality acrylic lipstick display stand suitable for your business.
Acrylic Lipstick Display Stands
Jayi Acrylic has an experienced professional design team to design countertops and visual goods for you to become an acrylic products manufacturer. From the point of view of the display design in line with the merchandising and retail environment of the store, we pay attention to the details of the store design to ensure that you get a modern, stylish, unique, and elegant lipstick display stand.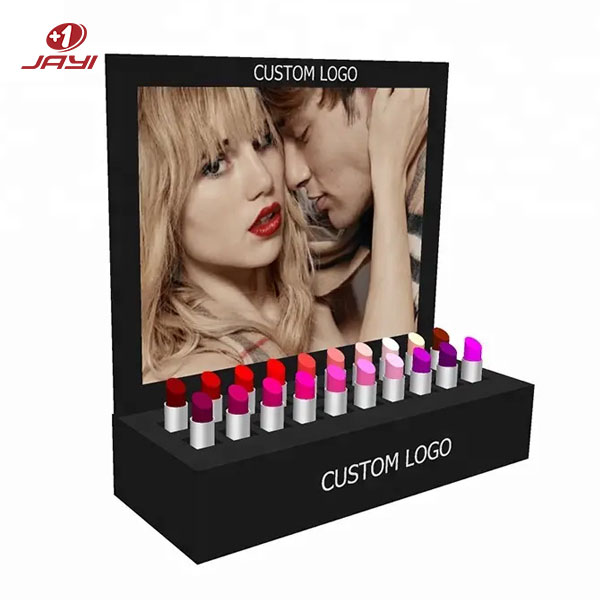 Acrylic Lipstick Display With LOGO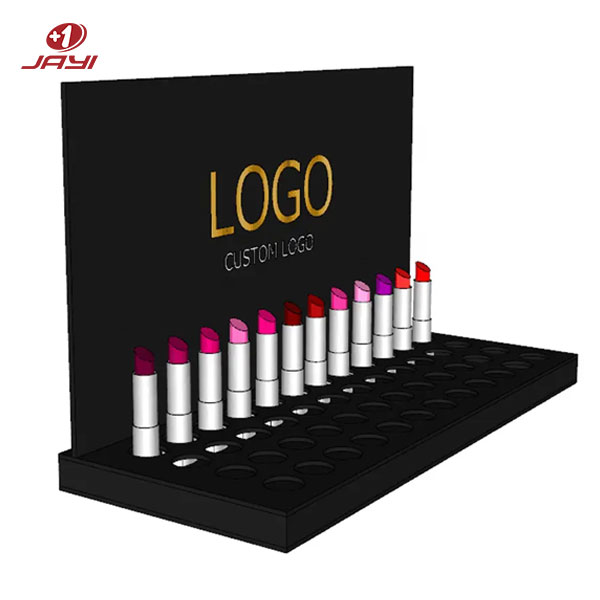 Acrylic Lipstick Display Stand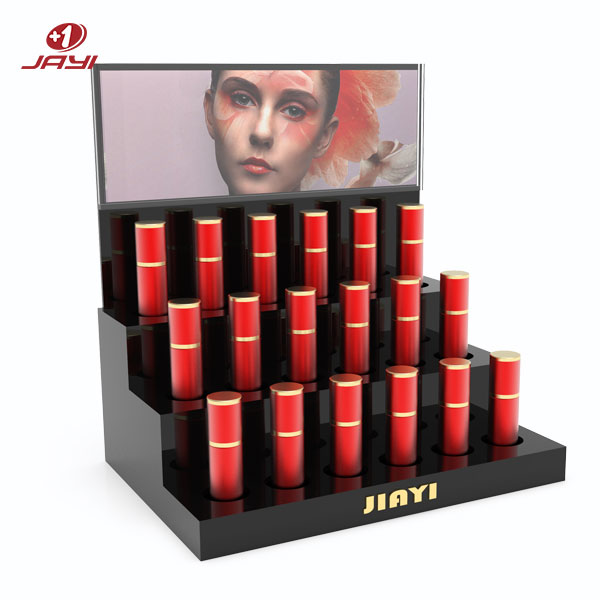 Acrylic Lipstick Display Rack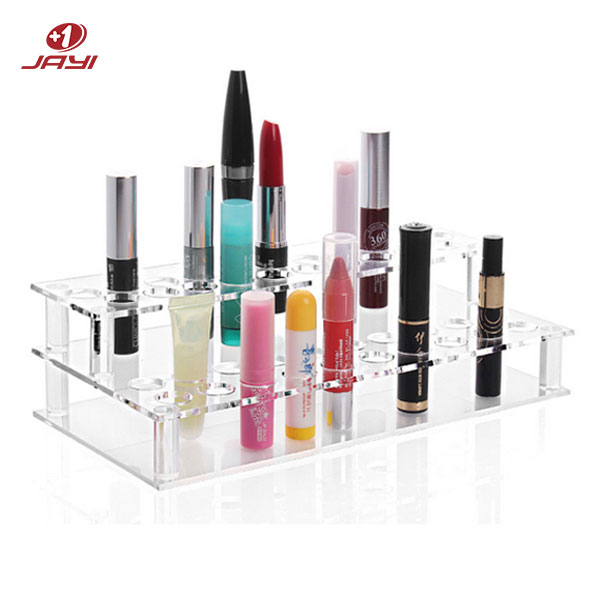 2 Layers Acrylic Lipstick Display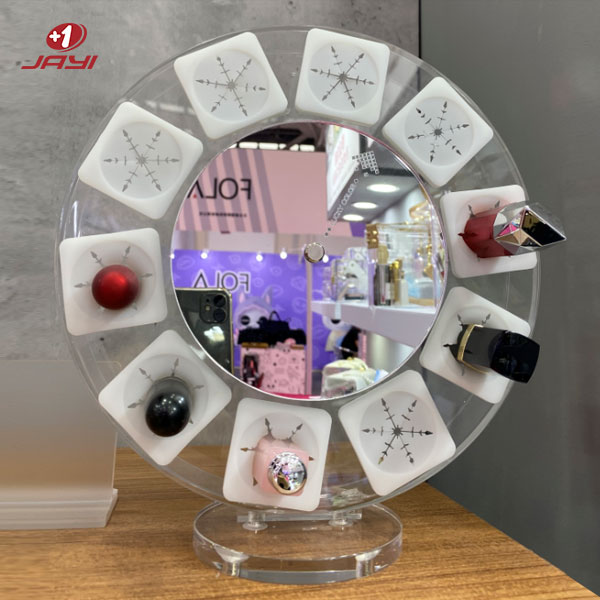 Ferris Wheel Acrylic Lipstick Display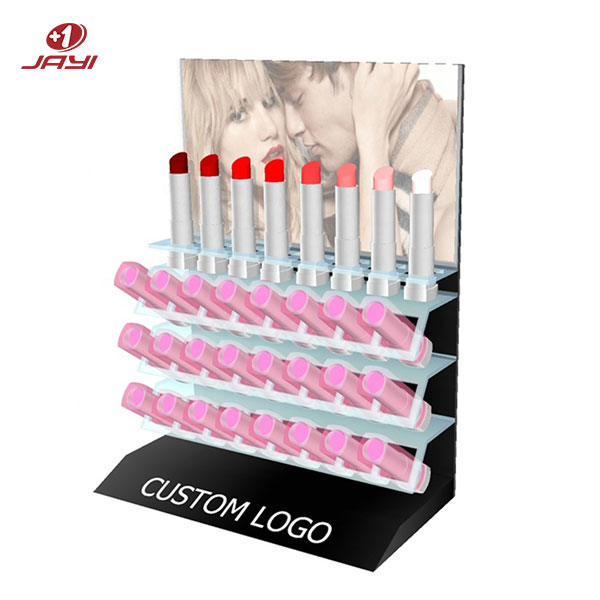 Multilayer Acrylic Lipstick Display Stand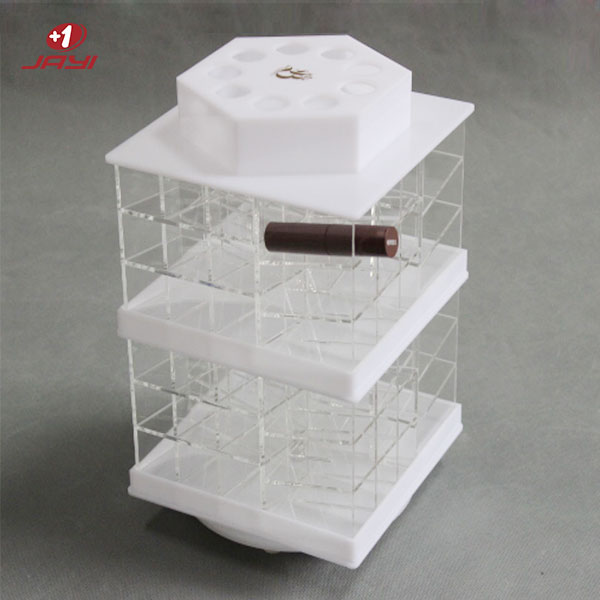 Acrylic Rotating Lipstick Display Stand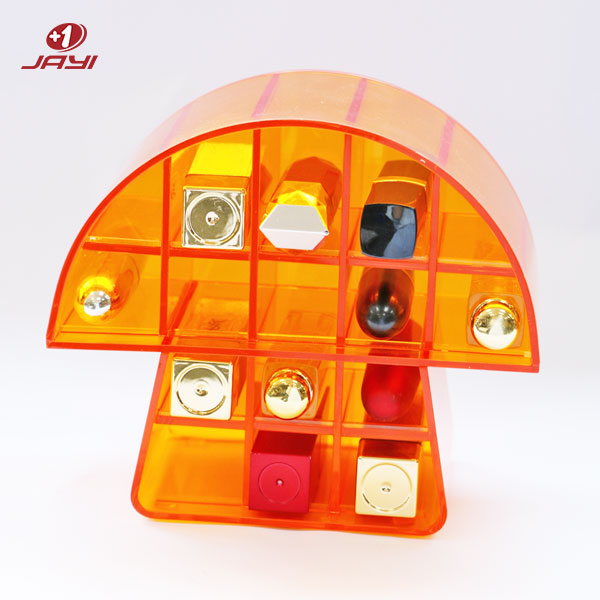 Acrylic Lipstick Display Stand Supplier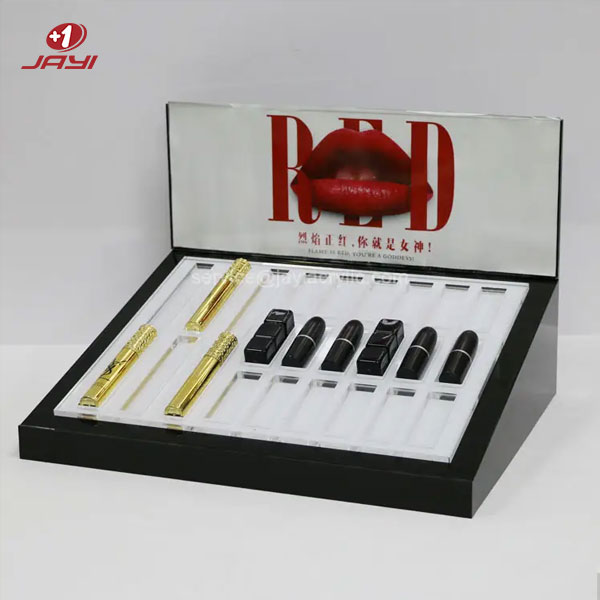 Acrylic LED Lipstick Display Stand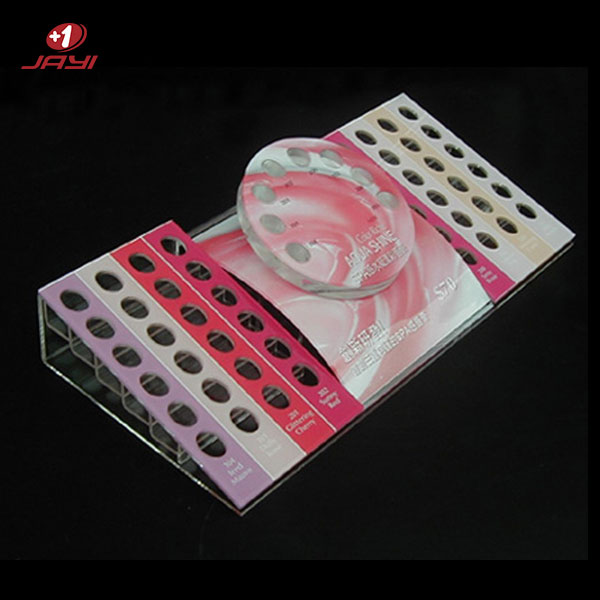 Acrylic Retail Lipstick Display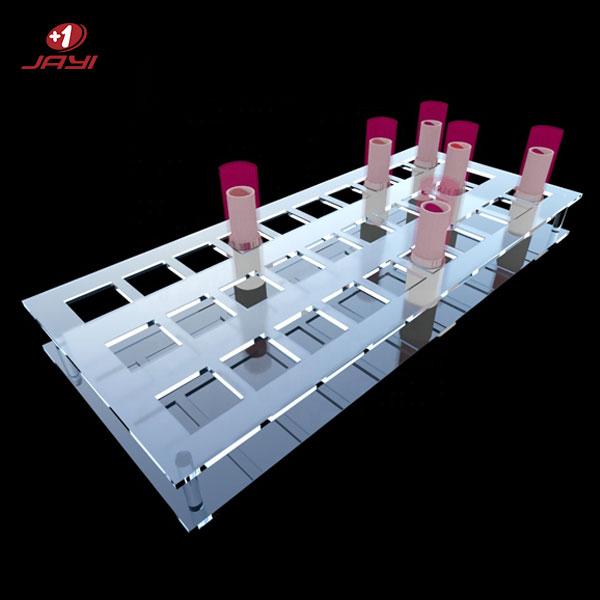 Clear Acrylic Lipstick Display Stand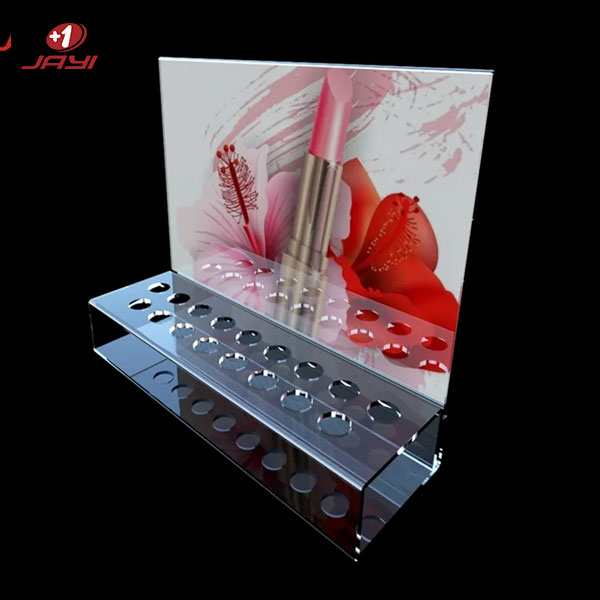 16 Holes Acrylic Lipstick Display Stand
Acrylic Lipstick Organizer
If you are looking for a luxury custom acrylic lipstick organizer of excellent quality, permanent construction, and competitive price, you have come to the right place. At Jayi Acrylic, we offer a unique luxury custom cosmetic acrylic countertop organizer that allows your entire cosmetics line to get more attention. We are a professional, reliable, and experienced manufacturer of acrylic lipstick organizers, and a professional supplier of display design and visual goods. We produce according to strict production policy standards.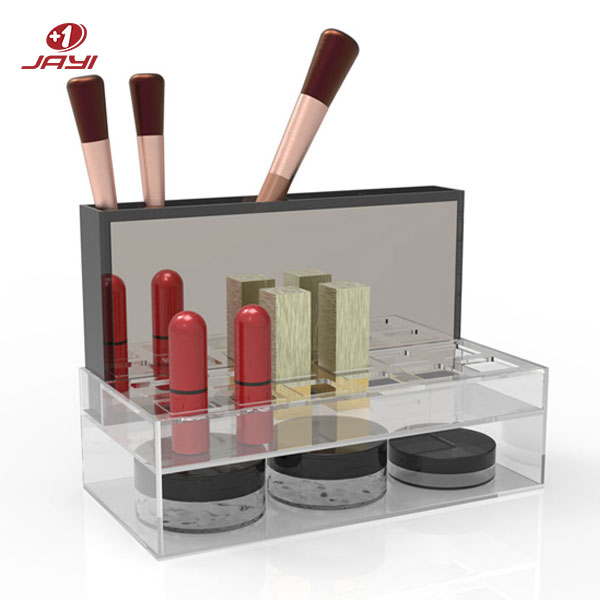 Acrylic Lipstick Organizer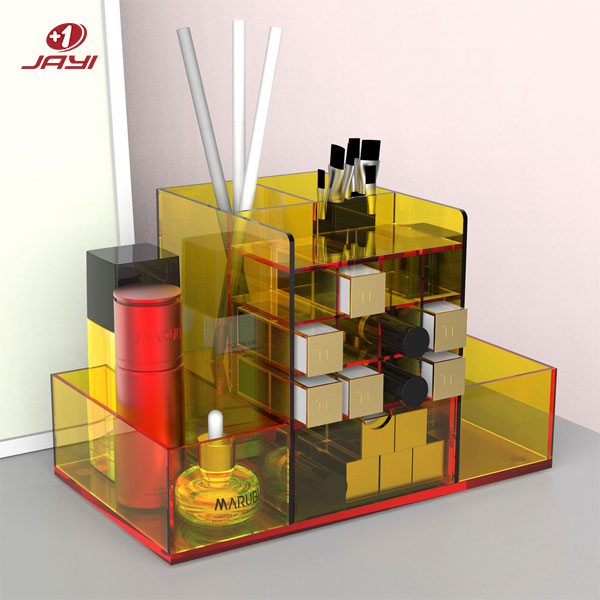 Customized Acrylic Lipstick Organizer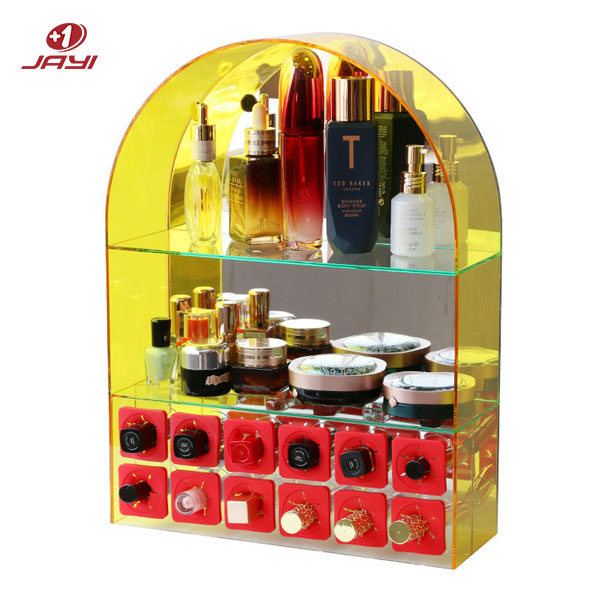 Wholesale Acrylic Lipstick Organizer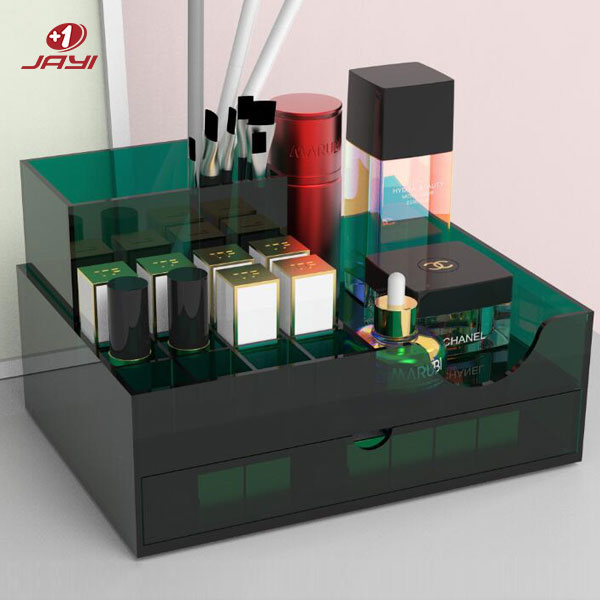 Acrylic Lipstick Organizer Factory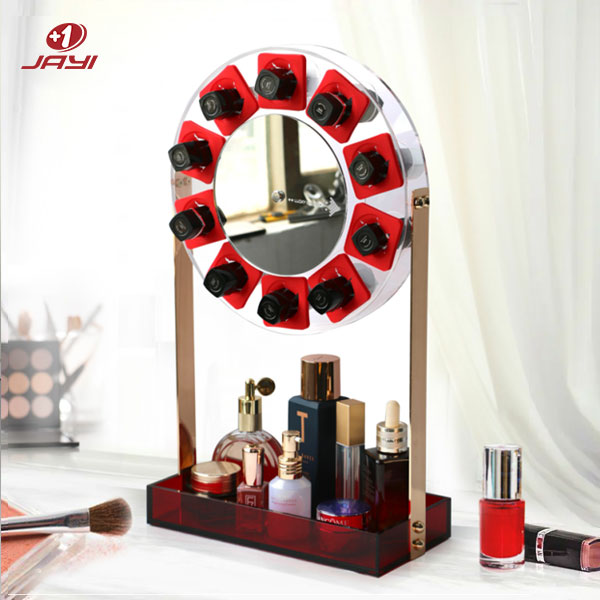 Customized Acrylic Lipstick Organizer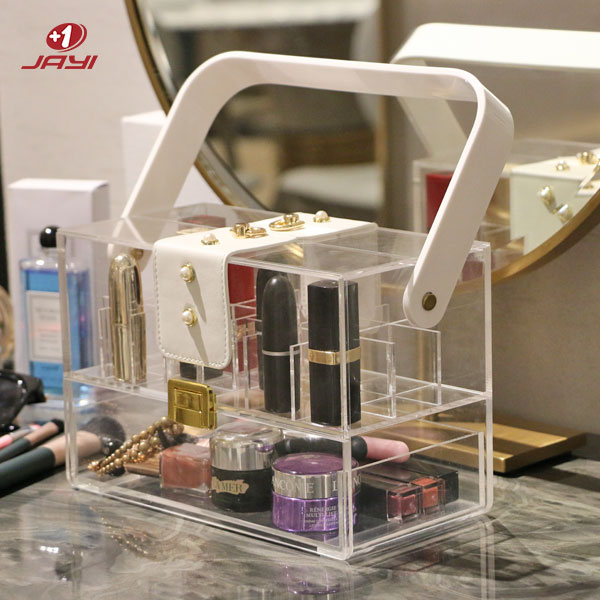 Acrylic Lipstick Storage Box
Benefits of Our Custom Acrylic Lipstick Display
Lipstick adds natural glamour, elegance, and elegance to a woman's look, which is why women of all ages flock to stores every other day to buy this must-have item. But, to make sure they choose your product or at least know about them, you need an acrylic lipstick monitor. Because acrylic looks very elegant and luxurious, it's perfect for displaying your lipstick merchandise in boutiques, cosmetics stores, and themed stores. Here are the benefits of using acrylic lipstick:
Even without the help of a sales associate, an acrylic display is a perfect tool to showcase your lipstick collection and capture the attention of potential customers. Unlike casually placing lipstick on a table or counter, acrylic displays encourage creative placement ideas and arrange your products in a way that highlights the best attributes and appeal. Plus, they help tell your story without requiring the customer to move or remove the lipstick product while browsing.
Inside your store, you can either attract customers or turn them away. No one wants to shop in a store that looks outdated and hasn't been redesigned in decades. The acrylic lipstick display stand presents your store with a fresh, stylish, and classic look. Additionally, with simple maintenance and regular cleaning, acrylic lipstick displays will always look brand new and maintain their appearance.
When your custom acrylic lipstick display has a personalized color scheme, lighting, and stock combination, you'll have the winning product that speaks for yourself! These displays help attract customers to your lipstick products while bringing a special charm and style to your store.
Lipstick is one of the main targets of shoplifters. While you shouldn't treat all customers as potential thieves, the acrylic lipstick display is a subtle precaution. For example, suppose you don't want customers to touch the product on display. In this case, Jayi Acrylic professionals can customize an acrylic lipstick display for you so that your lipstick can be seen from any direction - you can choose a swivelable acrylic display or a four-sided acrylic lipstick display.
If you want your lipstick to make a big impression, you'll need to work with an acrylic lipstick display manufacturer who can capture your product in a simple yet decorative way. Jayi Acrylic has the most experienced and reliable professionals in the industry. We can help you customize acrylic lipstick displays to meet your business needs, highlight your lipstick products, and improve your presentation.
Custom acrylic display stands offer retail stands an alternative to visual merchandise with a luxurious layout. With a lipstick countertop display stand, it can capture the visual attention of customers and boost sales at your store.
Luxury custom acrylic lipstick display is a cost-effective retail display option that presents your lipstick products in high-end materials.
Acrylic lipstick display stands can be customized according to your size, color, and style requirements. You don't need to worry about custom lipstick display stands that won't fit your product. Because we have our own team of professional designers to design and make the acrylic lipstick display stand you need
A custom acrylic lipstick stand is easy to install when you receive your lipstick, so you can deliver an impressive presentation in no time.
How to Custom Acrylic Lipstick Display Stand?
Just 8 Easy Steps to Start Your Project
Size:  We will ask you about the size of the acrylic lipstick display stand. To ensure that the product size is the size you want. Usually, you need to specify whether the size is internal or external.
Delivery Time: How soon would you like to receive the customized acrylic lipstick display stand? This is important if this is an urgent project for you. Then we'll see if we can put your production before ours.
Materials Used: We need to know exactly what materials you want to use for your product. It would be great if you could send us samples to examine the materials. That would be very helpful.
In addition, we need to confirm with you what kind of LOGO and pattern you want to be printed on the surface of the acrylic lipstick display stand.
Based on the details you provided in Step 1, we will provide you with a quote.
We are a supplier of customized Acrylic products such as acrylic lipstick display stands in China.
Compared with small manufacturers and factories, we have huge price advantages.
Samples are very important.
If you get a perfect sample, then you have a 95% chance of getting a perfect product in the batch production process.
Usually, we charge a fee for making samples.
After we confirm the order, we will use this money for your mass production cost.
We need about one week to make the sample and send it to you for confirmation.
After you confirm the sample, things will go smoothly.
You pay 30-50% of the total production cost, and we start mass production.
After the mass production, we will take high-definition pictures for your confirmation, and then pay the balance.
Even if you order more than tens of thousands of units, this usually takes about a month.
JAYI ACRYLIC is proud of its ability to produce acrylic lipstick display stands and other customized acrylic lipstick display products.
Even the product requires a lot of manual work.
After the completion of mass production, you are welcome to visit our factory.
Usually our clients ask us to take high-quality photos for them to confirm.
Our factory supports third-party inspection
With regard to shipping, all you need to do is find a good shipping agent to handle shipping the acrylic lipstick display stands for you. If you don't want to worry about it, we can recommend you a freight forwarder for customers in your country/region. This will save you money.
Please inquire about the freight: The freight will be charged by the shipping agency and calculated according to the actual volume and weight of the goods. After mass production, we will send the packing data to you, and you can inquire with the shipping agency about the shipping.
We issue the manifest: After you confirm the freight, the freight forwarder will contact us and send the manifest to them, then they will book the ship and take care of the rest for us.
We send you the B/L: When everything is finished, the shipping agency will issue the B/L about a week after the ship leaves the port. Then we will send you the BILL of LADING and telex together with the packing list and commercial invoice for you to pick up the goods.
  Still confused by the custom acrylic lipstick display stand ordering process? Please contact us immediately.
Work Process for Custom Acrylic Lipstick Display Stand
There are several high-quality custom acrylic product manufacturing and finishing services to enjoy from JAYI Acrylic.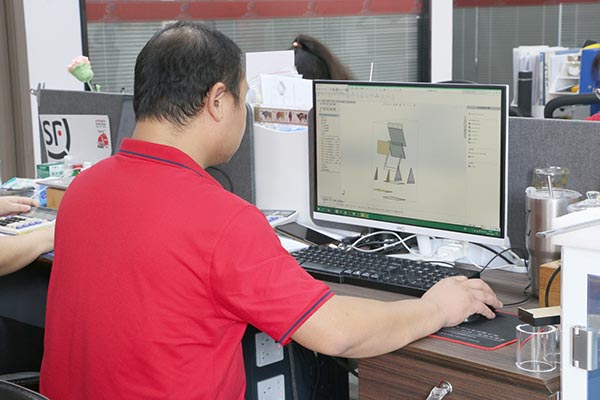 Adequate guidance through each manufacturing stage.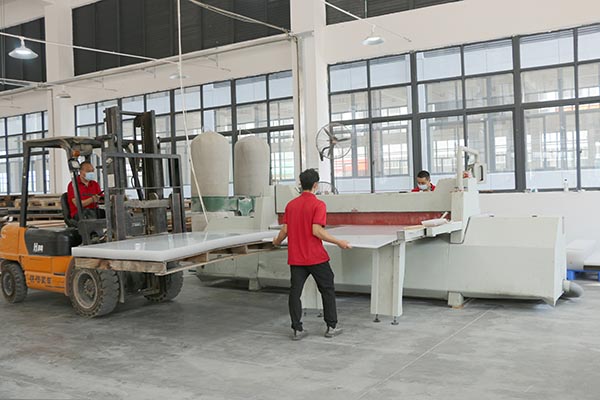 Custom cut-to-size services to meet unique requirements.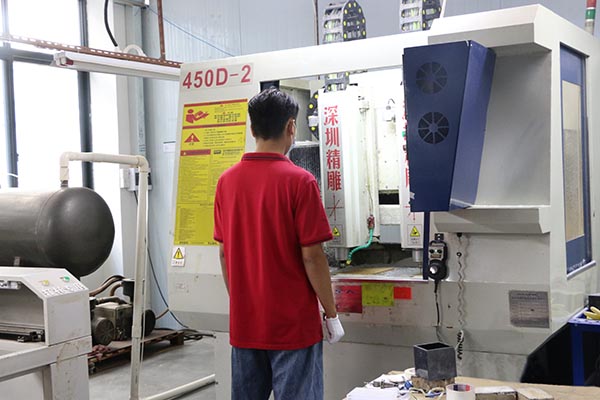 First-class CNC routing services that meet various tolerances.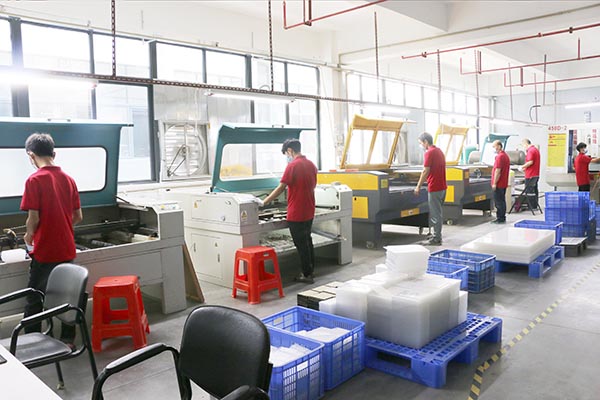 Precision laser cutting technology to cut out shapes to client satisfaction.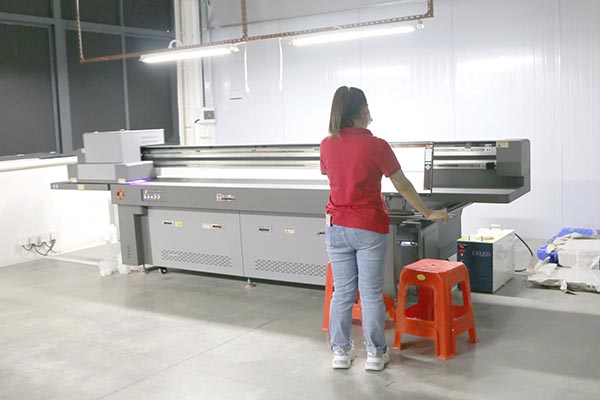 Printing for more vibrant color on various surfaces.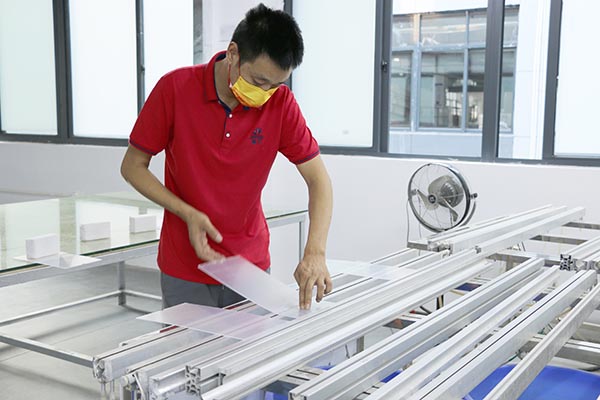 Achieving seamless and unique shapes with specially designed molds for limitless applications.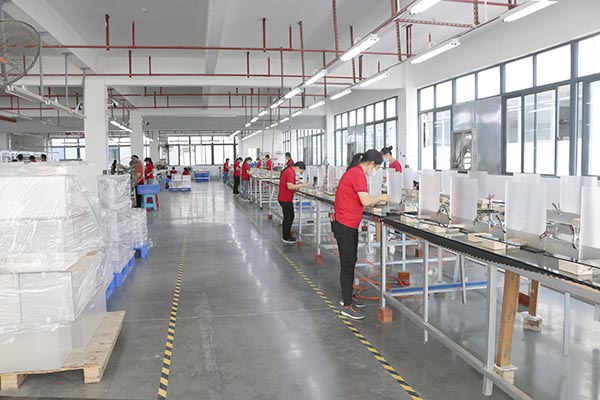 Achieving seamless and unique shapes with specially designed molds for limitless applications.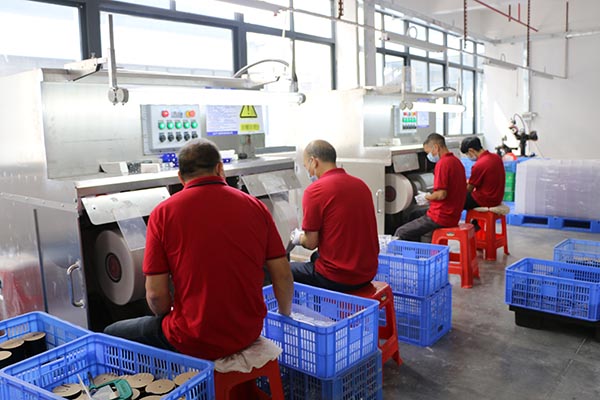 Smooth and glossy polished finished for aesthetically pleasing products.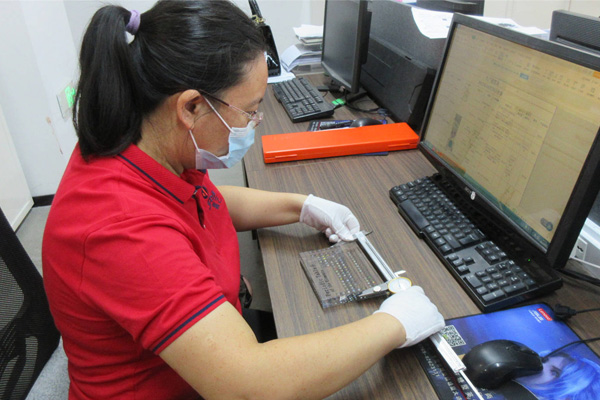 After the production of acrylic products need to carry out a comprehensive inspection to ensure that the product is high quality.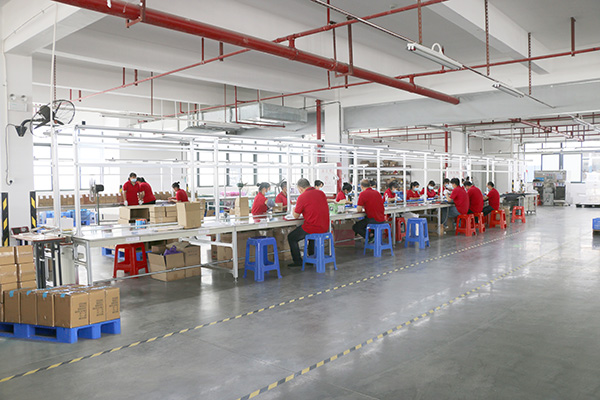 We customize the outer packing according to the customer's requirements.
Don't You Find What You Are Looking For?
Just tell us your detailed requirements. The best offer will be provided.
Professional Custom Acrylic Products Manufacturer
 Jayi Acrylic was founded in 2004, as a leading China acrylic manufacturer, we have always been committed to custom acrylic displays products with unique design, advanced technology, and perfect processing.
We have a factory of 6000 square meters, with 100 skilled technicians, 80 sets of advanced production equipment, all the processes are completed by our acrylic factories. We have a professional design engineering research and development department, and a proofing department, that can design free of charge, with fast samples, to meet the needs of customers. We have a variety of exquisite modeling of acrylic boxes, acrylic display stands, acrylic games, acrylic home storage, acrylic office storage, and acrylic pet products for your choice.
From designing to manufacturing and finishing, we combine expertise and advanced equipment to deliver high-quality products. Every custom acrylic product from JAYI Acrylic stands out in appearance, durability, and cost. 
Frequently Asked Questions About Custom Acrylic Lipstick Display
1. Can I order one piece for a sample to test the quality?
Yes. We recommend checking the sample before mass production. Please inquiry us the about the design, color, size, thickness and etc.
2. Could you do a design for us?
Yes, We have a professional team having rich experience in mock-ups. Please tell me your ideas and we will help to realize your designs perfectly. Just send us high-resolution images, your logo, and text, and tell me how you would like to arrange them. We will send you the finished design for confirmation.
3. How long can I expect to get the sample?
After you pay the sample fee and send us the confirmed files, the samples will be ready for delivery in 3-7 days.
4. How and when can I get the price?
Please send us the details of the item, such as dimensions, quantity, crafts finishing. We usually quote within 24 hours after w get your inquiry.If you are very urgent to get the price, please call us or tell us your email,so that we will give priority to your inquiry.
5. Can you realize our Customized Design or put our Logo on the product?
Sure, we can do this in our factory. OEM or/and ODM are warmly welcomed.
6. What kind of files do you accept for printing?
PDF, CDR, or Ai. Semi-Automatic PET Bottle Blowing Machine Bottle Making Machine Bottle Moulding Machine PET Bottle Making Machine is suitable for producing PET plastic containers and bottles in all shapes.
7. Which kind of payment do you support?
We can accept PayPal, bank transfers, western union, etc.
8. Do you only make acrylic display stands?
We are a professional supplier of custom acrylic products. In addition to making our lipstick display stands from acrylic material, we can also use combination materials, such as acrylic + metal, acrylic + wood, and acrylic + leather. We can carry out professional design according to the needs of customers.
9. What's the shipping cost?
Usually, we ship the acrylic lipstick display by express, such as Dedex, TNT, DHL, UPS, or EMS. We will offer you the best package to protect your goods.
Large orders must use sea shipping, we can help you handle all kinds of shipping documents and procedures.
Please let us know the quantity of your order, as well as your destination, then we can calculate the shipping cost for you.
10. How can you make sure we will receive the products with high quality?
( 1 ) High-quality international standard materials.
( 2 ) Skillful workers with rich experience for more than 10 years.
( 3 ) Strictly quality control for each production process from material purchasing to delivery.
( 4 ) Production images and videos can send you as soon as fastest.
( 5 ) We also warmly weclome you visit to our factory anytime.
Certificates From Acrylic Lipstick Display Manufacturer And Factory
We are the best wholesale custom acrylic display stand supplier in China, we provide quality assurance for our products. We test the quality of our products before final delivery to our customers, which also helps us maintain our customer base. All of our acrylic products can be tested according to customer requirements (eg: ROHS environmental protection index; food grade testing; California 65 testing, etc.). Meanwhile: We have SGS, TUV, BSCI, SEDEX, CTI, OMGA, and UL certifications for our acrylic lipstick display stand y distributors and acrylic lipstick display suppliers around the world.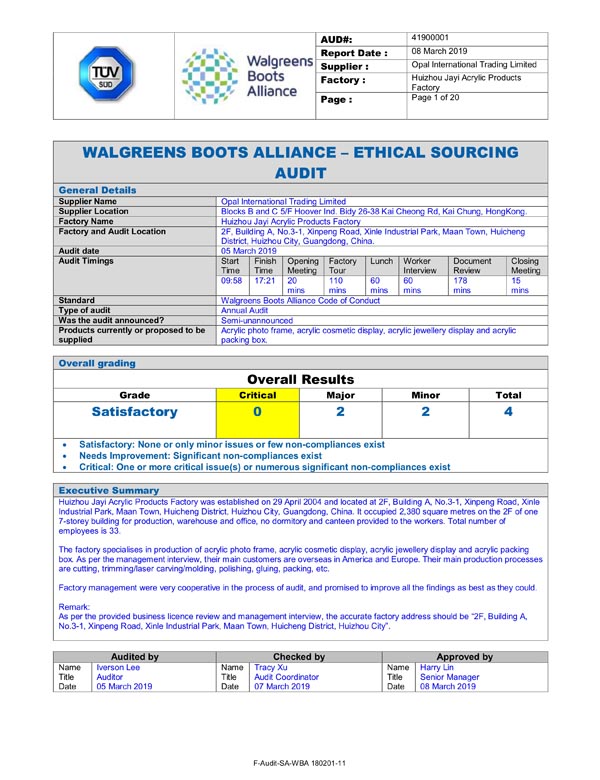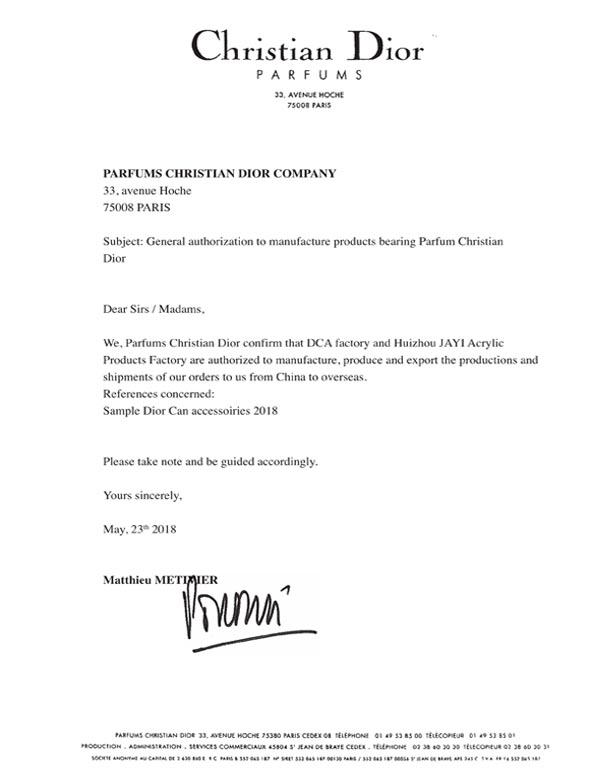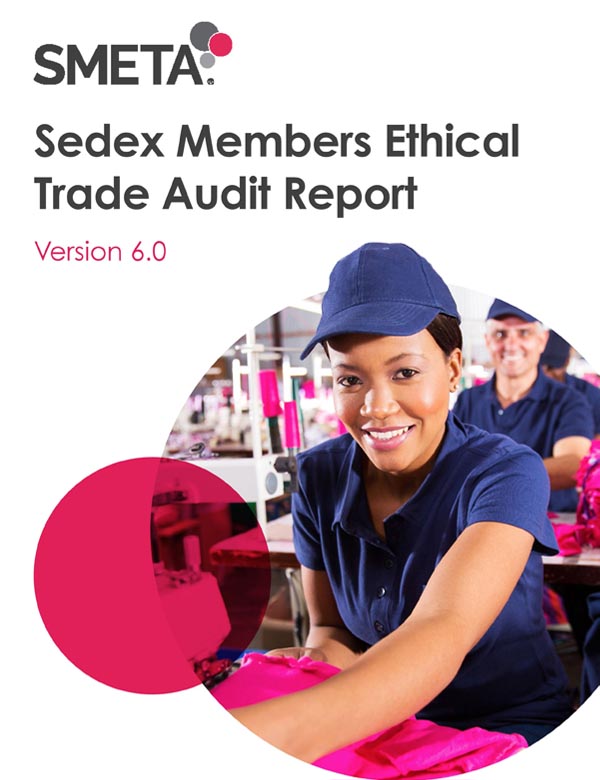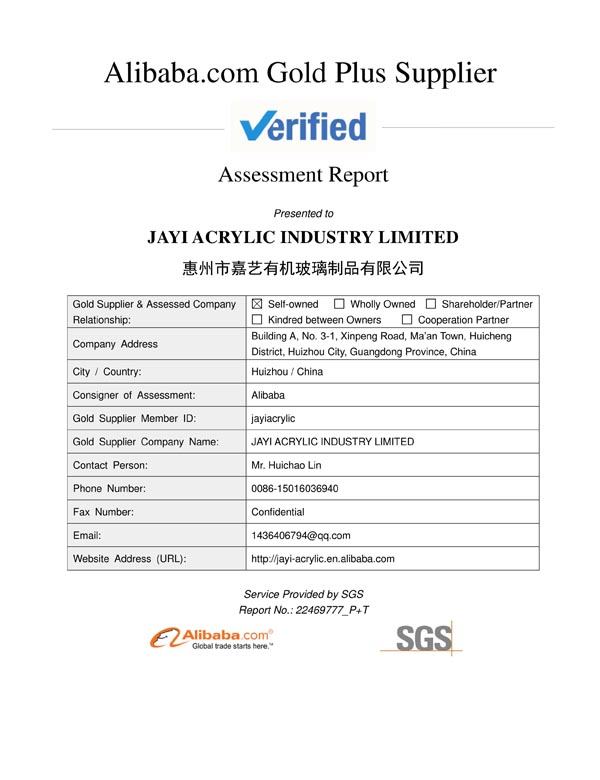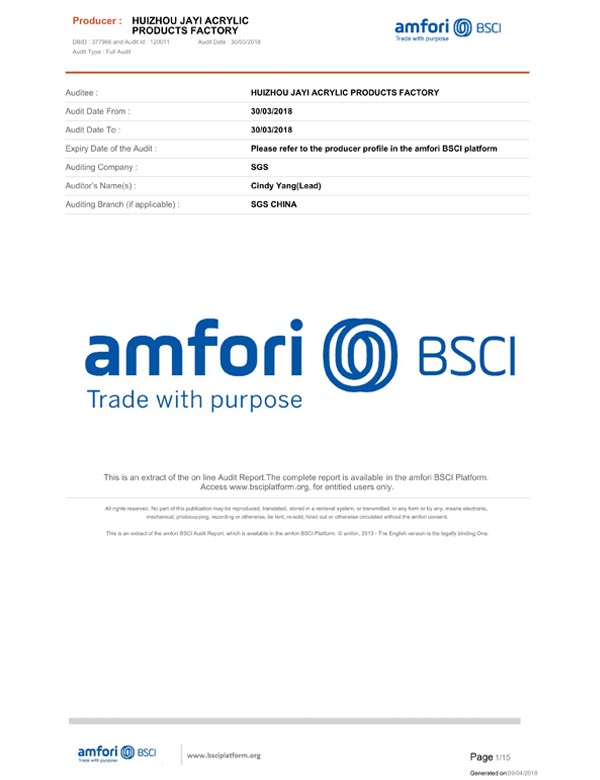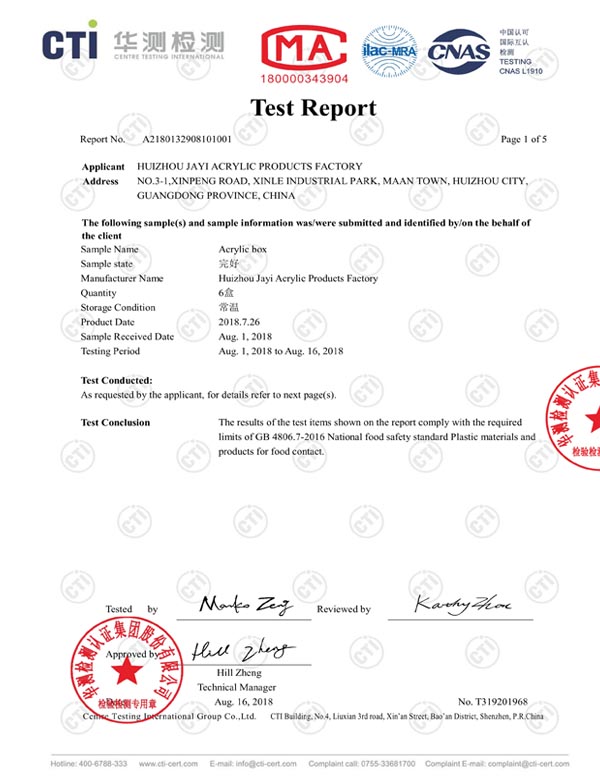 Partners From Acrylic Lipstick Stands Supplier
  Jayi Acrylic is one of the most professional Plexiglass Acrylic Lipstick Display Suppliers & Acrylic Custom Solution Service Manufacturers in China. We are associated with many organizations and units due to our top-quality products and advanced management system. Jayi Acrylic was started with a single purpose: to make premium acrylic products accessible and affordable for brands at any stage of their business. Partner with the world-class acrylic products factory to inspire brand loyalty across all your fulfillment channels. We are being loved and supported by many world top companies.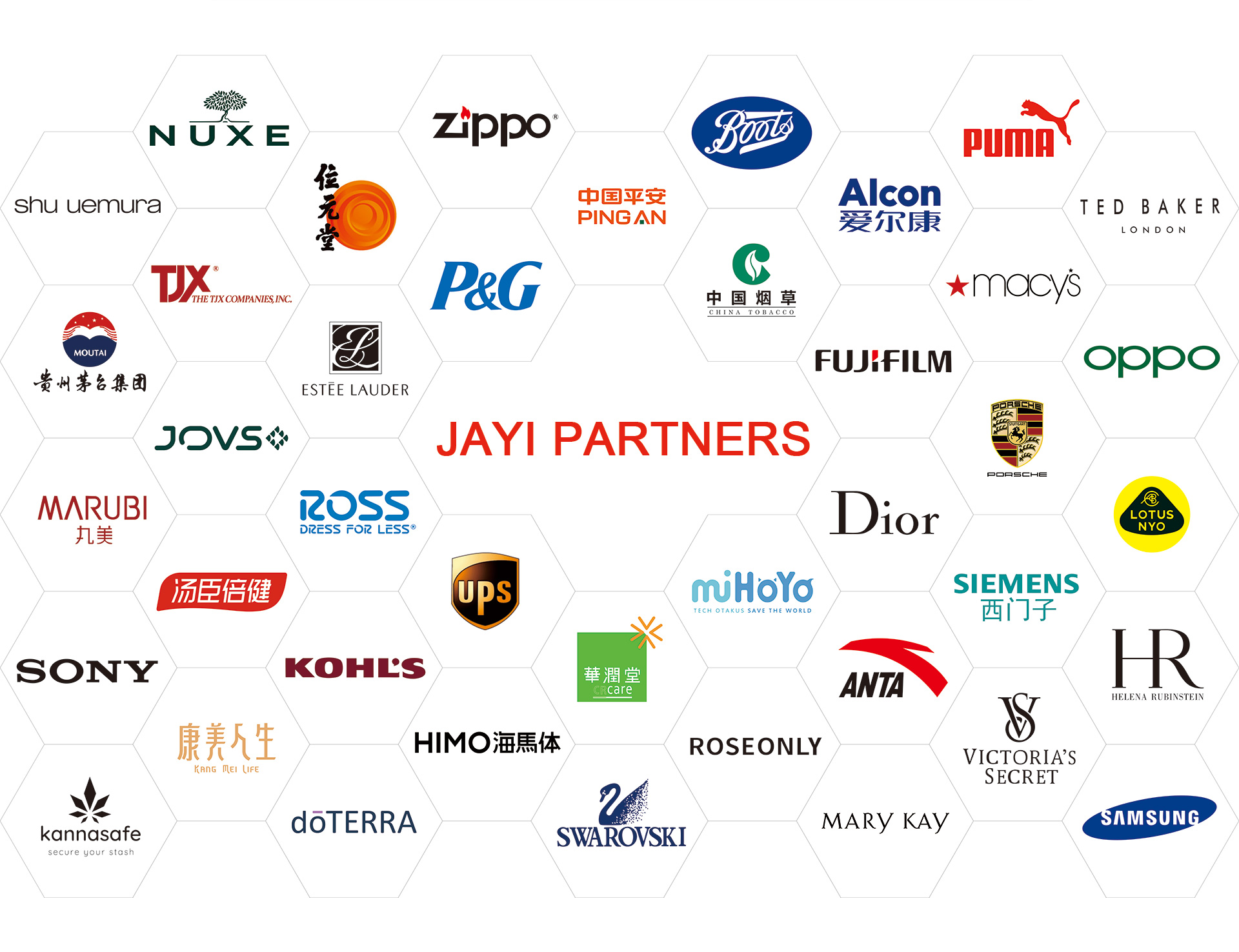 Custom Acrylic Lipstick Stands: The Ultimate Guide
How do I clean my acrylic lipstick display stand?
The methods of cleaning the acrylic lipstick display stand are as follows:
1. Mix warm water with a neutral cleaner to create a mild cleaning solution.
2. Dip a soft cotton cloth into the cleaning solution and wipe down the acrylic display stand.
3. Clean the acrylic display holder with a clean, damp cloth or water to remove detergent residue.
4. Gently dry the acrylic display holder with a dry, soft cloth or paper towel to avoid water marks or watermarks.
Note:
1. Avoid using organic solvents, brushes, or abrasive cloths to clean acrylic display racks to avoid scratching or damaging the acrylic surface.
2. Avoid wiping the acrylic display stand with a rough or hard cloth to avoid leaving scratches or blemishes.
3. Avoid exposing the acrylic display rack to high temperatures, sunlight, or near the source of fire to avoid deformation or discoloration of the acrylic.
What's the best color to display lipstick in?
Display stands displaying lipstick should preferably be transparent, black, gray, or white so that the product does not have a color difference due to light reflection. Our acrylic lipstick display racks can be customized in a variety of colors to suit your needs.
What is an acrylic lipstick display?
An acrylic lipstick display stand is a display holder used to display lipstick or other cosmetics, usually made of clear acrylic material. It can help brands or stores display their products more prominently to consumers, while also providing consumers with a convenient shopping experience.
Acrylic lipstick display stands are usually designed in a multi-layer or multi-column form that can hold multiple lipsticks or cosmetics. They can also come in a variety of shapes and sizes to suit different brands or stores. In stores or cosmetics counters, acrylic lipstick display racks can beautify and tidy the display, attract customers' attention and increase sales.
Will the acrylic lipstick display stand cause damage to my products?
Acrylic lipstick display stands are usually used as a tool to display and sell products and usually do not cause damage to the product. Here are some possible factors to consider:
Acrylic materials are usually high in hardness and durability. They are not prone to cracking or splitting, and are resistant to most scratches and wear in everyday use. As a result, acrylic display racks are unlikely to cause direct damage to your product.
However, if your lipsticks are particularly fragile or have already been damaged during shipping, they may be further damaged when placed on display shelves. In this case, it is best to check the integrity of the product before placing it on the display rack.
Another factor to consider is whether the design and size of the display stand matches your product. If the display stand is too small, the lipstick may become overcrowded, leading to scratches and fraying. If the display stand is too large, the lipstick may slip or fall, causing damage or dropping.
In short, acrylic lipstick display rack usually will not cause damage to the product, but it is necessary to pay attention to the quality and integrity of the product when using, as well as whether the design and size of the display rack match the product.
How will you pack the acrylic lipstick display stand?
In order to wrap the acrylic lipstick display, it is recommended to follow these steps:
1. Prepare packing materials: Foam or bubble wrap can be used to protect the display stand. Tape and cardboard boxes are also needed.
2. Clean the display stand: Before packaging, the display stand should be carefully cleaned to ensure that there is no dust or dirt.
3. Protect the surface of the display stand: Care should be taken not to scratch or damage the surface of the stand when placing it in foam or bubble film.
4. Wrap the stand: Use foam or bubble wrap to wrap the stand, making sure there is enough protection around the stand. Tape the packing material to ensure that the stand does not move during transit.
5. Place in a carton: Select a carton that fits the size of the stand and place the stand in the carton. Place stuffing on the inside of the case to ensure that the stand does not move during transit.
6. Close the box: Close the box with tape and label it "fragile" or "Handle with care".
The above steps will ensure that the display stand is adequately protected during transportation.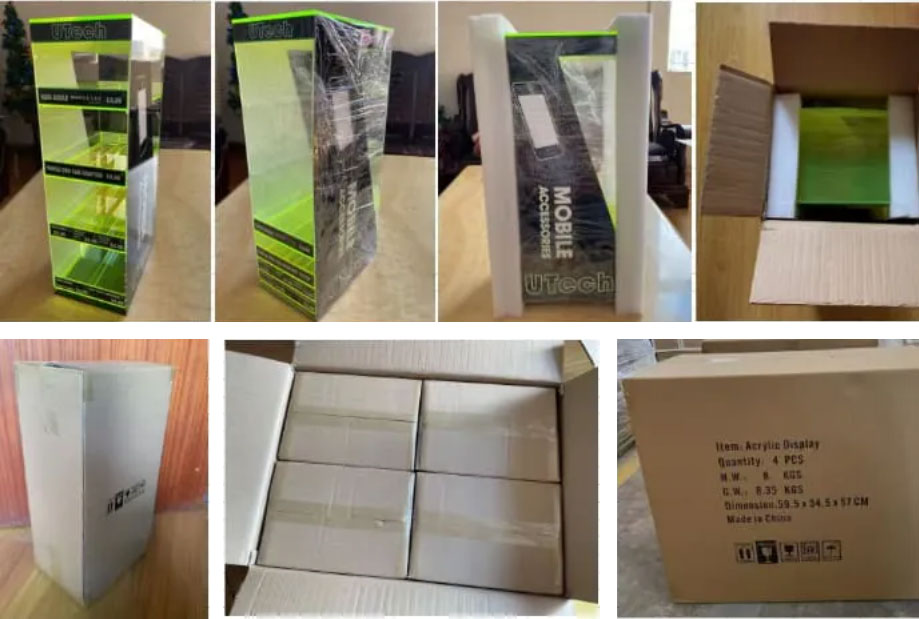 Can acrylic lipstick display stands be used at home?
Yes, the acrylic lipstick display stand can be used at home. This display rack is usually designed to display your lipstick in a store or display case, but it's also a great option if you want to display your lipstick collection in your home or provide an organized way for your lipstick storage.
Using an acrylic lipstick display stand will allow you to see your lipstick collection more easily and will also help you keep your lipstick in order. In addition, they can make your home environment more beautiful and modern.
Note that you should choose the size and shape of the lipstick display stand that suits your needs. You also need to ensure that the display stands are placed smoothly to avoid falling and damaging the lipstick.
What are some common mistakes to avoid when using acrylic lipstick display stands?
Avoid the following mistakes when using an acrylic lipstick display stand:
1. Overload: Do not overload the display rack beyond its carrying capacity, or it will cause the shelf to deform, collapse or collapse.
2. Improper cleaning: Do not use harsh or harsh cleaners, which can cause the acrylic surface to scratch or turn yellow. You should use a soft fiber cloth and a gentle cleaner to clean the display stand.
3. Wrong storage: Do not place display racks in hot or direct sunlight, this can cause the acrylic to warp or discolor.
4. Improper installation: Proper installation of the display frame to ensure it is securely secured. Do not place display shelves on unstable surfaces, which can cause tilting or collapse.
5. Ignore details: Acrylic is a highly scratched material, so special care is needed. Do not scratch or hit hard objects on the display shelf, this can cause scratches or cracks.
What are the different types of acrylic lipstick display stands available?
There are many types of acrylic lipstick display stands, some of which include:
Vertical lipstick display stand: This display stand is usually self-contained and can hold multiple lipsticks and make it easy to access and identify.
Hanging lipstick display stand: This display rack is usually hung on a wall or other surface to maximize space utilization. They usually have multiple shelves in order to hold more lipstick.
Rotating Lipstick display stand: This display stand rotates so that you can easily find the lipstick you need. They usually hold multiple lipsticks and can be rotated 360 degrees.
Other Types of Acrylic Display Stand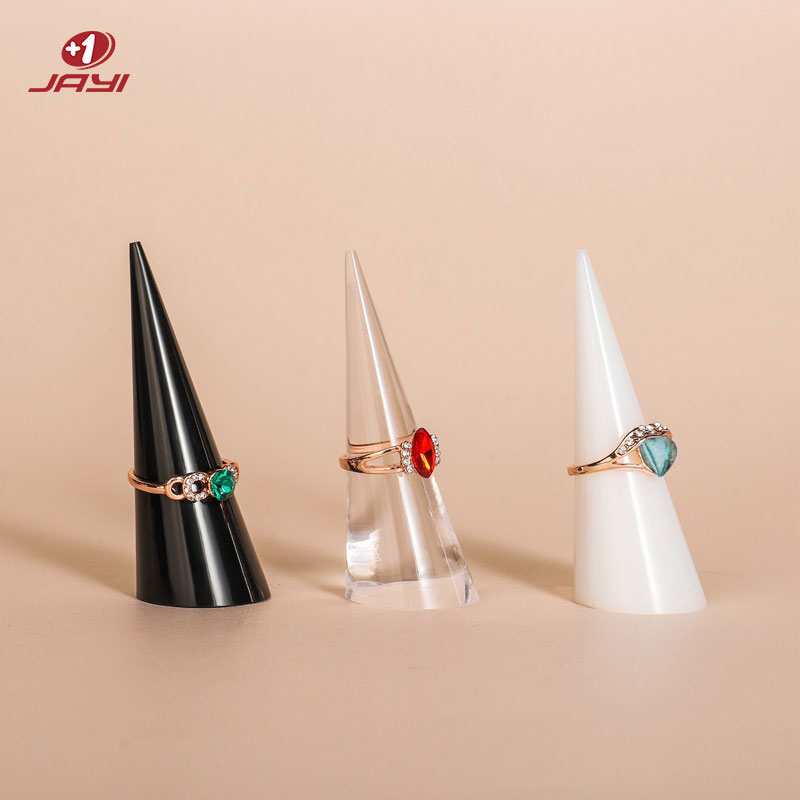 Custom Acrylic Ring Display Stand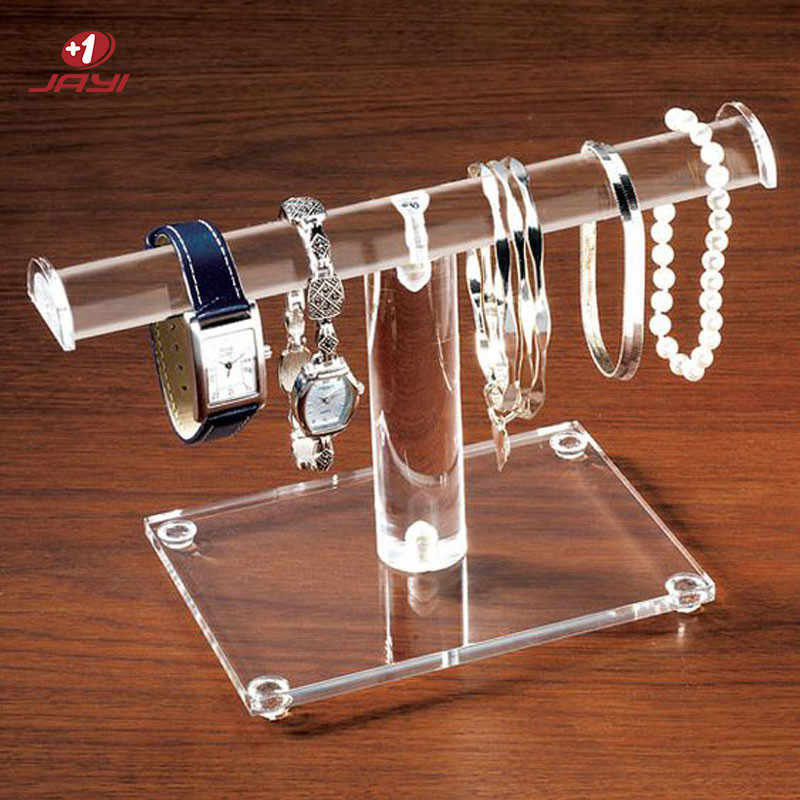 Custom Acrylic Bracelet Display Stand
Other Types of Acrylic Products