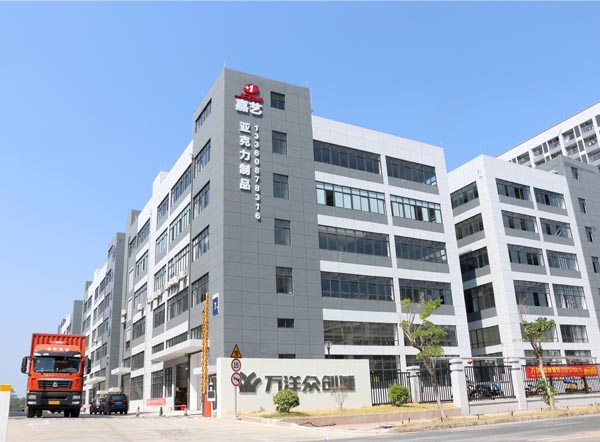 Manufacturer of High Quality Acrylic Display Case in China
JAYI Acrylic Company has been supplying and manufacturing a full range of high quality acrylic display case products since 2004. We are a manufacturer, supplier and exporter of acrylic display cases, we sell wholesale and bulk nationwide directly from our factory.
Our acrylic display cases are made of acrylic, the common name for plexiglass (also known as plexiglass similar to Lucite) all of which are plastic types that make excellent high quality display cases. We can customize retail acrylic display case for you.
Excellent Supplier Relationships & Low Costs
We have maintaining strong, long-lasting supplier relationships by providing exceptional quality, design and prices to our products.
We pass on our low overhead costs to our customers by providing the most competitive wholesale & custom prices available on the market.
We specialize in manufacturing high-quality acrylic display cases in the sizes that best suit your needs.
We have made it our business to help you display your products as professionally as possible.
Browse our acrylic display cases or get in touch with us to receive help with a design you have in mind, we can make any acrylic display case for any setting.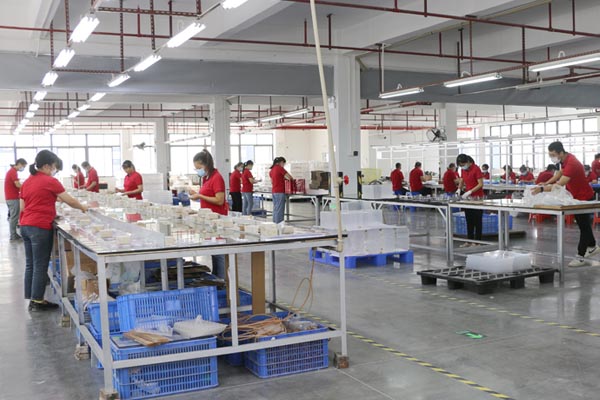 Acrylic Products Workshop
Custom Different Types Of Acrylic Display Case
We Offer Competitive Pricing. expect Your Sales To Increase In Return.
Thanks To Our Computerized Cutting System, We Can Produce Any Custom Design To Fit Your Product And Target your Audience. We are the leader in custom acrylic display cases for stores. Long, tall, small, large, or perfect cubes, we can make any size display case you need in any size - accurate to the decimal point! Enjoy all the benefits of using a clear plexiglass display case, but choose the size you want. Contact us online, our in-house customer service, engineers, and manufacturers are second to none!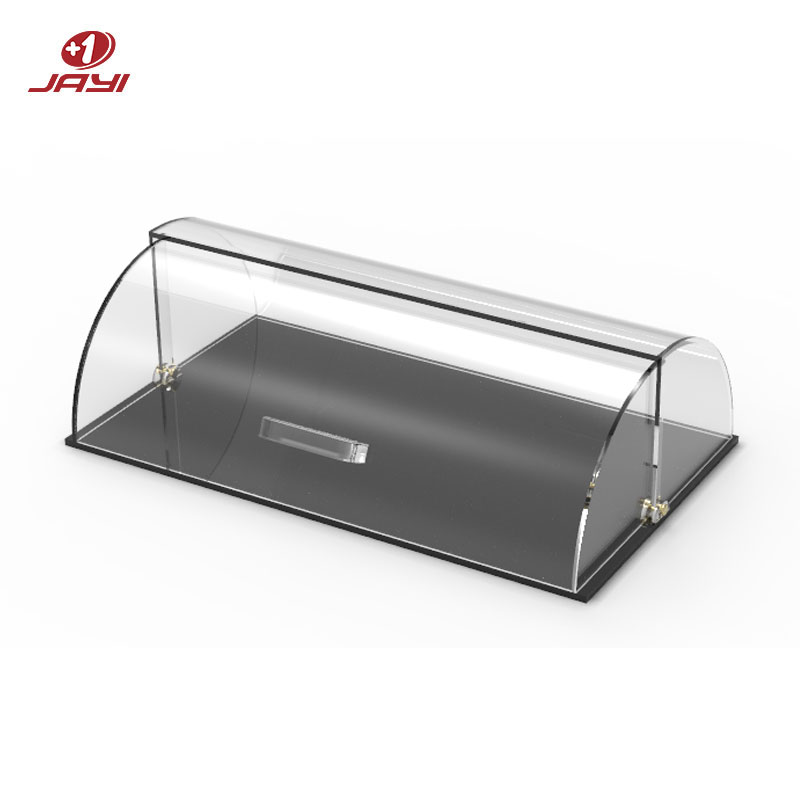 Custom Display Case with Lid and Cover
We offer a number of clear acrylic display cases with lids, all of which have unique storage capabilities and professional appearance, and can provide many application functions. Choose from protective covers with hinged lids, shoebox lids, or multiple lockable covers. Use clear acrylic display cases with lids for retail displays to keep your items organized and clearly visible. Choose your display case size, no matter the size, and your cover type, and you'll quickly discover why we're the best in covered acrylic display cases.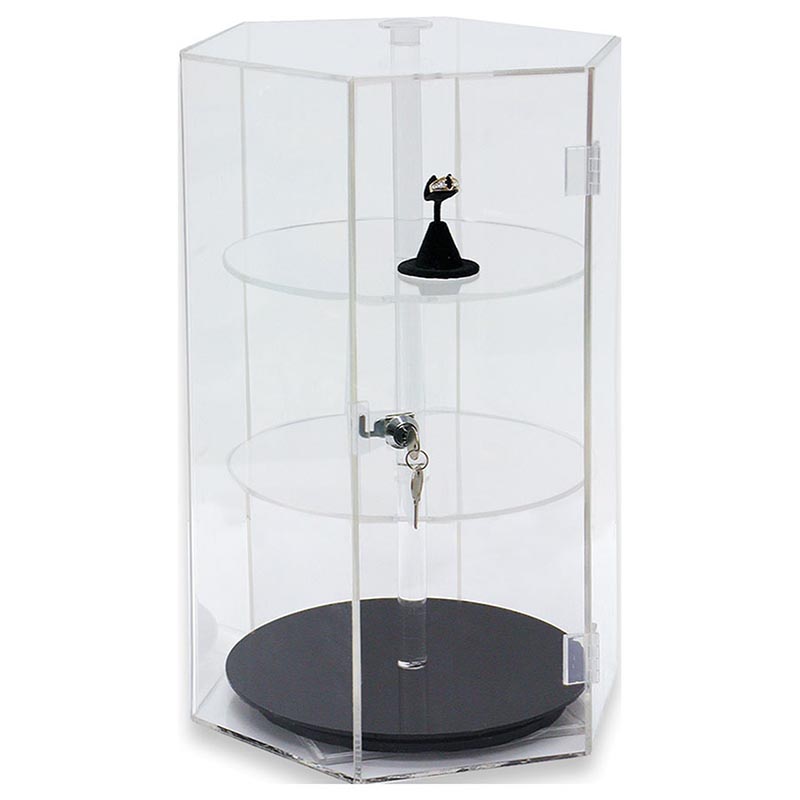 Acrylic Countertop Display Case
Regardless of what's displayed inside, our acrylic countertop display case allow you to enhance your existing retail merchandise by adding another layer of choice for your customers. Visual merchandising experts recommend using a top-of-the-counter display case to sell less-expensive items when higher-priced inventory is anchored in a transparent display box or display case below. Choose from our mid-priced to high-end display cases and clear acrylic display cases to complete your retail designs or store plans.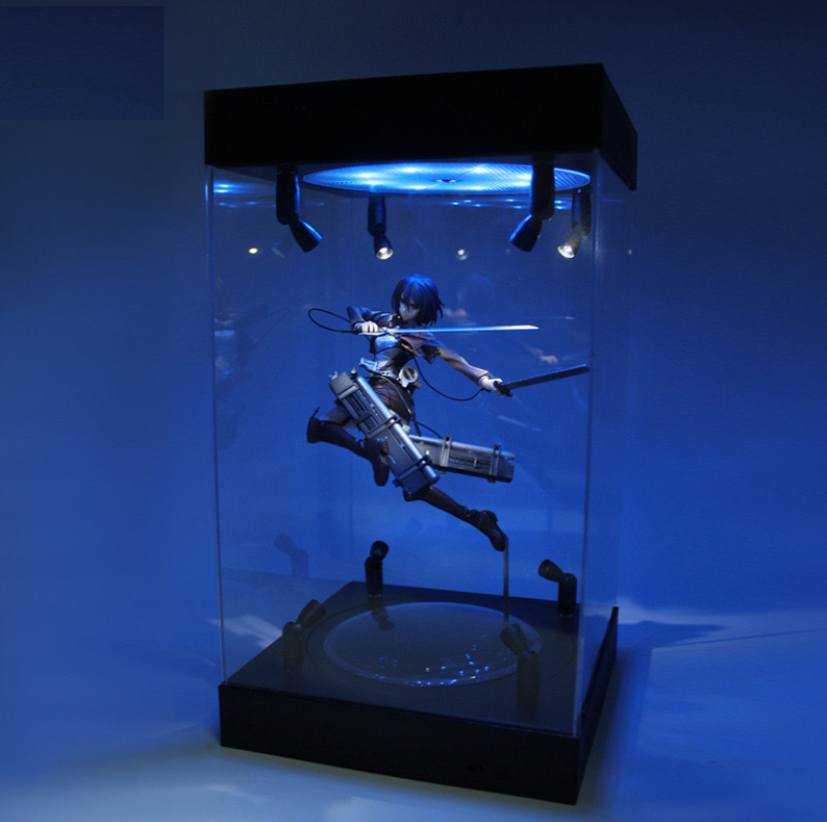 Acrylic Display Case For Collectibles
We offer a variety of display cases for stock and custom collectibles. Amateur and professional collectors love our large and small acrylic collection display cases. Made of durable clear acrylic, acrylic display boxes for collectibles are the ideal solution to display and protect your figurines, figures, models, and more. Display cases add to the beauty of your store, gallery, or residential space as you showcase your collection. Whether you use it yourself, sell, display, or collect, our acrylic model display cases are the perfect way to display personal collections, model trains, model cars, small items, and other collectibles in your store or commercial space.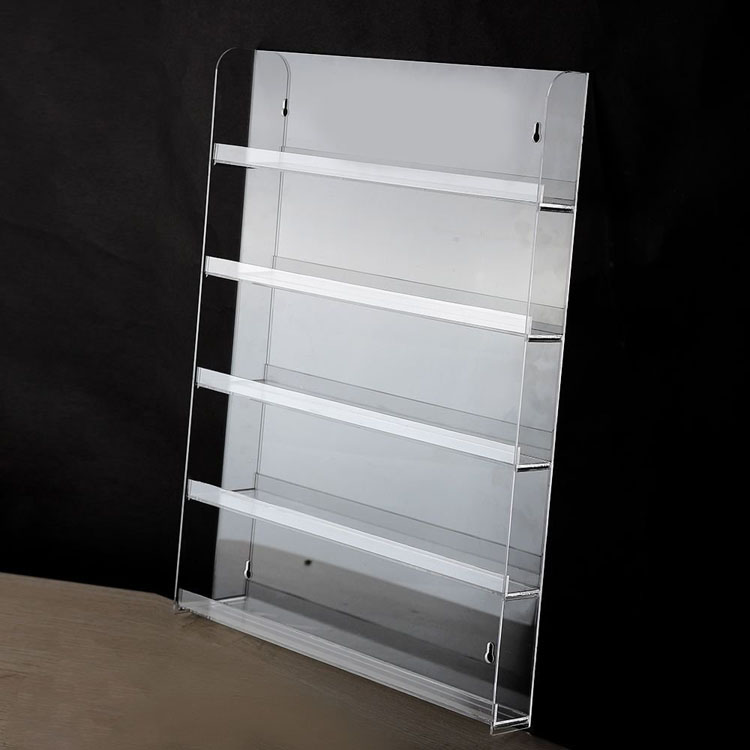 Wall Mounted Acrylic Display Case
When your floor space is limited, you can choose a wall mounted acrylic display case and let the walls help tell your story. Secure your device to the wall and free up floor space with a wall-mounted acrylic display case. We have many different types of wall-mounted display cases, including for merchandise, collectibles or sculptures, in multi-level, single-level, decorative and small displays. Our wall-mounted clear acrylic display cases securely hang your merchandise to help boost retail sales. Bring your audience up close to your collectibles or memorabilia, or your expensive jewelry or electronics.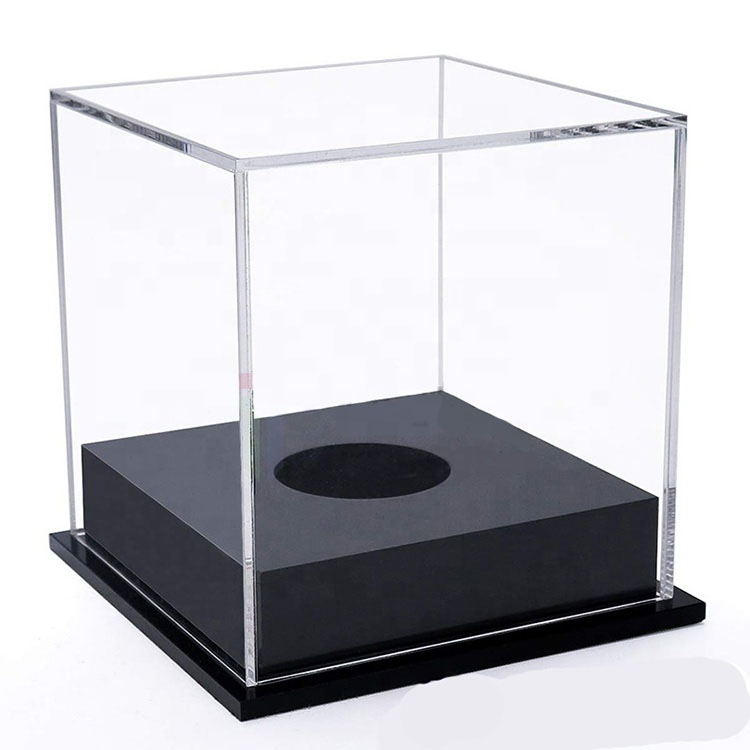 Acrylic Display Case With Base
When it comes to your precious items, protecting them is very important. Don't settle for cheaper plastic cases - our high-quality, large and small clear acrylic display case will keep your favorite items in your store looking as pristine as the day you got them, from our classics Choose from a black or white acrylic base!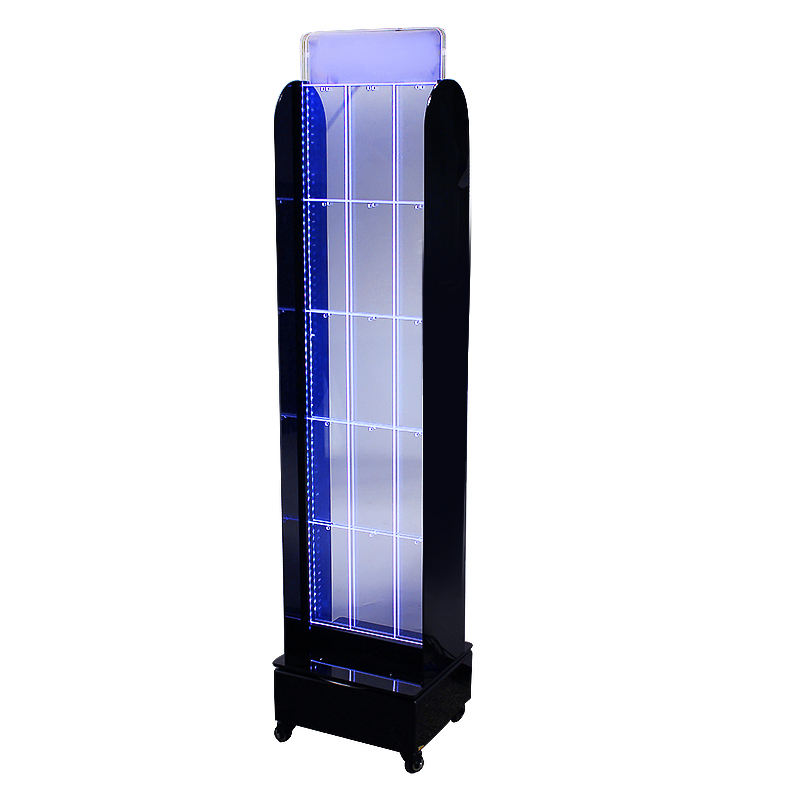 Floor Standing Acrylic Display Case
Freestanding acrylic display cases will be some of the biggest elements in your design. When you shop our selection, think of these pieces as statement makers, anchors to the space. Choose from transparencies, colors, finishes, and style elements that complement your brand's contemporary, minimal, or traditional style. Our collection offers size options for every style, every budget, and every taste.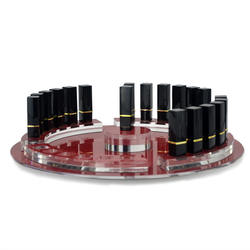 Mirror Acrylic Display Case
Do you want to enhance your retail display counter or tabletop food stand? Our mirrored acrylic display cases do just that and come in a variety of colors and sizes! Use our small and large mirrored cases as beautiful risers or place them next to other items for a multiplier effect. Take your merchandising to the next level with our mirrored acrylic display cases!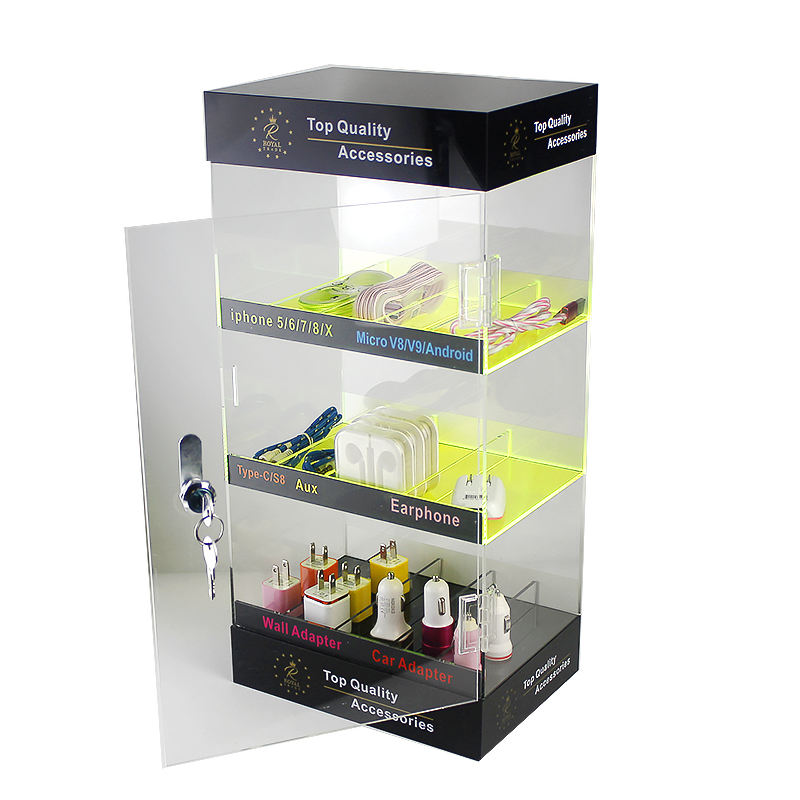 Custom Printed Acrylic Display Case
We can now print any graphics of your choice - company logos, promotional images, pictures or anything else you want on one acrylic case. Using advanced printing technology combined with the best acrylic on the market, we are your choice for all your custom acrylic display case needs.
Sports Memorabilia Acrylic Display Case
From baseballs to basketballs to jerseys, we have the best sporting goods acrylic display case! Our sports display cases are specially measured to display your souvenir balls. Choose from our premium acrylic bases in black or white, each with a special round acrylic riser designed to contour and keep your souvenir ball centered. Our small acrylic display case is a spectacular display for your baseball collection and small trophies. Our acrylic keepsake cases are made of clear plexiglass, which is durable and easy to clean.
We have 200+ types of acrylic display case in stock, also accept customized service, contact us for more information.
Need a Custom Display Case?
Our acrylic display cases and boxes can be customized to fit the space, shape, storage and functionality you need. Get a personalized or branded display with our print customization. If you don't see the type you need, please contact us for custom made display cases & wholesale distribution services.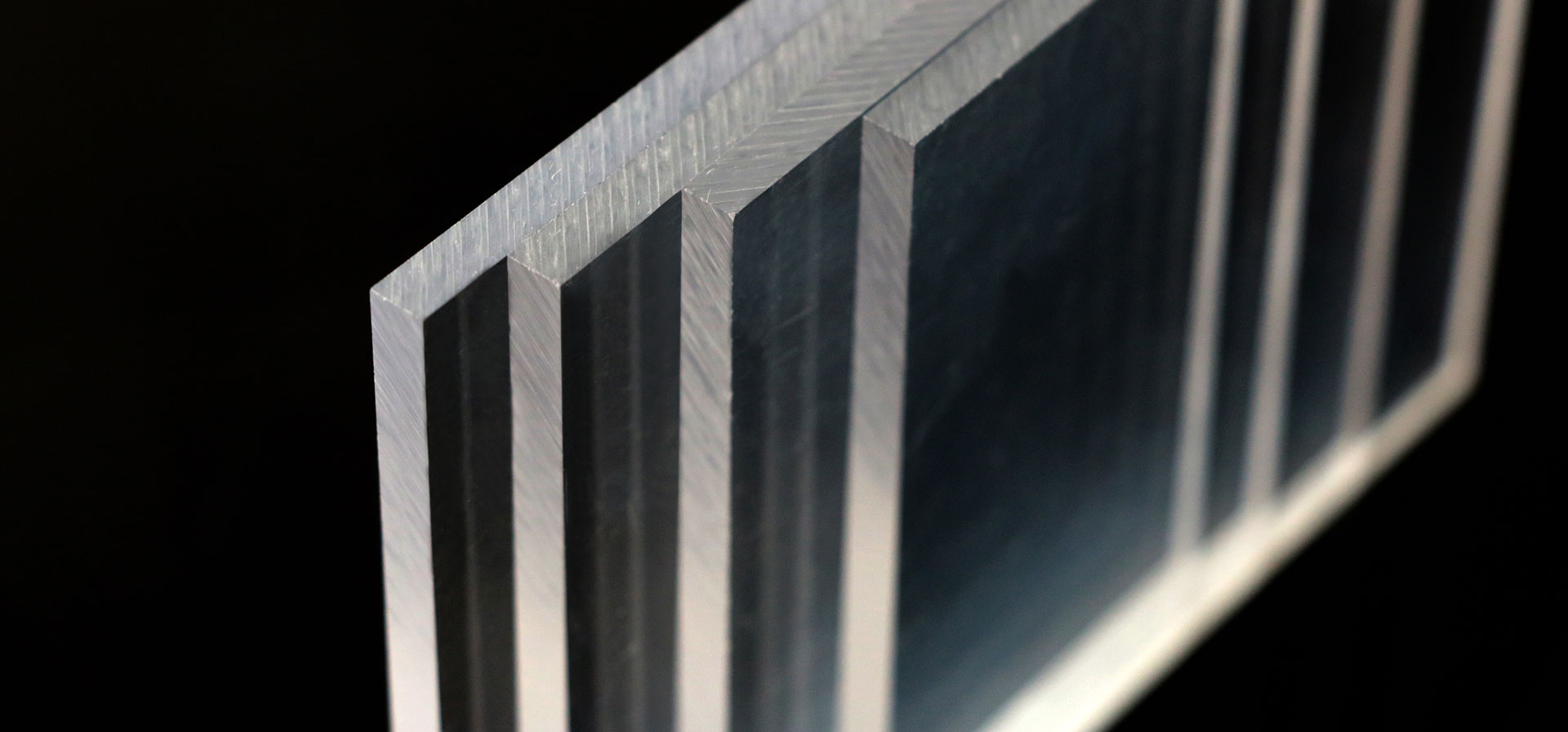 Which Plastic is Best to Use for a Display Case?
The best type of material to use for display cases is clear acrylic, sometimes called plexiglass. This type of plastic is shatterproof and safer to use in high-traffic areas than glass. Acrylic is lighter than glass, so when one is placed on a wall, there is less weight to consider. Acrylic and plexiglass filter out more UV rays than glass and are optically clearer, which allows it to create a better overall presentation.
Acrylic Display Case VS Glass Display Case
Acrylic may look the same as glass display cases, but there are many advantages to using clear acrylic.
1. Acrylic is more transparent than glass. The glass may have a greenish tinge which distorts the visual a little, which is not ideal when displaying items.
2. Acrylic is safer and stronger than glass. Glass is easier to break than acrylic because acrylic is more resistant to breakage.
3. Acrylic plastic is also lighter than glass, which makes shipping easier and reduces shipping costs.
4. Finally, acrylic is easier to shape than glass, making our designs more flexible and creative.
5. Acrylic is half the weight of glass and 10 times stronger, making sure your items are protected from any knocks.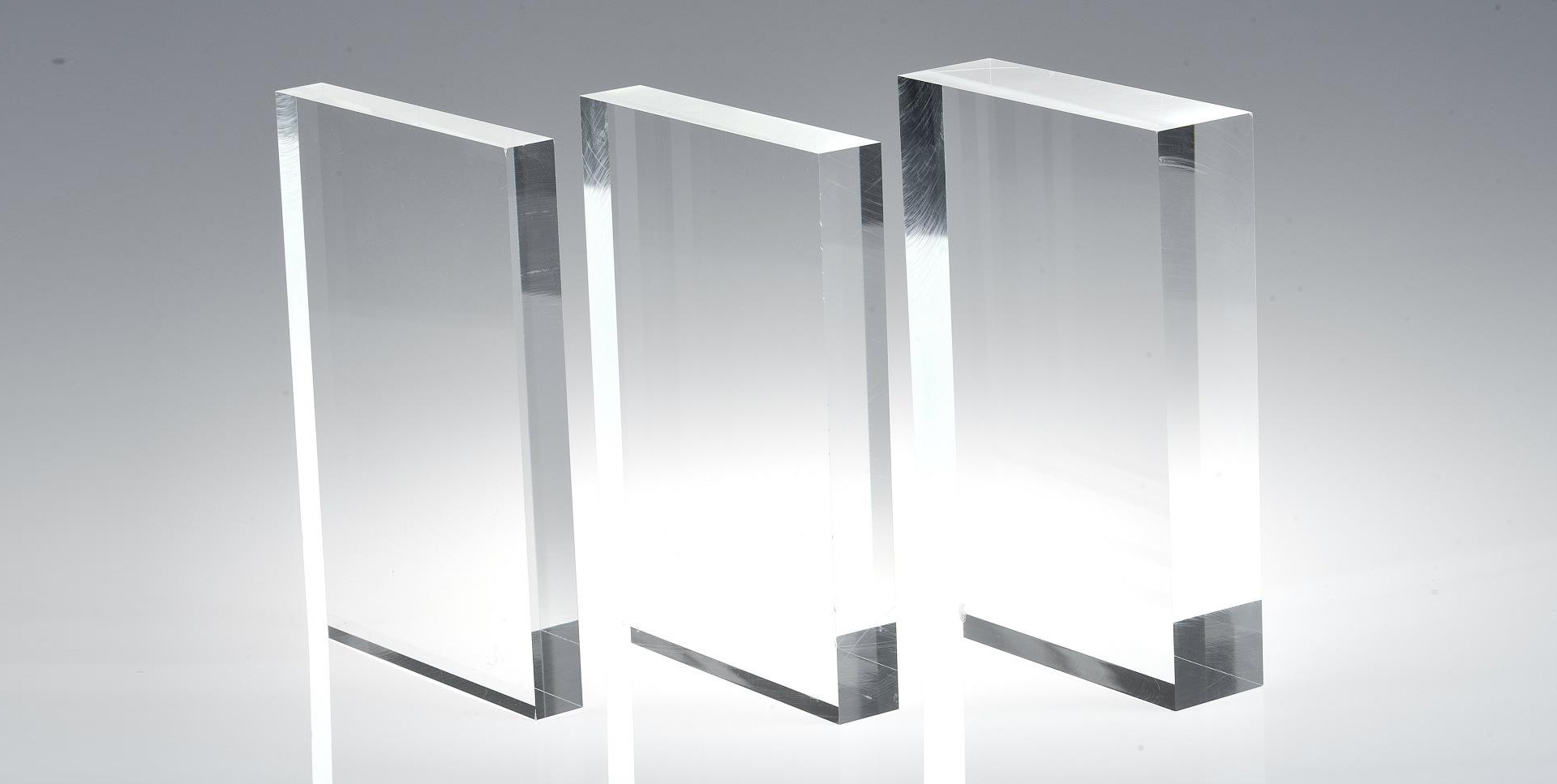 Don't You Find What You Are Looking For?
Just tell us your detailed requirements. The best offer will be provided.
Certificates From Acrylic Display Case Manufacturer And Factory
We are the best wholesale custom acrylic display case supplier in China, we provide quality assurance for our products. We test the quality of our products before final delivery to our customers, which also helps us maintain our customer base. All of our acrylic products can be tested according to customer requirements (eg: ROHS environmental protection index; food grade testing; California 65 testing, etc.). Meanwhile: We have SGS, TUV, BSCI, SEDEX, CTI, OMGA, and UL certifications for our acrylic case distributors and acrylic case manufacturer around the world.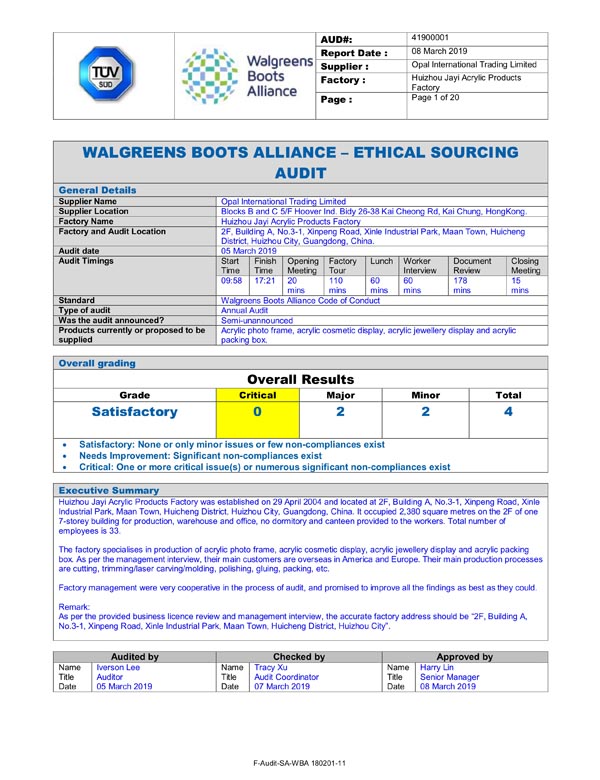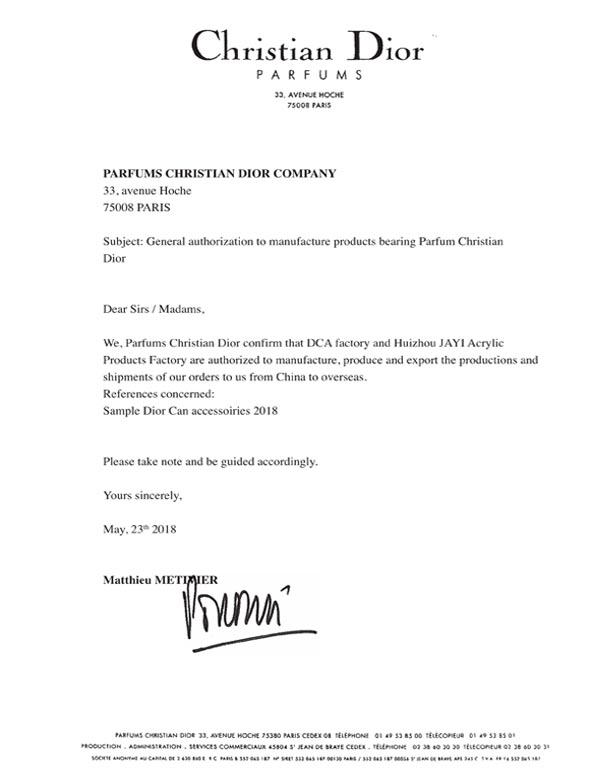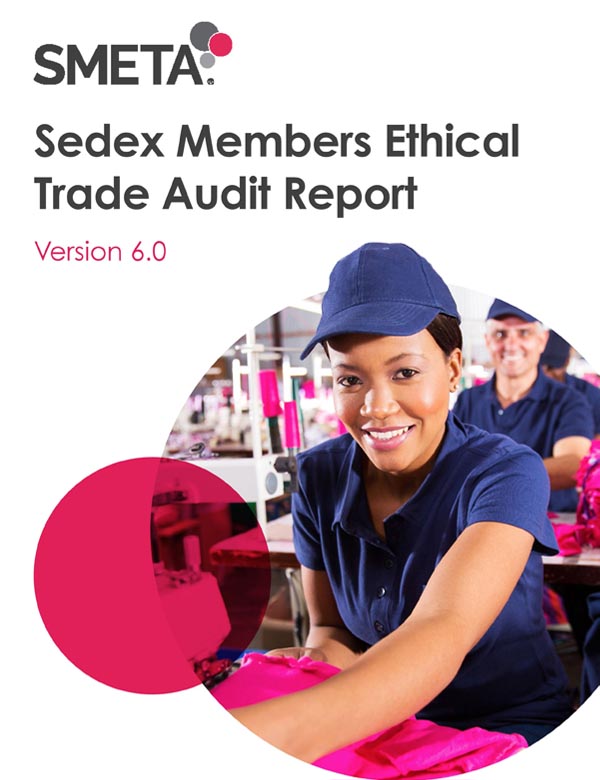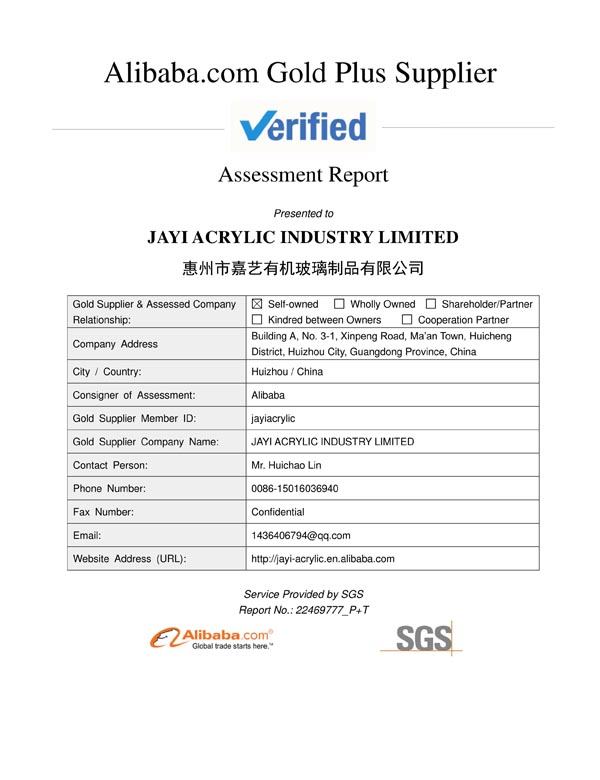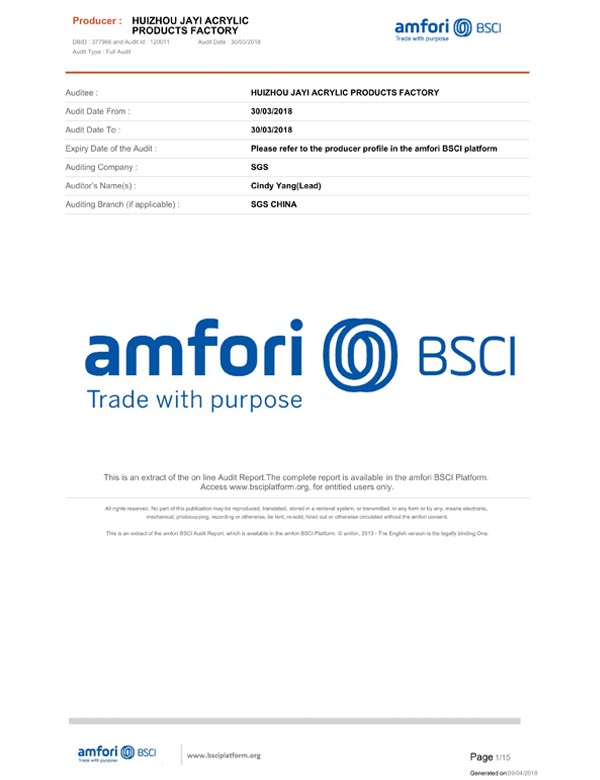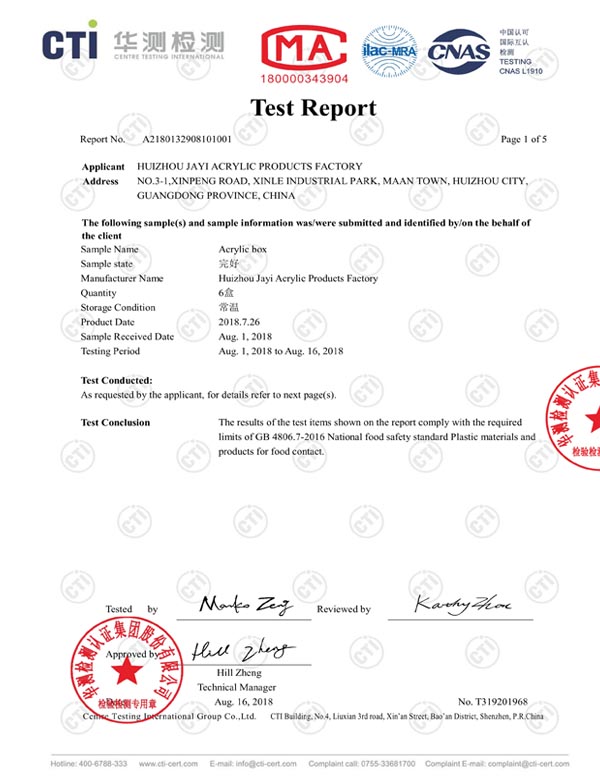 Have a Special Requirement?
Generally, we have common acrylic display case products and raw materials in stock. For your special demand, we offer you our customization service. We accept OEM/ODM. For an accurate quotation, you need to tell us the following information:
Custom & Wholesale Acrylic Display Case FAQ
When choosing an acrylic display case, you should consider the product you want to display. Some factors to consider include the size, weight and fragility of the product.
There are several benefits to using acrylic display cases. First, a display case protects your product from damage. It can also help showcase your products. Additionally, a showcase can create an engaging display that draws attention to your products.
JAYI Acrylic is a wholesale company that sells various plexiglass products. However, if you're looking for a specific product and don't want to buy in bulk, we also have a shopify store as well as some distributor partners who sell individual products. This provides consumers with the convenience of purchasing products without having to buy in bulk. JAYI Acrylic is committed to providing quality products at affordable prices, whether you are buying in bulk or single!
Why not place your own logo, brand or message on the side of the display case. Please contact us for further details. We have a design studio, digital print & screen printing service in house.
If you have a acrylic case size that is not listed, no problem. Please call us for a price on our custom made cases - all manufactured in our factory in China.
We don't technically have minimums, but the smaller the quantity, the higher the transportation price.
We are a factory with more than 500 workers, and covering 5000 square meters since 2004. We have following workshop: polishing workshop,fully enclosed dust-free paint workshop,hardware workshop,assembly workshop,warehouse,factory office and showroom. Our factory is located in Huizhou city, Guangdong province, welcome to visit our factory.
We are professional in shop display furniture for 22 years, offering shop furniture for jewelry, watch, cosmetic, clothing, digital goods, optical, bags, shoes, underwear, reception desk and so on.
It depends on your project, such as the size of quantity, style and workmanship etc. Generally, the delivery time is within 15-35 days after all materials confirmed.
Before production, the pre-production samples will be made for checking details with customers. During the production and packing, there will be professional QC to inspect the products to ensure the products in good quality and correct details.
Acrylic Display Cases: The Ultimate Guide
Despite their simple construction, display cases can take many different forms and functions - especially our versatile clear acrylic display cases. We offer a variety of size options, including striking large units or sophisticated small acrylic display cases. All products have been carefully selected to achieve whatever you need in a display box. From bins to risers, lids and boxes, boxes with lids and locks, to ballot boxes and special styles, we offer a diverse and high-quality selection to help you showcase your products and increase sales. Our large and small acrylic display case and box options are available in a variety of colors including clear, black, white, yellow, blue or customize the color you want.
What Are the Common Uses of Acrylic Display Case?
There are many popular uses for small and large acrylic display cases. Display cases are most commonly used to display awards, art, sculpture, antiques, collectibles, jewelry, food and sports memorabilia. Display case is a great display tool for retail stores, museums, galleries, schools, professional offices and living space environments. Clear acrylic cases are also used for a variety of purposes, including donation and ballot boxes, brochure holders, jewelry and cosmetic storage, and to protect collectibles and novelty items.
Features of Acrylic Display Case
【MATERIAL】Acrylic display boxes made of Crystal Super Clear Acrylic, high transparency, chemical stability, and weather ability. Excellent transparency, the light transmittance over 98%;
【DESIGN】Hinge-Lid or cover box to keep the collection dust-free, reduce sunlight and ultraviolet radiation. It makes your treasured collectibles go from the plain on the shelf to being highlighted beautifully. helps keep your countertop organized while keeping cotton balls and swabs at your fingertips.
【DESIGN】These display boxes to keep the collection dust-free, reduce sunlight and ultraviolet radiation. It makes your treasured collectibles go from plain on the shelf to being highlighted beautifully. And don't forget – if you have a particular object that doesn't fit our stock sizes, contact us for putting together a custom creation.
【MULTI-PURPOSED COUNTERTOP BOX DISPLAY】These display risers are an excellent way to show off your collectibles, artifacts, sports memorabilia, toys, figurines, antiques, jewelry, dolls, action figures, souvenirs, models, statues, heirlooms, and sculptures. Can be used at home, in retail stores, museums, or trade shows.
【CLEAN】Easy to maintain and clean, this acrylic model ship cases. can be scrubbed with soap and a soft cloth.
The Way to Use Acrylic Display Case for Visual Marketing
Our acrylic display cases are multifaceted items that can be used for a range of visual merchandising purposes. One of the most effective uses is to place them on countertops, where they can display featured items or specials to help draw attention to what's on sale.
You can also display jewelry, fashion items or other small products in our small acrylic display boxes. Elegant and streamlined, our floor-standing and free-standing display cases can be used to organize and protect large and small products. The shatterproof acrylic display case is perfect for displaying valuables or collectibles, locking and securing to display small items and products, or as a beautiful window display.
Finally, you can centralize unit cases within store spaces or galleries. By doing so, both viewers and customers can navigate through these units;
Acrylic Display Case to Display Souvenirs in the Retail Environment
Are you looking for the perfect way to display products or souvenirs? Acrylic display cases feature affordable plastic designs that create great results for sales. These transparent display cases can hold collectibles, figurines and dolls in the home, or jewelry and other valuables in a retail setting.
Transparent plexiglass display cases are especially useful when displaying high-end electronics or museum artifacts. Countertops and stand-alone acrylic display cases are a great option when displaying sports memorabilia or cosmetics in retail stores. Transparent display boxes are an economical and lightweight way to display any merchandise. Whether you're shopping for antique, die-cast car shop fixtures, these high-clear plexiglass dust covers should be your go-to.
How To Clean Acrylic Display Case?
To remove dirt, wipe the box with a non-linting cloth or sponge (not paper towels) and water or a professional acrylic cleaning agent.
What are the benefits of Custom Acrylic Display Case?
There are many benefits to putting your merchandise or collectibles in clear custom acrylic display cases . They offer protection while also offering a chic look and clear presentation. Your product or item can be easily examined from all angles by your customers and clients. Our Plexiglass (also called Perspex) cases help keep everything inside them free of dirt and debris. Acrylic case are also extremely helpful in keeping items safe in high-traffic environments. Because it's transparent, a customized, clear acrylic display case can also blend into any decor style and space.
Are your acrylic case waterproof?
Our acrylic case are water resistant but not waterproof. Water-resistant means it can resist water penetration to a certain degree, but not entirely. Waterproof means it is water impermeable, regardless of how much time it spends in water and water pressure.
Need a Custom Acrylic Display Case?
Contact us today for a quote for a custom acrylic box or plexiglass display case. Email: sales@jayiacrylic.com
We offer laser cutting/engraving and UV logo printing.
We can provide other custom designs upon your request.
Other Types of Acrylic Products