Professional Manufacturers of Acrylic Products
Specializing in developing and manufacturing all kinds of custom acrylic storage boxes, acrylic display case boxes, acrylic display stands, and acrylic board game products. 
Since 2004, as a manufacturer of acrylic custom products. Passing TJX, Boots, and Estee Lauder factory audits are definitely not just cheap.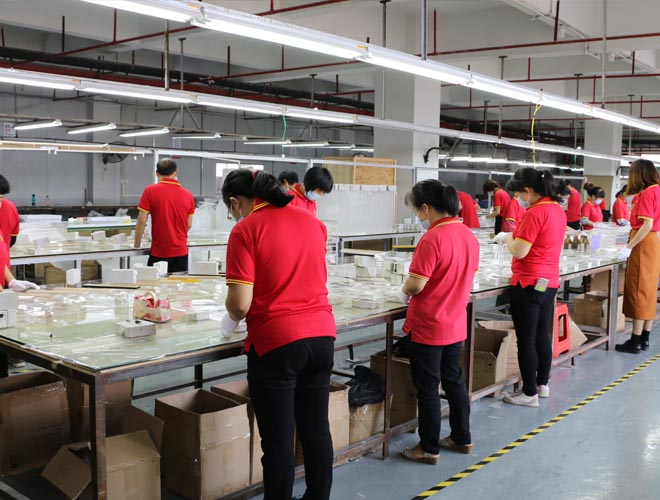 Mass production and well-trained workers greatly reduce the cost, JAYI Plexiglass makes you the most competitive seller in your area with the lowest price.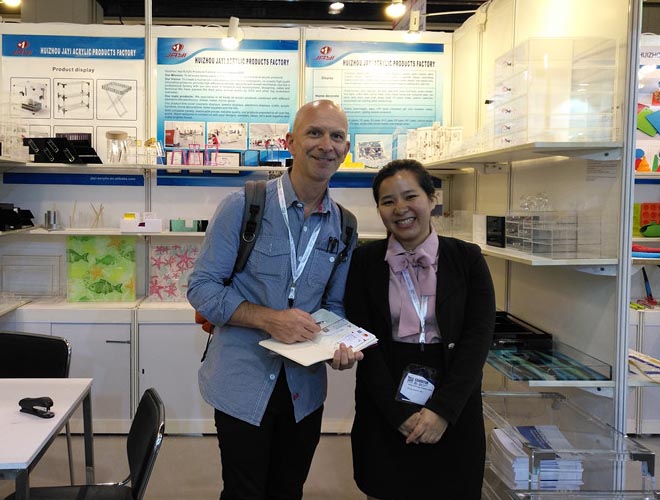 Professional sales staff will never make it difficult for you to communicate with our acrylic factory, no matter pre-sale or after-sale, all our staff will support you, reply to your inquiries and solve your problems.
Trustworthy - The Best Acrylic Products Manufacturer
Since 2004, we are a certified and experienced acrylic products factory, specializing in developing and manufacturing all kinds of custom acrylic storage boxes, acrylic display case boxes, acrylic display stands, and acrylic board game products. More importantly, customers are our working partners. As the best wholesale supplier of acrylic products, with enough knowledge about doing business with overseas customers, our company provides high-quality acrylic products at very competitive prices. Our customized products are suitable for all kinds of companies: jewelry companies, cosmetics companies, electronic product companies, gift companies, and various big brand companies for trophies and displays; self-developed finished acrylic storage boxes are suitable for white-collar women, and acrylic games are suitable for parent-child activities, children, adults, company employees, etc. Products are exported to the United States, Canada, the United Kingdom, Germany, France, Australia, Saudi Arabia, the United Arab Emirates, Israel, Qatar, South Korea, Japan, Singapore, and so on.
Furthermore, as a trusted supplier of acrylic products, we pride ourselves on adhering to the highest product standards, which is reflected in our responsible dealings with our customers. Because we are a responsible acrylic manufacturer, we also genuinely care about our employees at all levels, keeping them well looked after in their working and living environment, as well as their leisure life here. The company purchases social security, commercial insurance, food and housing, holiday gifts, birthday gifts, red envelopes for marriage and childbirth, seniority incentives, house purchase incentives, and year-end bonus incentives for each employee. We do not discriminate against persons with disabilities in active employment. Women are assigned relatively easy jobs. Different labor protection supplies are provided for each post. Work is suspended during typhoon weather to ensure the safety of employees. All work is carried out based on the principle of people-oriented and safety first.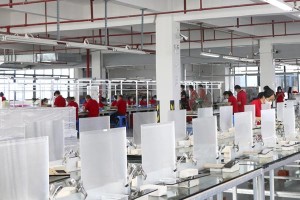 Acrylic Products Workshop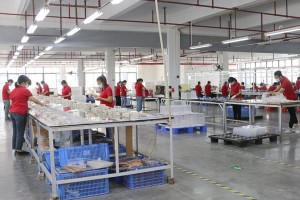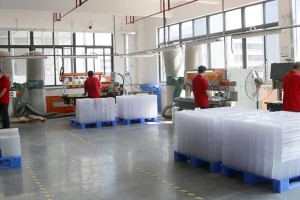 We are the trusted acrylic product supplier of the biggest brands
JAYI Plexiglass Products is one of the most professional wholesale suppliers of acrylic products in China with more than 19 years of experience. Since 2009, it has participated in domestic exhibitions in China and Hong Kong exhibitions; passed the OMGA factory inspection. In 2012, a Hong Kong company was established, a foreign trade team was established, and it began to export independently, facing foreign markets, and at the same time cooperating with the SONY brand. In 2015, it cooperated with Victoria's Secret brand and passed the UL audit. In 2019, it cooperated with the British Boots brand.
Our company has a self-built workshop of 6,000 square meters. With hard work and professionalism, we have achieved the No.1 in Huizhou, Guangdong, the top 10 in China, and the No.1 acrylic game products in China. We are becoming the No. 1 acrylic product manufacturer in the world.
Today, as a top 10 acrylic product manufacturer in China, JAYI Plexiglass has more than 100 employees. We've built a fun, hard-working team who will make your acrylic ordering experience fun, easy, and completely stress-free. It's hard to find great people like this, but we're happy to hire only the best people on the planet!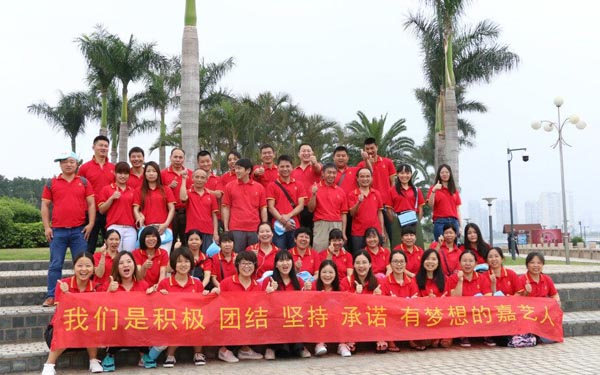 We are the best wholesale custom acrylic products supplier in China, we provide quality assurance for our products. We test the quality of our products before final delivery to our customers, which also helps us maintain our customer base. All of our acrylic products can be tested according to customer requirements (eg: ROHS environmental protection index; food grade testing; California 65 testing, etc.). Meanwhile: We have SGS, TUV, BSCI, SEDEX, CTI, OMGA, and UL certifications for our acrylic storage box distributors and acrylic display stand suppliers around the world.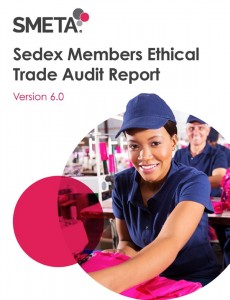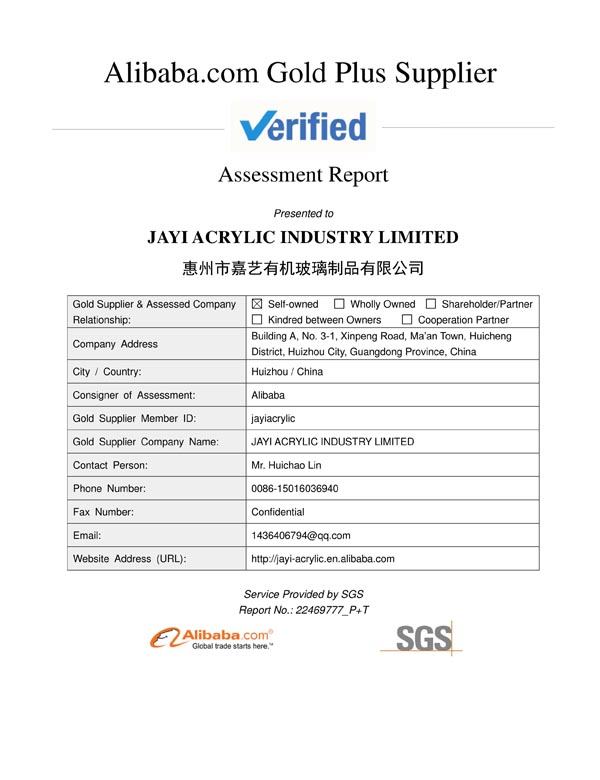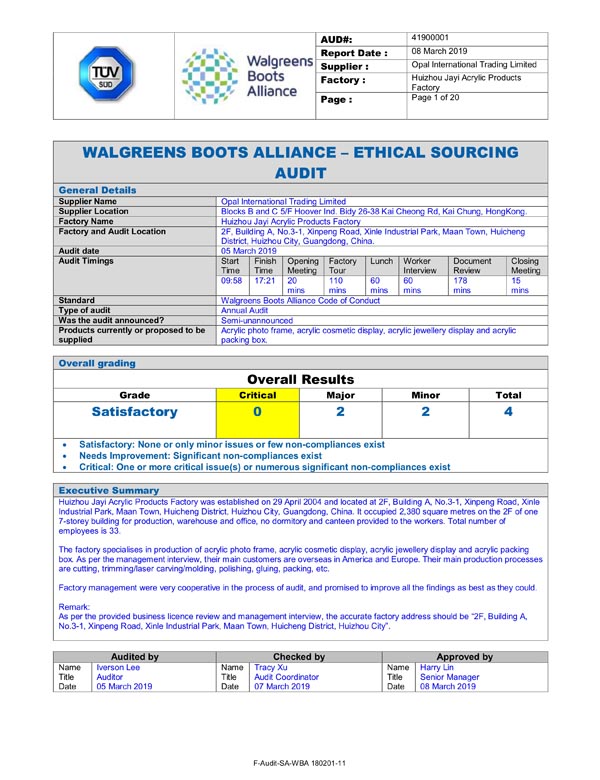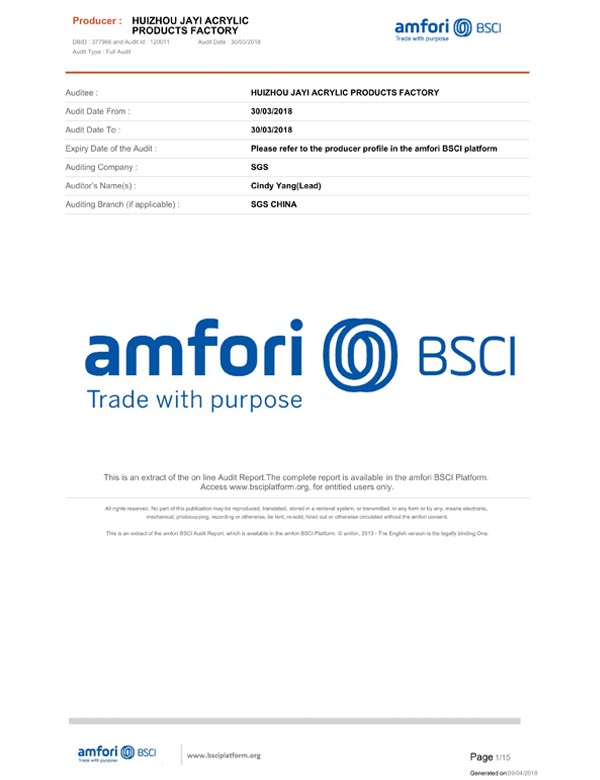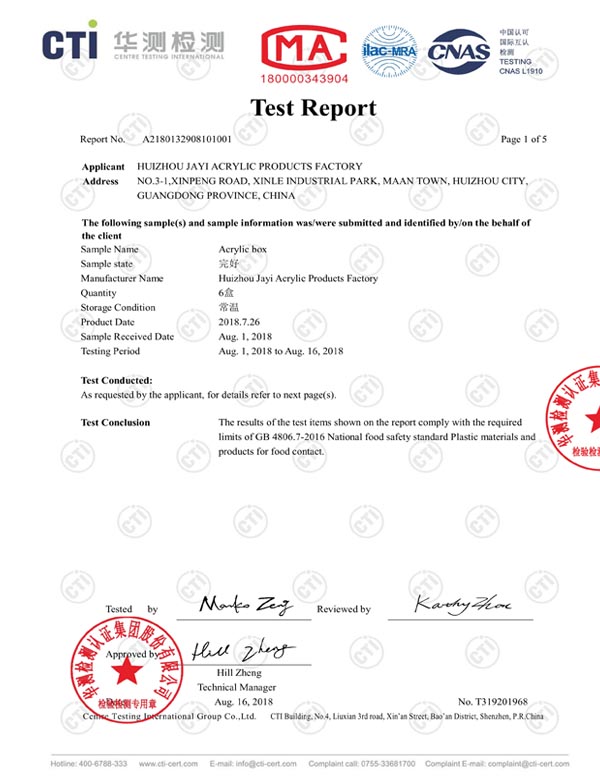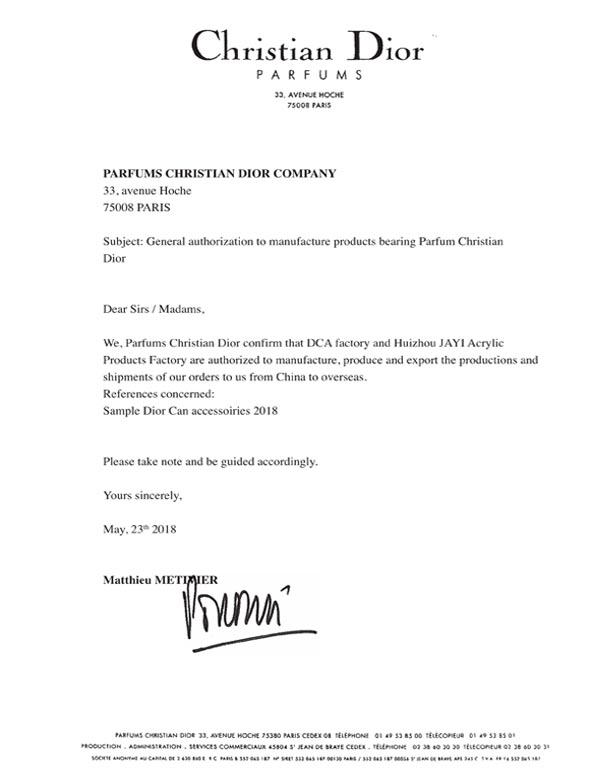 Any shape, any color, any size.
Our acrylic factory can be tailored to your needs.
We own the entire supply chain and therefore have complete creative control over manufacturing. You say it and we can make it - we can make any shape, size, or color and love to work on your promotional projects.
Custom Acrylic Display Case