China Custom Acrylic Flower Vases Solutions Supplier
Jayi Acrylic is known in China for our quality products. We are a manufacturer and supplier of transparent acrylic vases sold to a wide range of businesses in China. We sell wholesale directly from our factories worldwide and can provide you with the perfect large, small, or custom-sized clear acrylic vases. If you are not sure where to start, please contact us for a free consultation.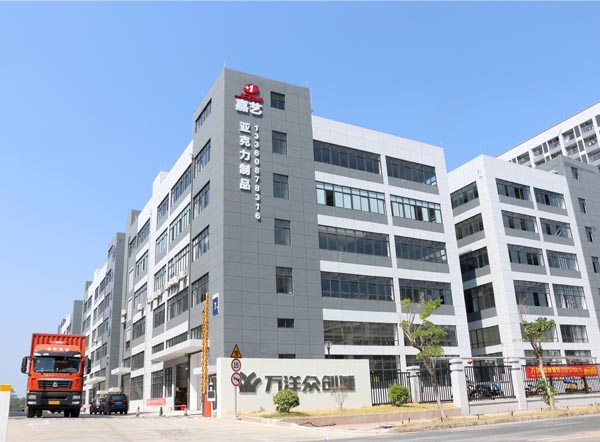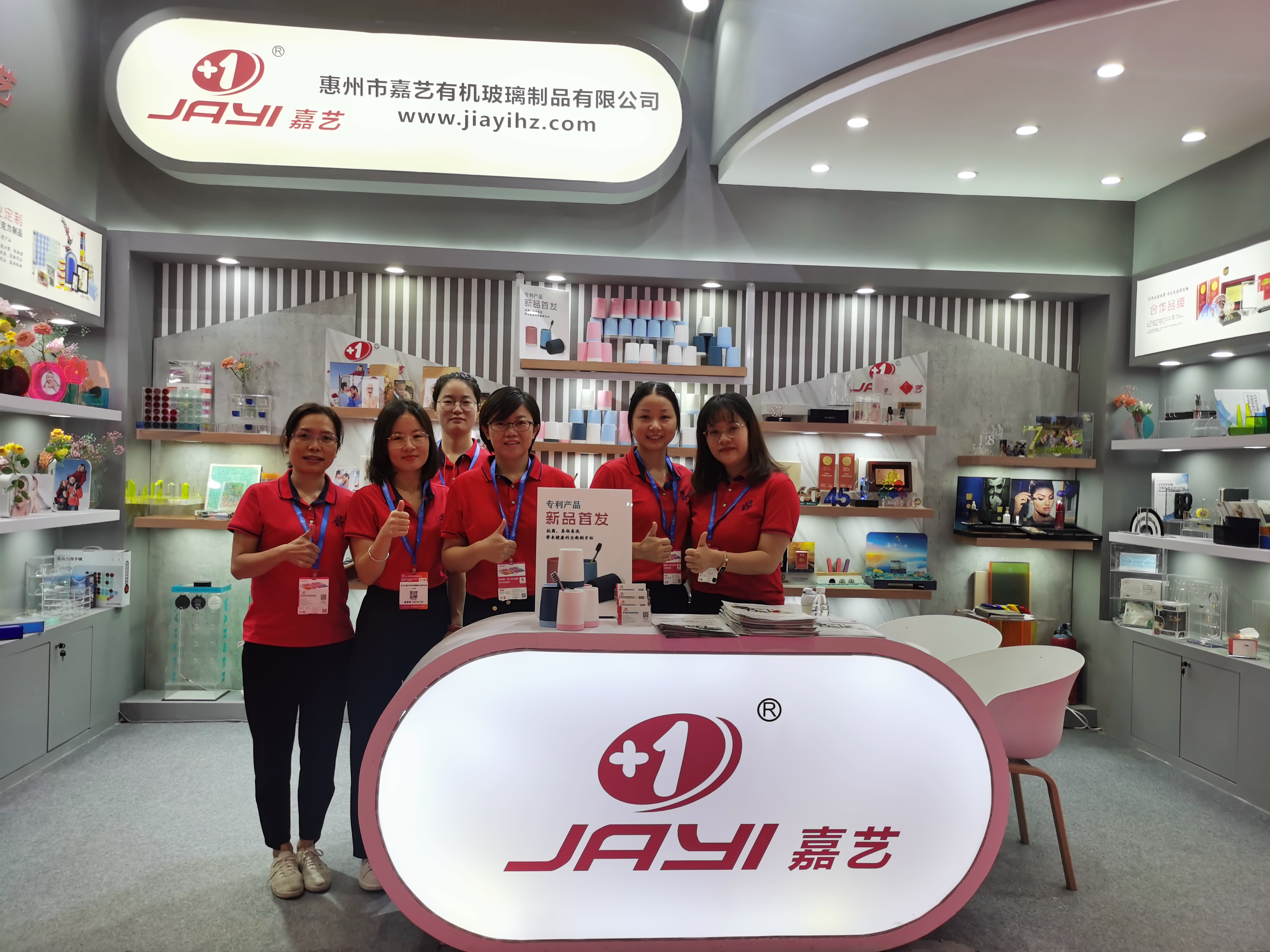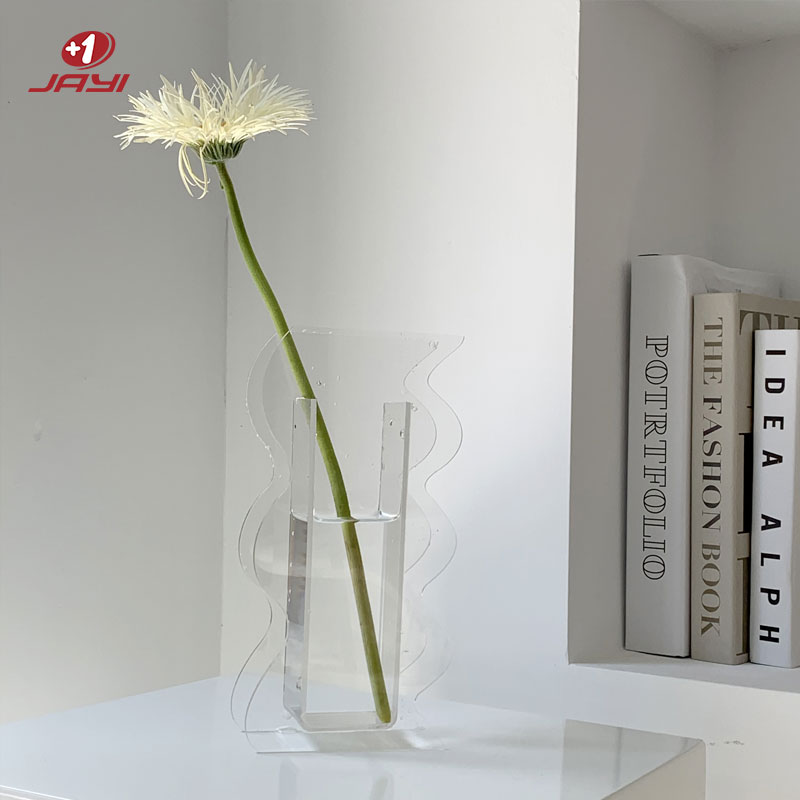 Acrylic Flower Vases Custom
This is a stylish and beautiful acrylic vase, the whole vase surface is very smooth, without any raised pattern or texture. Its transparent texture gives a clear view of the flowers and the water level inside the vase. Simple and generous in design, this acrylic vase is perfect for any indoor occasion.
Custom Your Common Acrylic Flower Vases
JAYI ACRYLIC provides exclusive designers for all of your acrylic vases. As a leading manufacturer of custom acrylic products in China, we are pleased to help you provide high-quality acrylic vases suitable for your business.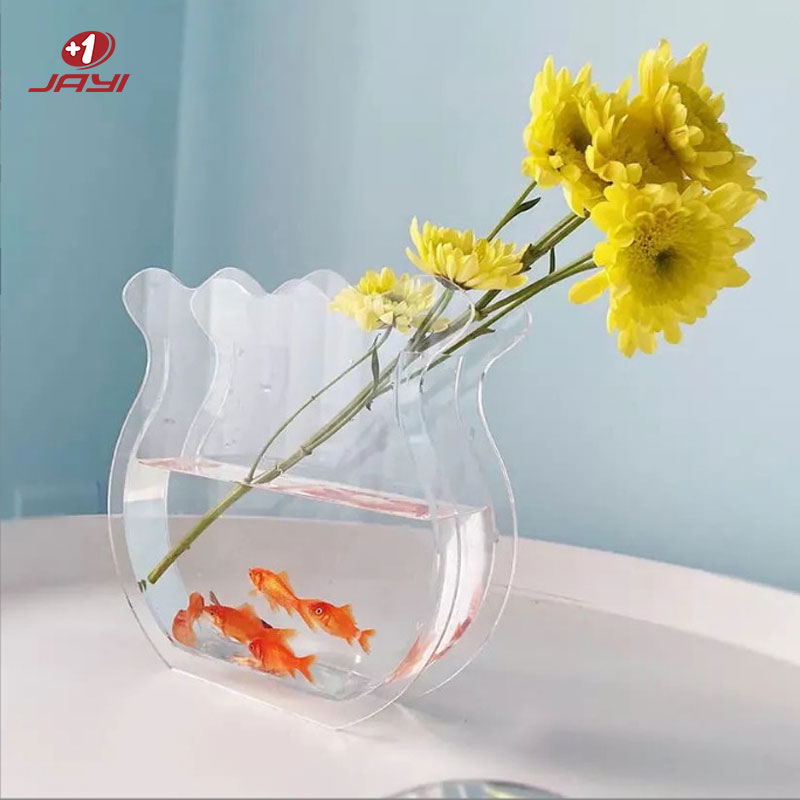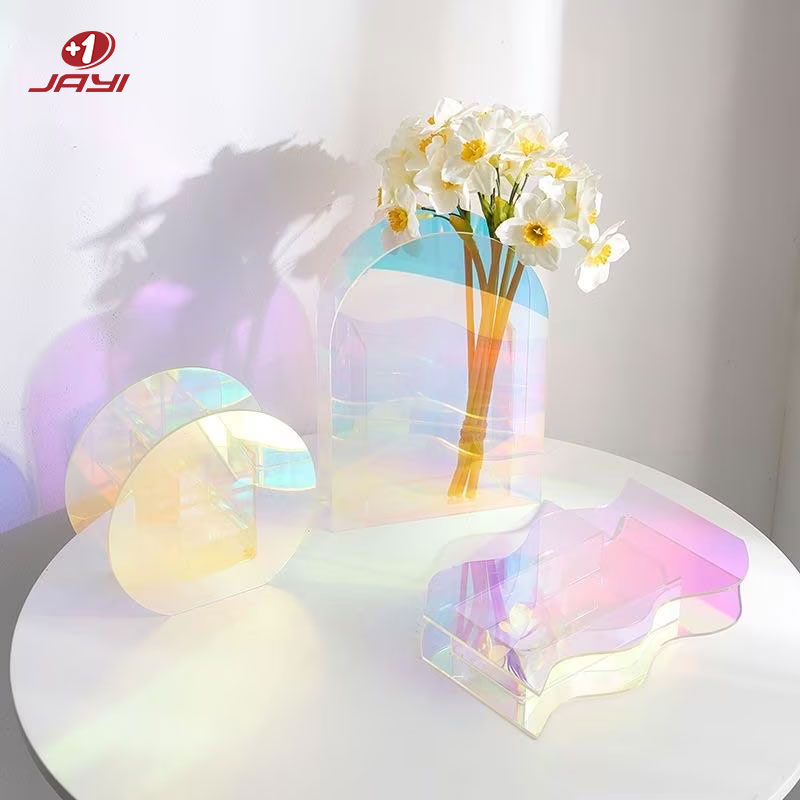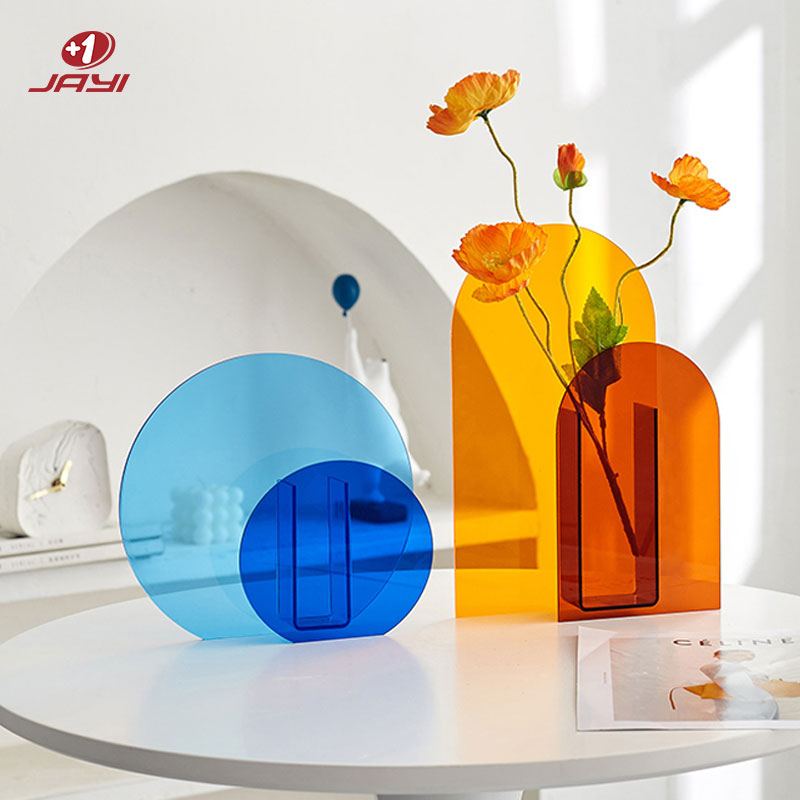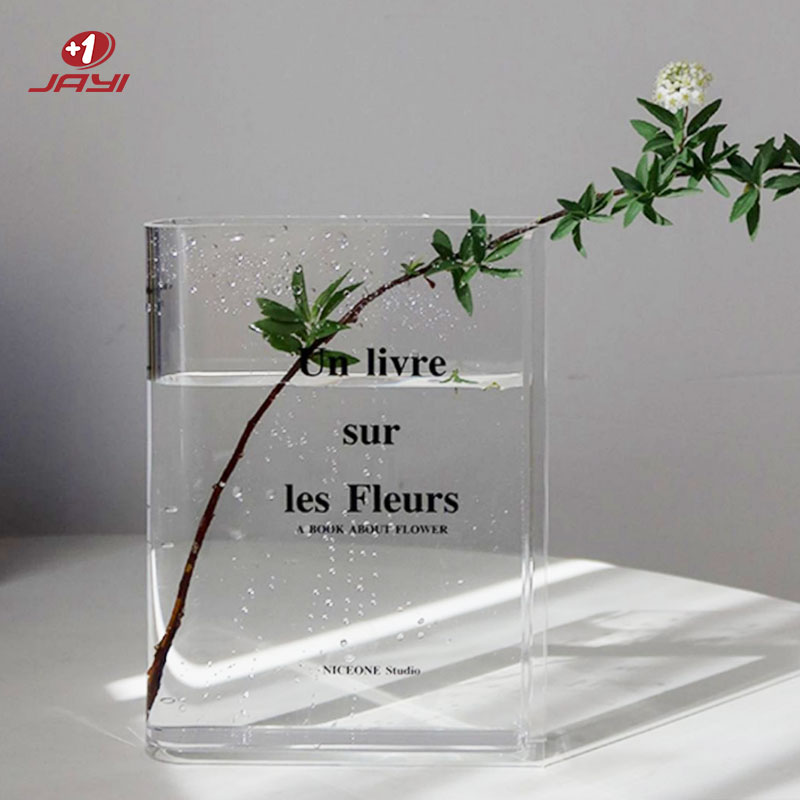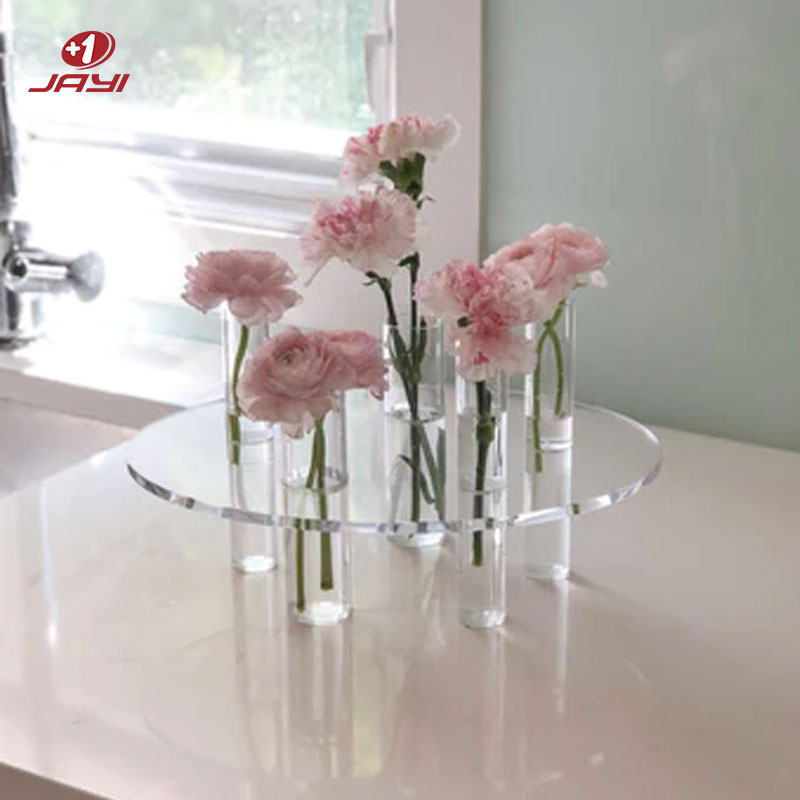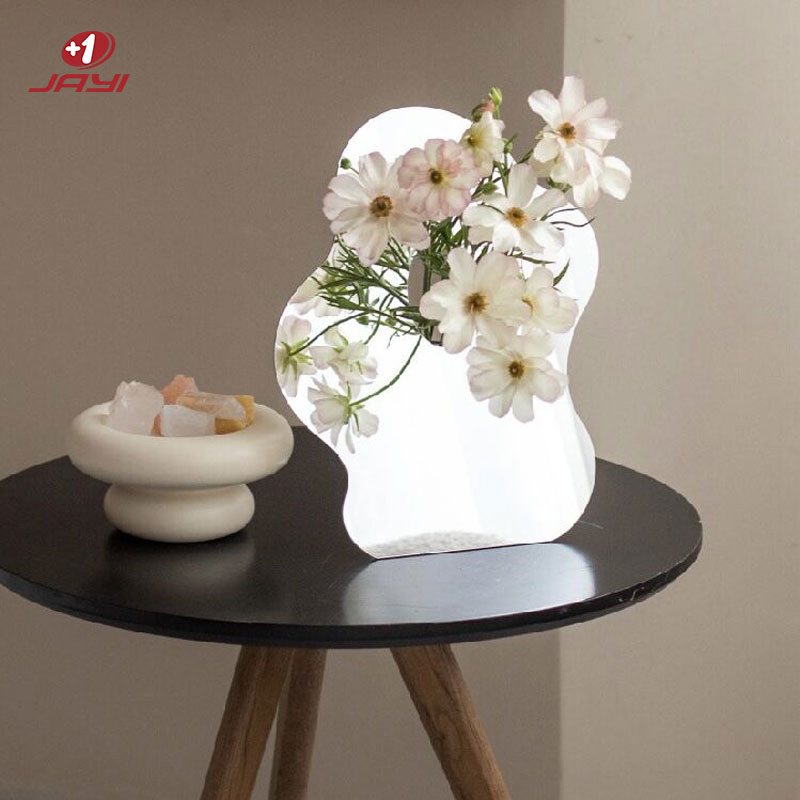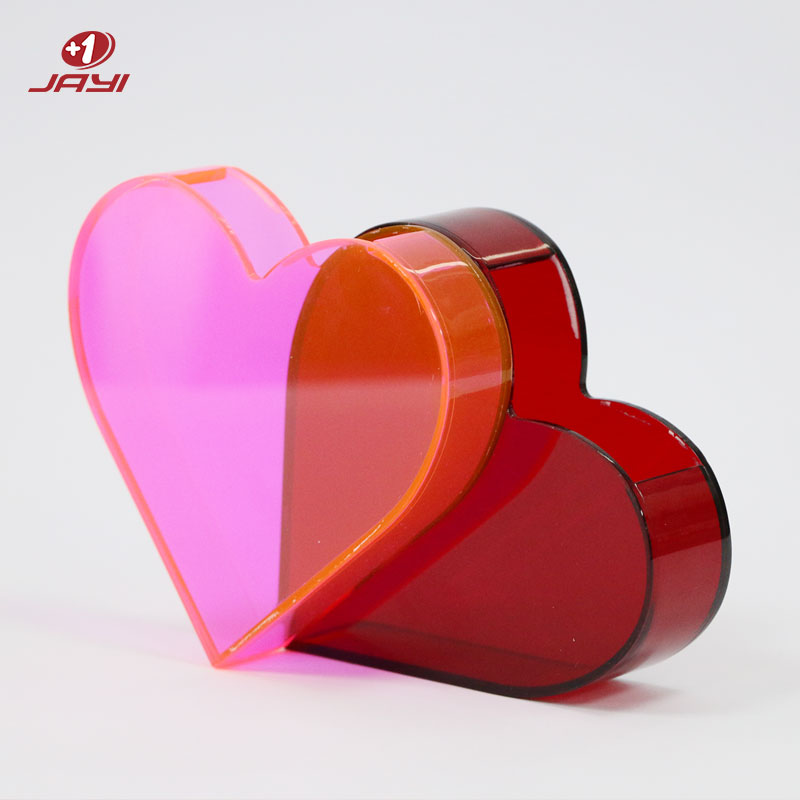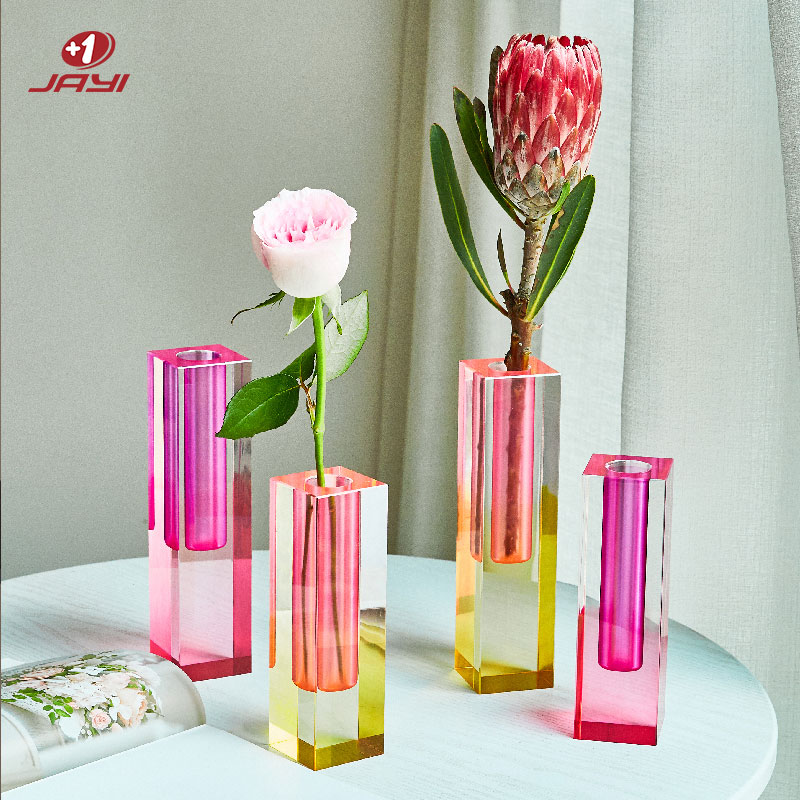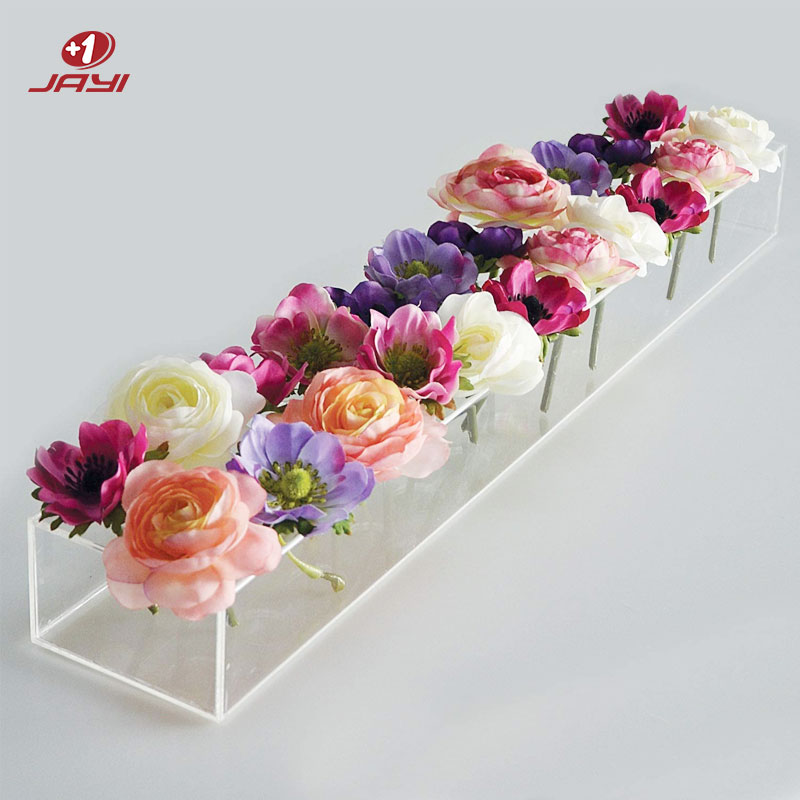 Advantages of Our Custom Acrylic Vases
Are you looking for a trustworthy and long-term cooperative acrylic vases custom wholesale supplier? We are one of the largest custom acrylic veses sellers in China, we can offer you the best wholesale price; the best service; the highest quality products. We will do our best to professionally make custom acrylic flower vases in the size you need.
Light
Compared with glass vases, acrylic vases are lighter and easier to move and place.
High Transparency
Acrylic vases have good transparency, which can better show the beauty of flowers.
Easy to Clean
Acrylic vases are easy to clean and maintain by wiping them with mild soapy water.
Safe and non-toxic
Acrylic material is safe and non-toxic, so the acrylic vases can be used with ease. Unlike other plastic vases, acrylic does not release harmful substances.
Good Texture
Acrylic vases have a unique texture, with a modern sense and upscale sense.
Can Be Customized
Acrylic vases can be customized in different shapes, sizes, and colors to suit the needs of specific occasions.
Strong Plasticity
Acrylic vases have strong plasticity and can be processed into various shapes and sizes by hot forming and other processes.
Uv Protection
Acrylic vases protect against UV damage and do not turn yellow or discolor from prolonged exposure to the sun.
Best Seller
Acrylic vases are a best-seller in the flower supply, home decor, and wedding planning industries, as many venues do not allow glassware. Everyone from home decorators to event planners uses a high-quality acrylic vase that doesn't break. When filled with flowers and branches, it will grace any romantic event and brighten up any party.
How to Custom Acrylic Vases?
Just 8 Easy Steps to Start Your Project
Size:  We will ask you about the size of the acrylic vases. To ensure that the product size is the size you want. Usually, you need to specify whether the size is internal or external.
Delivery Time: How soon would you like to receive the customized acrylic vases? This is important if this is an urgent project for you. Then we'll see if we can put your production before ours.
Materials Used: We need to know exactly what materials you want to use for your product. It would be great if you could send us samples to examine the materials. That would be very helpful.
In addition, we need to confirm with you what kind of LOGO and pattern you want printing on the surface of the acrylic vases.
Based on the details you provided in Step 1, we will provide you with a quote.
We are a supplier of customized Acrylic products such as acrylic vases in China.
Compared with small manufacturers and factories, we have huge price advantages.
Samples are very important.
If you get a perfect sample, then you have a 95% chance of getting a perfect product in the batch production process.
Usually, we charge a fee for making samples.
After we confirm the order, we will use this money for your mass production cost.
We need about one week to make the sample and send it to you for confirmation.
After you confirm the sample, things will go smoothly.
You pay 30-50% of the total production cost, and we start mass production.
After the mass production, we will take high-definition pictures for your confirmation, and then pay the balance.
Even if you order more than tens of thousands of units, this usually takes about a month.
JAYI ACRYLIC is proud of its ability to produce acrylic vases and other customized acrylic vases products.
Even the product requires a lot of manual work.
After the completion of mass production, you are welcome to visit our factory.
Usually our clients ask us to take high-quality photos for them to confirm.
Our factory supports third-party inspection
With regard to shipping, all you need to do is find a good shipping agent to handle shipping acrylic vases for you. If you don't want to worry about it, we can recommend you a freight forwarder for customers in your country/region. This will save you money.
Please inquire about the freight: The freight will be charged by the shipping agency and calculated according to the actual volume and weight of the goods. After mass production, we will send the packing data to you, and you can inquire with the shipping agency about the shipping.
We issue the manifest: After you confirm the freight, the freight forwarder will contact us and send the manifest to them, then they will book the ship and take care of the rest for us.
We send you the B/L: When everything is finished, the shipping agency will issue the B/L about a week after the ship leaves the port. Then we will send you the BILL of LADING and telex together with the packing list and commercial invoice for you to pick up the goods.
  Still confused by the custom acrylic vases ordering process? Please contact us immediately.
Work Process for Custom Acrylic Flower Vases
There are several high-quality custom acrylic product manufacturing and finishing services to enjoy from JAYI Acrylic.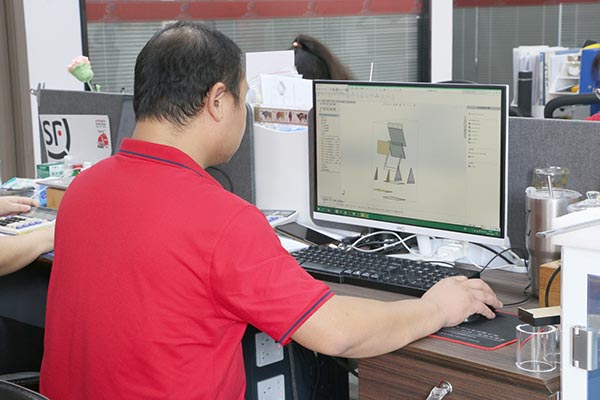 Adequate guidance through each manufacturing stage.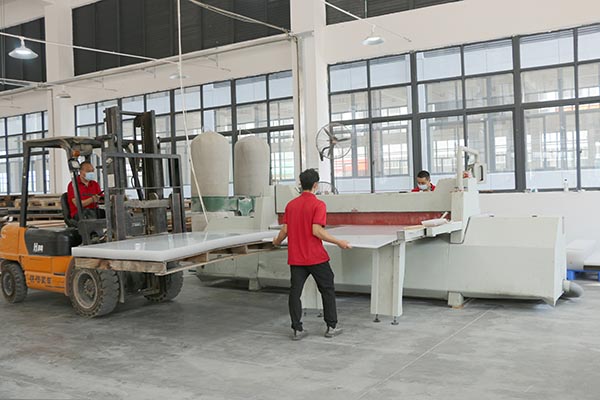 Custom cut-to-size services to meet unique requirements.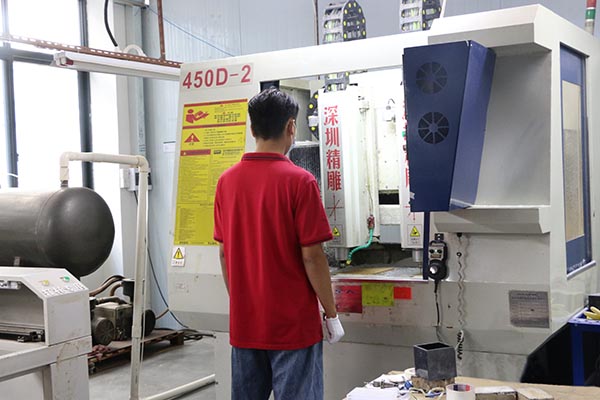 First-class CNC routing services that meet various tolerances.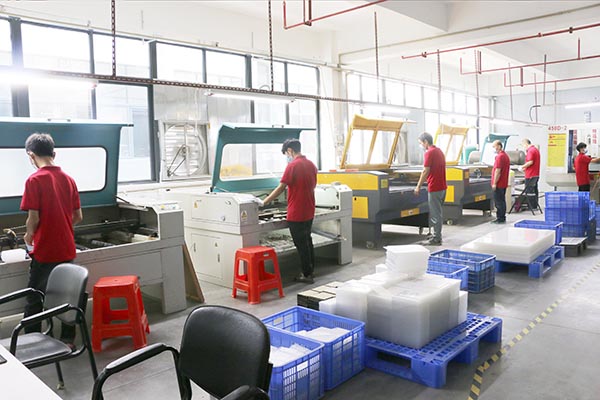 Precision laser cutting technology to cut out shapes to client satisfaction.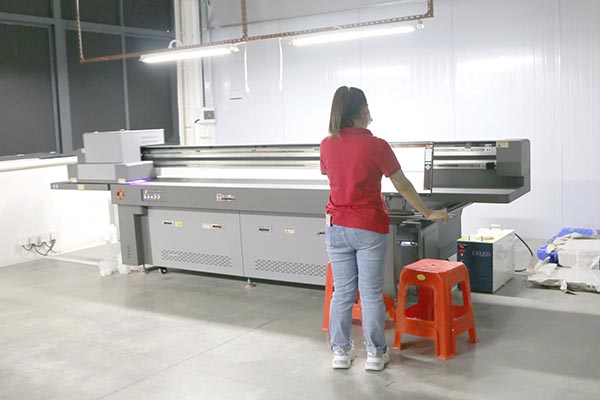 Printing for more vibrant color on various surfaces.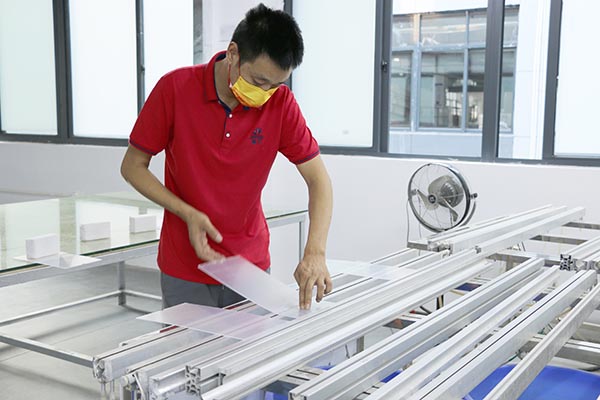 Achieving seamless and unique shapes with specially designed molds for limitless applications.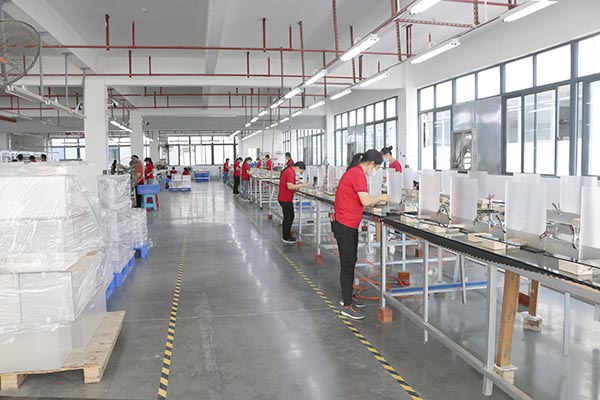 Achieving seamless and unique shapes with specially designed molds for limitless applications.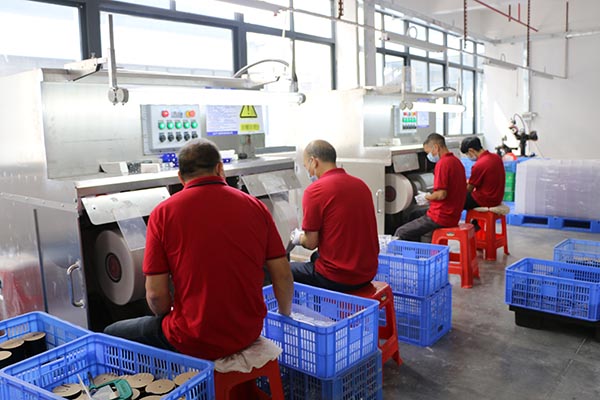 Smooth and glossy polished finished for aesthetically pleasing products.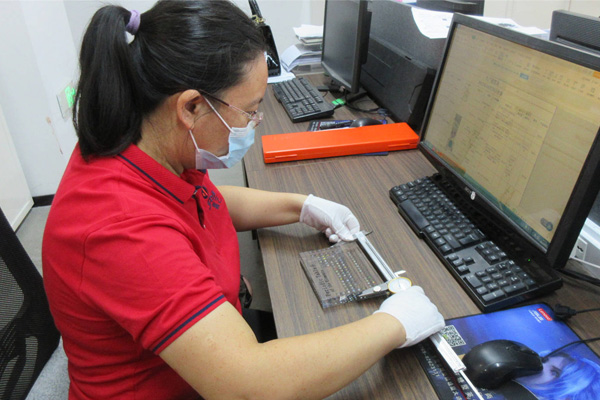 After the production of acrylic products need to carry out a comprehensive inspection to ensure that the product is high quality.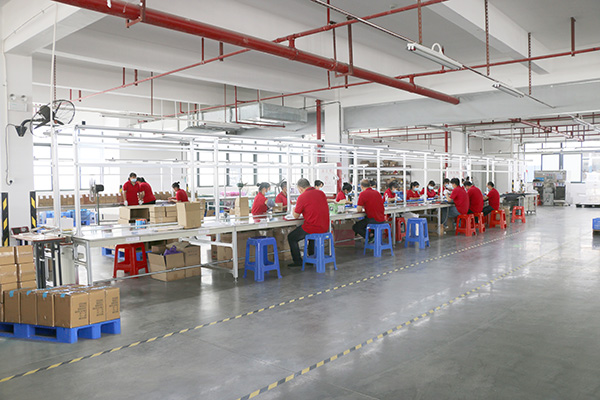 We customize the outer packing according to the customer's requirements.
Don't You Find What You Are Looking For?
Just tell us your detailed requirements. The best offer will be provided.
Professional Custom Acrylic Products Manufacturer
 Jayi Acrylic was founded in 2004, as a leading manufacturer of customized acrylic products in China, we have always been committed to acrylic products with unique design, advanced technology, and perfect processing.
We have a factory of 6000 square meters, with 100 skilled technicians, 80 sets of advanced production equipment, all the processes are completed by our factory. We have a professional design engineering research and development department, and a proofing department, that can design free of charge, with fast samples, to meet the needs of customers. We have a variety of exquisite modeling of acrylic boxes, acrylic display racks, acrylic games, acrylic home storage, acrylic office storage, and acrylic pet products for your choice.
From designing to manufacturing and finishing, we combine expertise and advanced equipment to deliver high-quality products. Every custom acrylic product from JAYI Acrylic stands out in appearance, durability, and cost. 
Frequently Asked Questions About Custom Acrylic Vases
1. Can I order one piece for a sample to test the quality?
Yes. We recommend checking the sample before mass production. Please inquiry us the about the design, color, size, thickness and etc.
2. Could you do a design for us?
Yes, We have a professional team having rich experience in mock-ups. Please tell me your ideas and we will help to realize your designs perfectly. Just send us high-resolution images, your logo, and text, and tell me how you would like to arrange them. We will send you the finished design for confirmation.
3. How long can I expect to get the sample?
After you pay the sample fee and send us the confirmed files, the samples will be ready for delivery in 3-7 days.
4. How and when can I get the price?
Please send us the details of the item, such as dimensions, quantity, crafts finishing. We usually quote within 24 hours after w get your inquiry.If you are very urgent to get the price, please call us or tell us your email,so that we will give priority to your inquiry.
5. Can you realize our Customized Design or put our Logo on the product?
Sure, we can do this in our factory. OEM or/and ODM are warmly welcomed.
6. What kind of files do you accept for printing?
PDF, CDR, or Ai. Semi-Automatic PET Bottle Blowing Machine Bottle Making Machine Bottle Moulding Machine PET Bottle Making Machine is suitable for producing PET plastic containers and bottles in all shapes.
7. Which kind of payment do you support?
We can accept PayPal, bank transfers, western union, etc.
8. What's the shipping cost?
Usually, we ship the acrylic vases by express, such as Dedex, TNT, DHL, UPS, or EMS. We will offer you the best package to protect your goods.
Large orders must use sea shipping, we can help you handle all kinds of shipping documents and procedures.
Please let us know the quantity of your order, as well as your destination, then we can calculate the shipping cost for you.
9. How can you make sure we will receive the products with high quality?
( 1 ) High-quality international standard materials.
( 2 ) Skillful workers with rich experience for more than 10 years.
( 3 ) Strictly quality control for each production process from material purchasing to delivery.
( 4 ) Production images and videos can send you as soon as fastest.
( 5 ) We also warmly weclome you visit to our factory anytime.
Certificates From Acrylic Vases Manufacturer And Factory
We are the best wholesale custom acrylic vases factory in China, we provide quality assurance for our products. We test the quality of our products before final delivery to our customers, which also helps us maintain our customer base. All of our acrylic products can be tested according to customer requirements (eg: ROHS environmental protection index; food grade testing; California 65 testing, etc.). Meanwhile: We have SGS, TUV, BSCI, SEDEX, CTI, OMGA, and UL certifications for our acrylic vases distributors and acrylic flower vases suppliers around the world.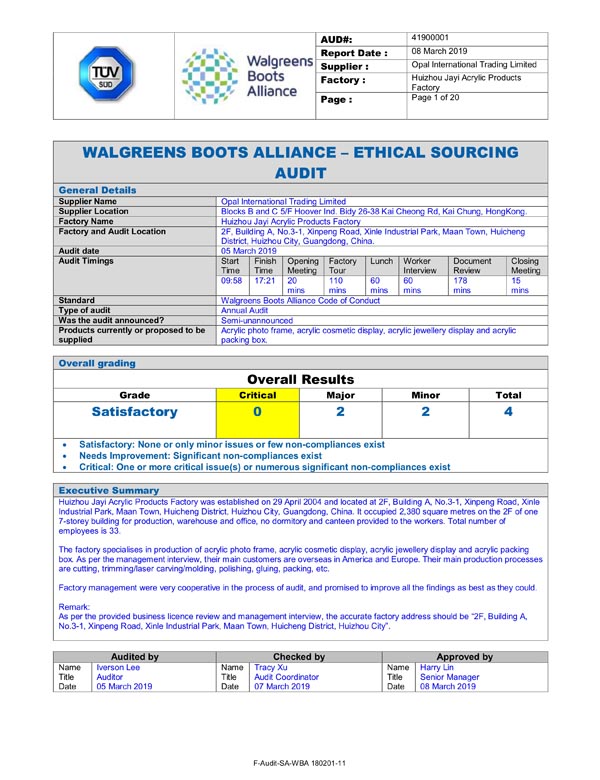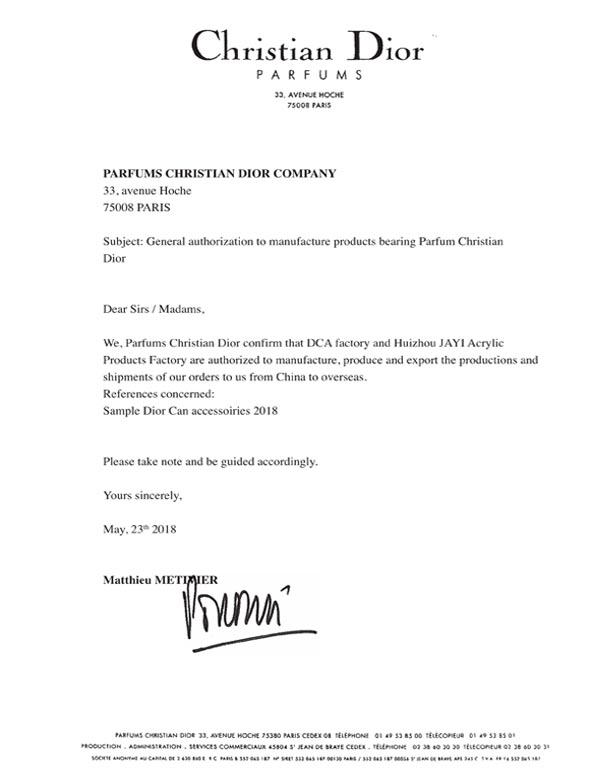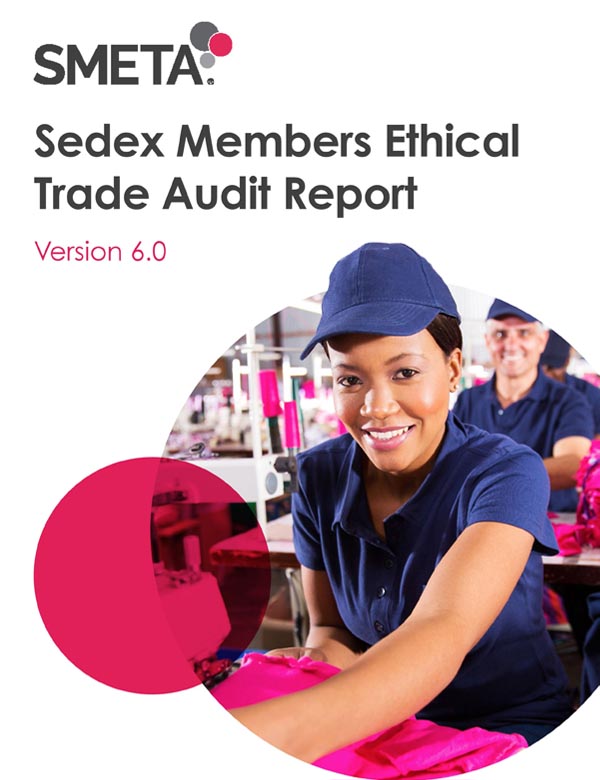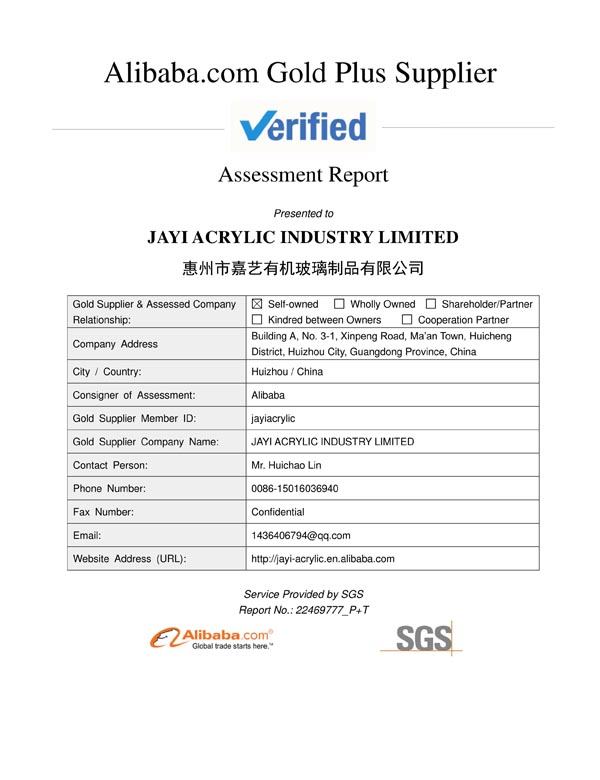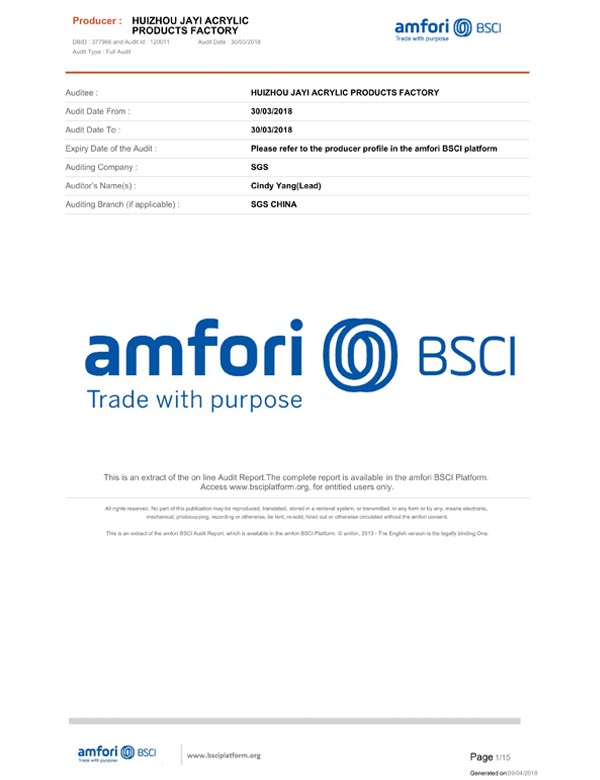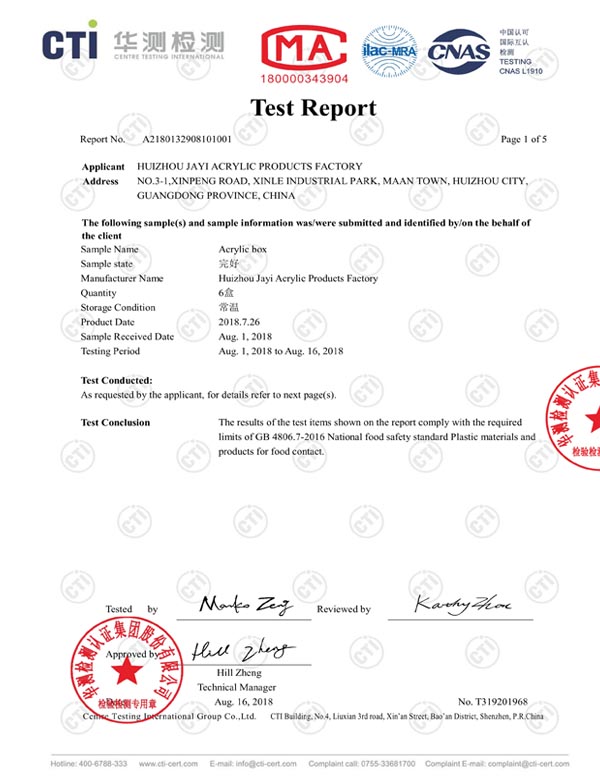 Partners From Acrylic Vases Supplier
  Jayi Acrylic is one of the most professional Plexiglass Products Suppliers & Acrylic Custom Solution Service Manufacturers in China. We are associated with many organizations and units due to our top-quality products and advanced management system. Jayi Acrylic was started with a single purpose: to make premium acrylic products accessible and affordable for brands at any stage of their business. Partner with the world-class acrylic products factory to inspire brand loyalty across all your fulfillment channels. We are being loved and supported by many world top companies.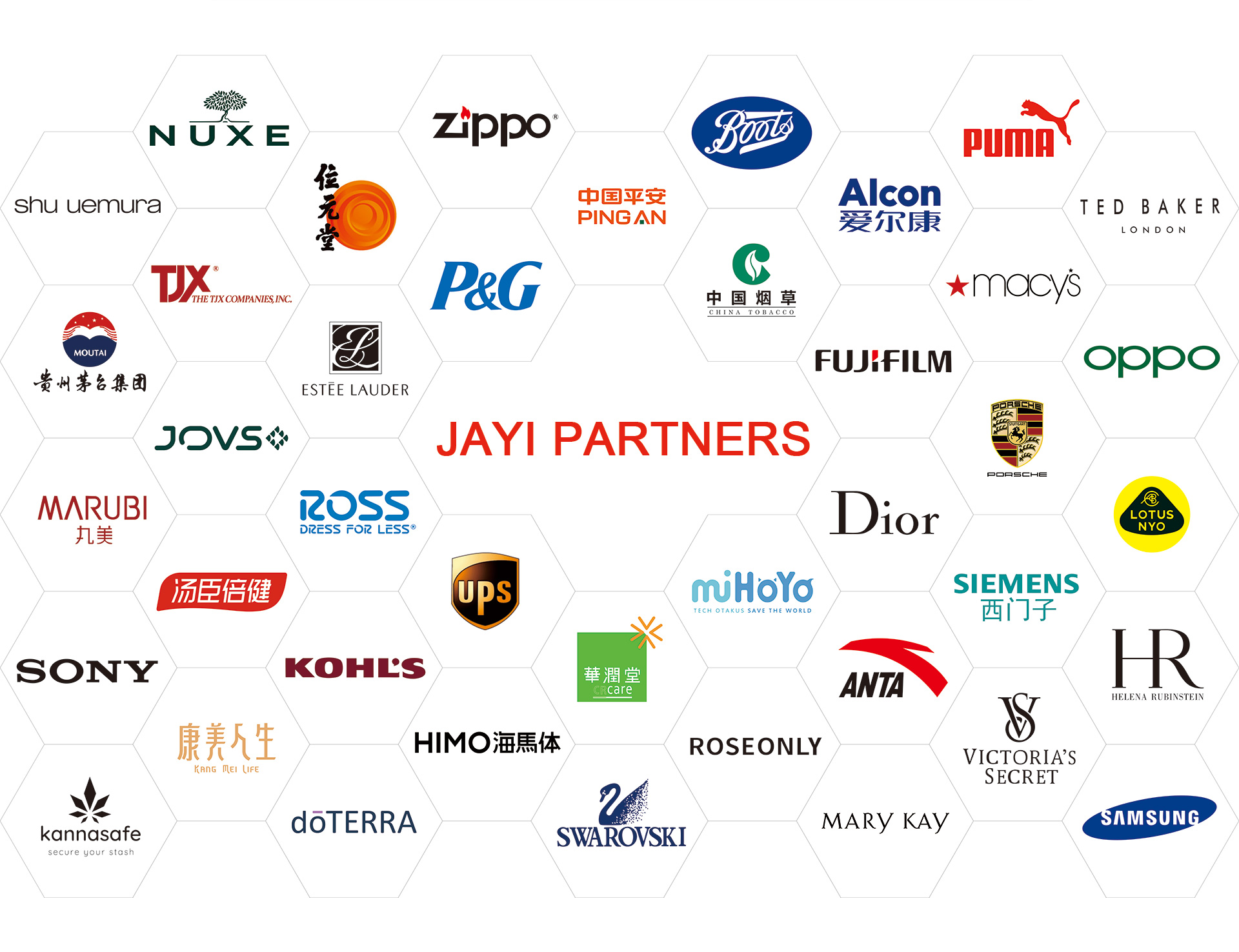 Custom Acrylic Vases: The Ultimate Guide
How do I clean acrylic vases?
Cleaning acrylic vases requires some attention to detail to avoid scratching or damaging the surface. Here are the steps to clean an acrylic vase:
1. Prepare a cleaner: Choose a mild cleaner, such as soapy water or one specifically for acrylic. Do not use cleaners that contain corrosive substances such as alcohol, ammonia, gasoline, or vinegar.
2. Clean the surface: Gently wipe the surface of the acrylic vase with a damp cloth or sponge, do not scrub vigorously or use abrasive. If there are stains or oil stains on the surface, wash them off with a mixture of warm and soapy water.
3. Remove water stains: Wipe dry acrylic surfaces with a clean towel or sponge to prevent water stains from leaving marks.
4. Caution: Do not use rough fabrics or sponges, which may scratch the acrylic surface. Also, avoid placing acrylic vases in direct sunlight, as acrylic may turn yellow or brittle.
With these steps, you can safely clean the acrylic vase and keep it clean and beautiful.
What are the types of acrylic vases?
Acrylic vases are vases made of acrylic materials, often used to decorate indoor spaces, its advantages are high transparency, light texture, not easy to break, and so on. According to different styling design and functional requirements, acrylic vases can be divided into the following types:
Cylindrical acrylic vases: Simple in shape, these vases are often used to decorate indoor places such as offices and meeting rooms.
Square acrylic vase: This vase is suitable for tabletop decoration because it matches the shape of the table and makes the whole space more harmonious.
Spherical acrylic vase: This vase is unique in shape, and suitable for decorating the living room, lounge, and other spacious Spaces.
Irregular acrylic vases: These vases are unique in design and variety of shapes. They are often used to display some special plants, such as succulents.
Detachable Acrylic vase: This vase is a detachable design, easy to clean and change flowers, and easy to use.
In short, acrylic vases have a variety of types and functions, you can choose different styles according to different occasions and needs.
Does an acrylic vase leak easily?
In general, acrylic vases do not leak because they are usually airtight and have some water resistance. However, if the acrylic vases are scratched or broken, or if their seams are not secure, there is a possibility of leakage. In addition, when filling with water or placing flowers, it is also necessary to take care not to let water spill out of the vase to avoid leaking problems.
Is it safe to use acrylic vases outdoors?
Acrylic is a commonly used plastic material, often used to make furniture, decorations, toys, electronic products shell, etc. In indoor environments, the use of acrylic is relatively safe, but outdoor use of acrylic may be affected by environmental factors, resulting in potential risks to the human body.
In the outdoor environment, acrylic vases may be aging, embrittlement, deformation, and other phenomena due to ultraviolet light, high temperature, cold and other factors, resulting in the loss of their original strength and durability. In addition, if acrylic vases are in the sun for a long time, will release harmful substances, such as styrene, ethylene, and so on, which may cause potential harm to human health.
Therefore, if you need to use acrylic vases outdoors, it is recommended to choose materials with strong weather resistance, UV resistance, high and low-temperature resistance, and other environmental factors, such as glass, ceramics, metals, etc.
How long will the acrylic vase last?
The service life of acrylic vases depends on many factors, such as material quality, use environment, maintenance methods, etc. In general, acrylic vases can last for many years or even more than a decade if used correctly and maintained. Here are some maintenance tips to help you extend the life of your acrylic vase:
Avoid exposure to direct sunlight or high temperatures, as acrylic vases can warp or crack due to heat.
Do not use corrosive cleaning agents or chemicals to clean acrylic vases to avoid surface damage.
Wash the vase regularly in mild, soapy water and dry it with a soft cloth.
Avoid using sharp objects or knives to scratch or scratch the vase.
In short, the correct use and maintenance of acrylic vases can extend their service life, if there are any problems or damage, should be repaired or replaced in time.
How will you pack the acrylic vases?
In order to wrap acrylic vases, it is recommended to follow these steps:
1. Prepare packing materials: Foam or bubble wrap can be used to protect the vase. Tape and cardboard boxes are also needed.
2. Clean the vase: Before packaging, the vase should be carefully cleaned to ensure that there is no dust or dirt.
3. Protect the surface of the vase: Care should be taken not to scratch or damage the surface of the vase when placing it in foam or bubble film.
4. Wrap the vase: Use foam or bubble wrap to wrap the vase, making sure there is enough protection around the vase. Tape the packing material to ensure that the vase does not move during transit.
5. Place in a carton: Select a carton that fits the size of the vase and place the vase in the carton. Place stuffing on the inside of the case to ensure that the vase does not move during transit.
6. Close the box: Close the box with tape and label it "fragile" or "Handle with care".
The above steps will ensure that the vase is adequately protected during transportation.

How to remove scratches on the acrylic vases?
There are several ways to try removing scratches on acrylic vases:
With toothpaste: Squeeze some regular toothpaste onto the scratch on the acrylic vase and wipe with a soft cloth until the mark is gone.
Use car polish: Put some car polish on a soft cloth and gently wipe the scratches on the vase until they disappear.
Oil: Apply some olive oil or cooking oil to the scratch on the acrylic vase and wipe with a soft cloth until the mark is gone.
With acrylic cleaner: Buy a cleaner specifically designed to clean acrylic and use it as directed in the instructions.
Please note that when using these methods, be sure to wipe gently to avoid causing more scratches. In addition, do not use hard objects or particles of cleaner, so as not to scratch the acrylic surface.
Acrylic vases vs glass vases
Acrylic vases and glass vases are common types of vases, and they each have advantages and disadvantages, as follows:
Advantages of acrylic vase:
Light and portable: acrylic material is light and easy to carry and move.
High durability: acrylic vases are more durable than glass vases, not easy to break or crumble, and not easy to crack.
High safety: acrylic vase is not easy to break, and will not produce sharp fragments, so safer.
Easy to clean: Acrylic vase surface is smooth, does not easy to catch dust, also easy to clean.
Acrylic vase disadvantages:
Opacity: acrylic vases are not as transparent as glass vases, and light transmission is not good enough, and may affect the beauty of flowers.
Easy to scratch: acrylic vase surface is easy to scratch, need to pay attention when using it.
Advantages of glass vase:
Good transparency: Glass vases have high transparency, which can perfectly show the beauty of flowers.
Good visual effect: Glass vases have good luster and texture, which can be matched with different flowers to show visual effects.
Good texture: Glass vases feel comfortable and have a good texture.
Uv protection: Glass vases can effectively prevent UV exposure and protect flowers.
Disadvantages of glass vase:
Fragile: Compared with acrylic vases, glass vases are more fragile and easily broken.
Large weight: Glass vases are heavy and not easy to carry and move.
Poor safety: Glass vases once broken, will produce sharp fragments, and may hurt the human body.
Acrylic vases vs. plastic vases
Acrylic vases and plastic vases are both plastic products, they are different in appearance and material.
Acrylic vases usually have a more upscale appearance than plastic vases because they have higher clarity and gloss, which makes the vase look more transparent and bright. In addition, acrylic vases are generally stronger than plastic vases and are less prone to breakage and deformation. They also have higher corrosion and heat resistance and can withstand the effects of sunlight and other natural elements.
Plastic vases are usually relatively simple in appearance, and not as upscale as acrylic vases. Plastic vases are usually lighter and easier to clean than acrylic vases. Also, plastic vases are usually cheaper than acrylic vases because they are cheaper to produce.
In general, if you need a fancy, durable, and beautiful vase, then an acrylic vase is a good choice. But if you need a vase that is cheap, lightweight, and easy to clean, then plastic vases are more suitable.
What colors are available in acrylic vases?
Acrylic vases are usually available in a variety of colors, depending on the availability of the manufacturer and supplier. Here are some common acrylic vase colors:
Transparent: Clear acrylic vases are the most common choice because they can be applied to any occasion.
Black: Black acrylic vases can add a modern and sophisticated touch to home decor.
White: White acrylic vases can add a simple, bright atmosphere to home decor.
Blue: Blue acrylic vases can bring a fresh and comfortable home decoration.
Green: Green acrylic vases can bring nature and vitality to home decoration.
Purple: Purple acrylic vases can bring a sense of mystery and romance to home decor.
In addition to the above common colors, acrylic vases can also choose other colors, such as pink, orange, yellow, red, etc.
How do I store an acrylic vase to prevent it from cracking or turning yellow?
To store acrylic vases and prevent them from cracking or yellowing, here are a few suggestions to consider:
1. Avoid exposure to direct sunlight: sunlight can turn acrylic yellow and may cause it to warp or crack. Therefore, place the vase away from direct sunlight, such as in the shade or indoors.
2. Avoid contact with high-temperature items: Acrylic has a lower melting point than glass, so it is easily damaged by high-temperature items. Therefore, do not place acrylic vases near high-temperature items such as furnaces, ovens, and stoves.
3. Use a soft cloth: Wipe the vase with a soft cloth that will not scratch the surface. Do not use any chemical cleaners or rough paper towels to clean the vase, which may cause scratches or yellowing.
4. Note how to store: If you need to store acrylic vases for a long time, please store them in a dry, ventilated place and avoid placing any heavy objects or stacking other objects on the vases.
5. Don't bump or fold: Acrylic vases break more easily than glass, so handle them with care to avoid bumping or folding.
Other Types of Acrylic Products